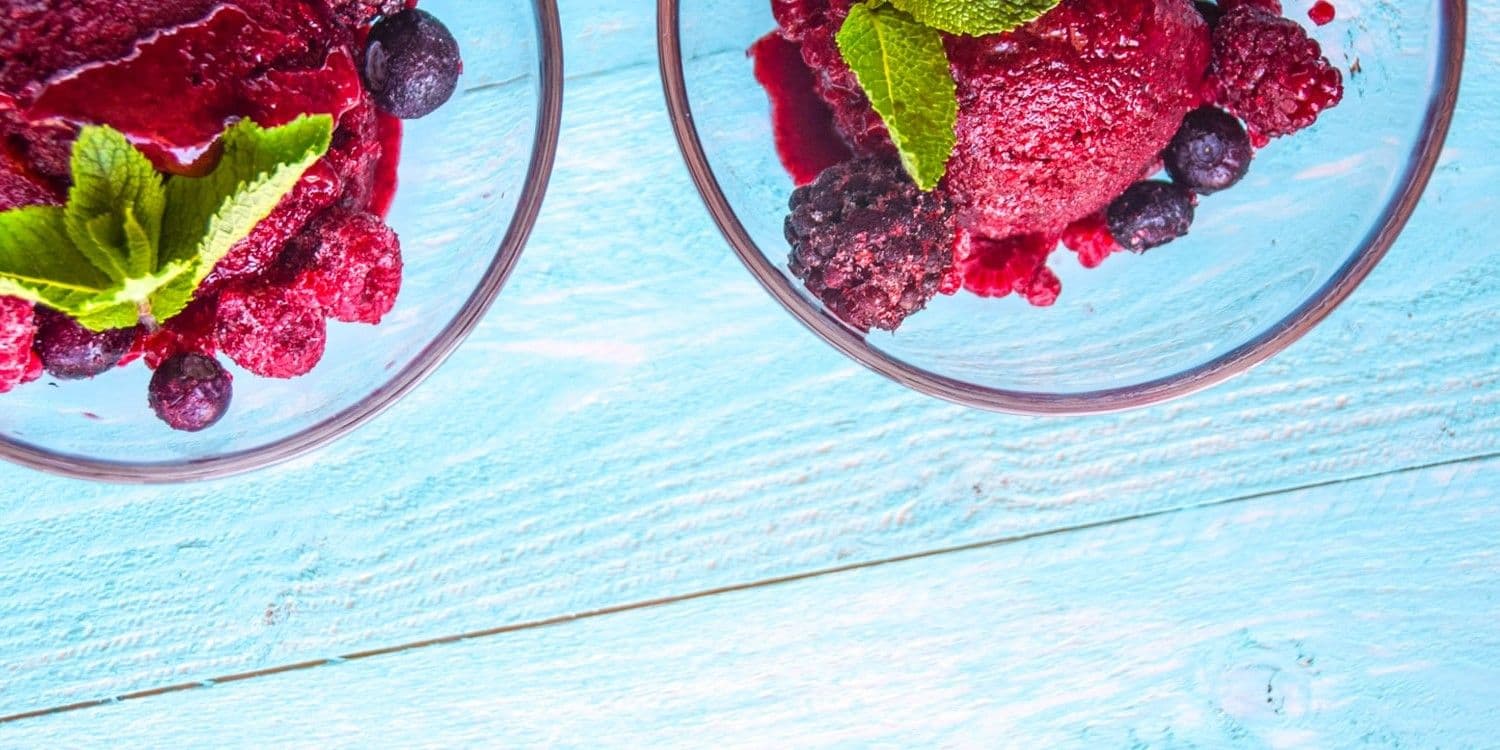 3 ingredient berry sorbet (no churn)
4 July 2017



Ingredients
400g berries (fresh or frozen)
150g sugar
100ml water
1 tbsp lemon juice
Method
Put sugar and water in a saucepan and bring to the boil. Let it boil for about 3 minutes. Do not stir. Let it cool completely.
Puree mixed berries in a blender, press it through a sieve to remove seeds. When the sugar syrup is cold, add it to the berry puree and mix. Add lemon juice.
Pour the berry puree into the freezer safe container. Place in the freezer. Every 30 minutes take the container out and stir sorbet, then put back in the freezer. Repeat until the sorbet is firm.
Notes: You may want to adjust the amount of sugar or lemon juice depending on the sweetness of the berries you use.
There's nothing more refreshing on a hot summer day than a homemade berry sorbet!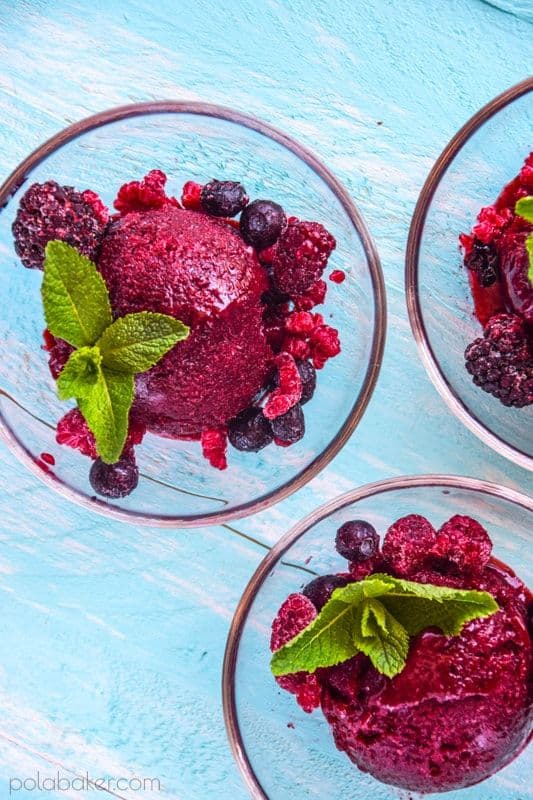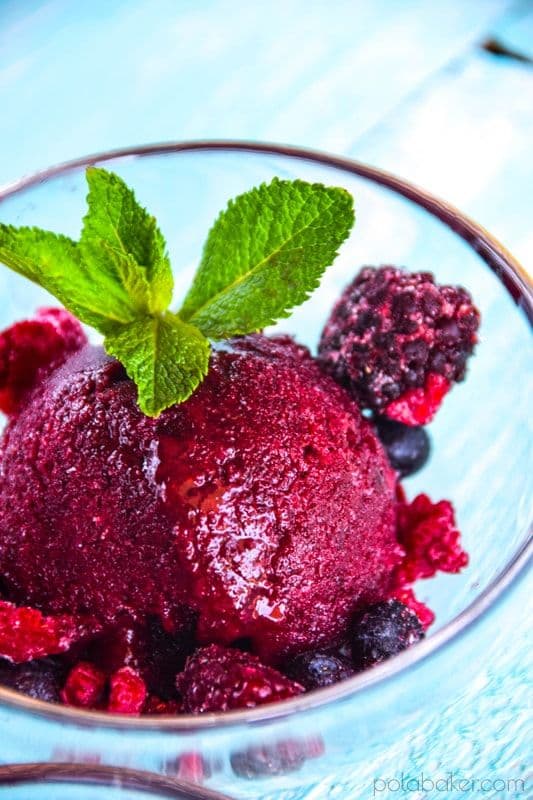 This recipe consists of only 3 ingredients and takes almost no time to make (except freezing time)!
Save this for later