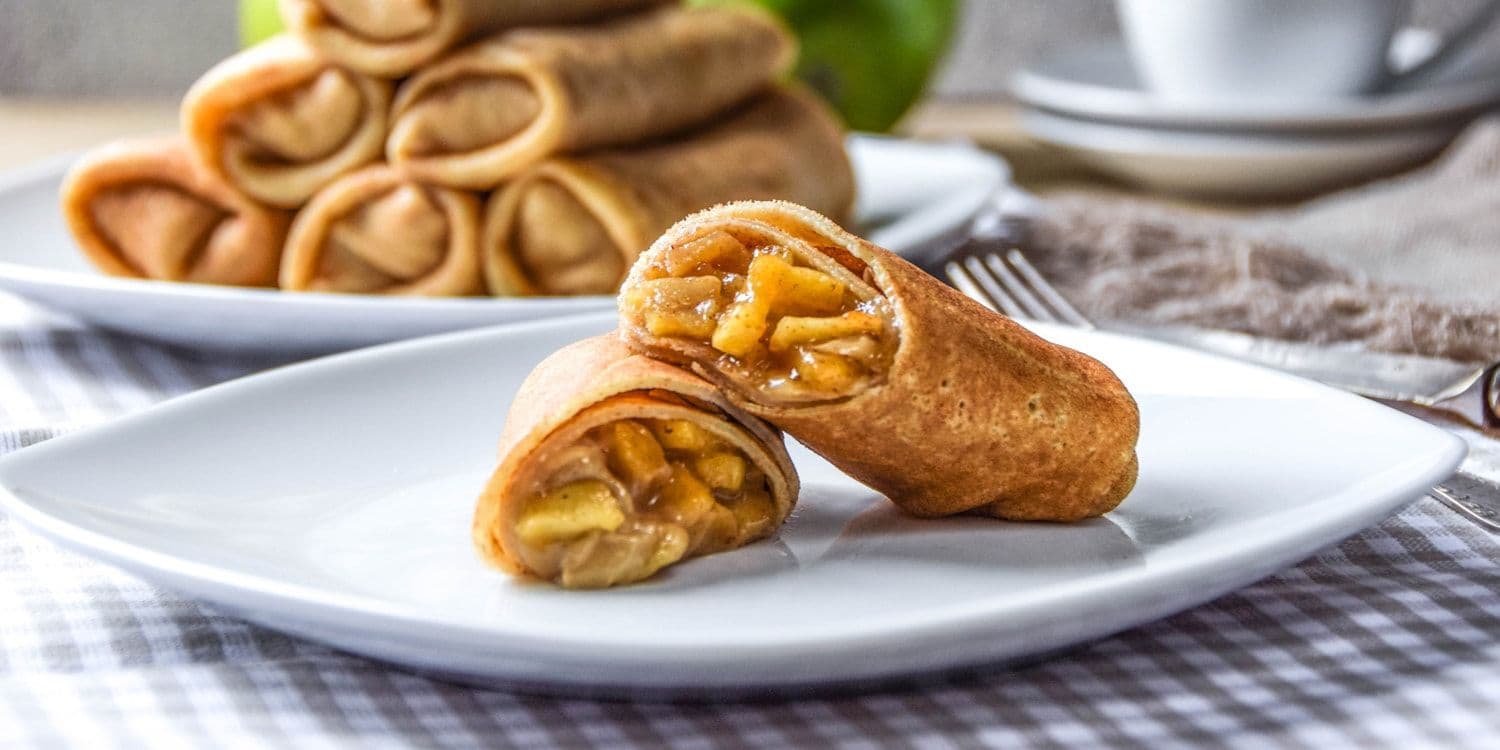 Apple and cream cheese crepe roll ups
25 September 2016



Ingredients
Crepes:
2 eggs
60g whole wheat flour
60g plain flour
1 tsp sugar
¼ tsp salt
120ml milk
120ml boiling water
2 tbsp olive oil
Apple filling:
4 semi-sweet apples
50g butter
30g brown sugar
60ml orange juice
Cream cheese filling:
115g cream cheese
75g brown sugar
25g white sugar
½ tsp vanilla extract
Method
In a large bowl whisk eggs with sugar and salt. Add plain flour, mix well until smooth.
Then add milk, whisking continuously. Then gradually add whole wheat flour following by boiling water. Whisk well until everything is incorporated and forms a smooth batter.
Then add olive oil and mix through.
Pour one ladle of batter on a heated pancake pan and cook on a medium to high heat until the top looks dry. Then flip it over and cook other side for about 30 seconds.
Finish the batter and put the crepes aside.
Peel the apples and cut them into small cubes.
In a frying pan melt butter, add orange juice and let it boil. Then add sugar and mix until its completely dissolved. Add all the apples. Mix well and let it cook over a medium high heat for 5-7 minutes. Mix occasionally. If the liquid is evaporating quickly, add about half a cup of water.
Meanwhile, in a medium bowl whisk cream cheese until smooth, add sugar and vanilla extract. Mix well.
When the apples are soft and the liquid is almost gone, start assembly your crepe rolls.
Take one crepe, put about 2 teaspoons of cream cheese on the top of the circle about 3 cm below the edge, slightly spreading. Top it with 1 tablespoon of caramelized apples.
Start rolling. When you reach the middle of the crepe, fold the sides inside and continue to roll.
Repeat with other crepes.
Sunday, isn't that a wonderful reason to spend a little bit more time in the kitchen in the morning preparing a delicious breakfast for your family? Like these whole wheat crepes with apple cream cheese filling.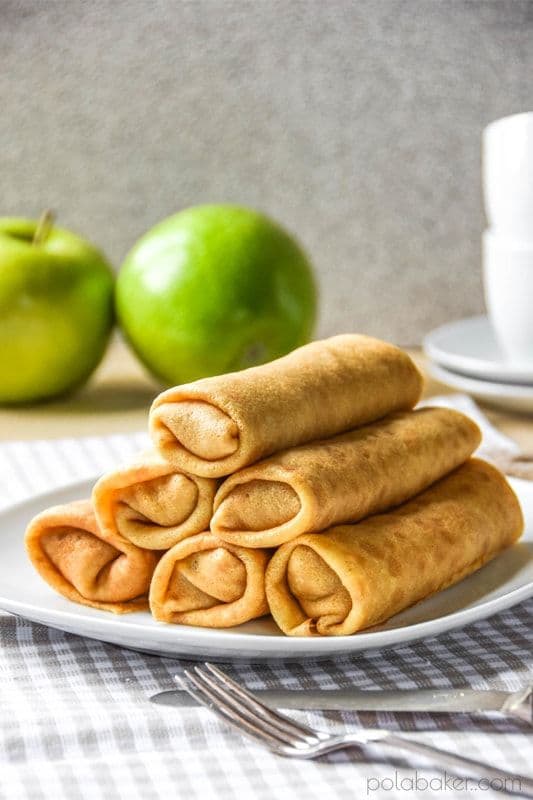 I love crepes! Or as we call them in Russia – blini (crepe is more of a French word). My mom used to make them every Sunday. I remember waking up in the house filled with the smell of fried crepes. My sister and I ran to the bathroom to brush our teeth (mom didn't allow us to the table before all the "morning water routine") and then straight to the kitchen, trying to squeeze first in the door. We used to eat them mostly dipping into condensed milk or spreading different jams (usually homemade) and then rolling crepes in some sort of a tube. I loved those days, when no one needed to rush anywhere, when the whole family gathered together, sleepy, in their pajamas, enjoying breakfast.
I knew since then that I wanted to keep this tradition in the future. Only now I try to play with different crepe types and fillings: whole wheat, buckwheat, oat, semolina, with cottage cheese, cherry compote, chocolate spread, and nuts, or like these – with caramelized apples and cream cheese.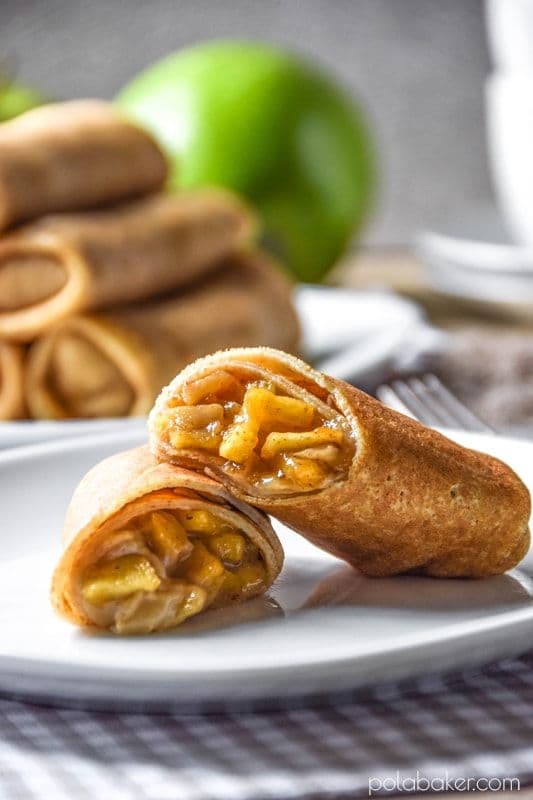 Well, I hope this idea of mine will make a wonderful start for one of your mornings 😉
Save this for later