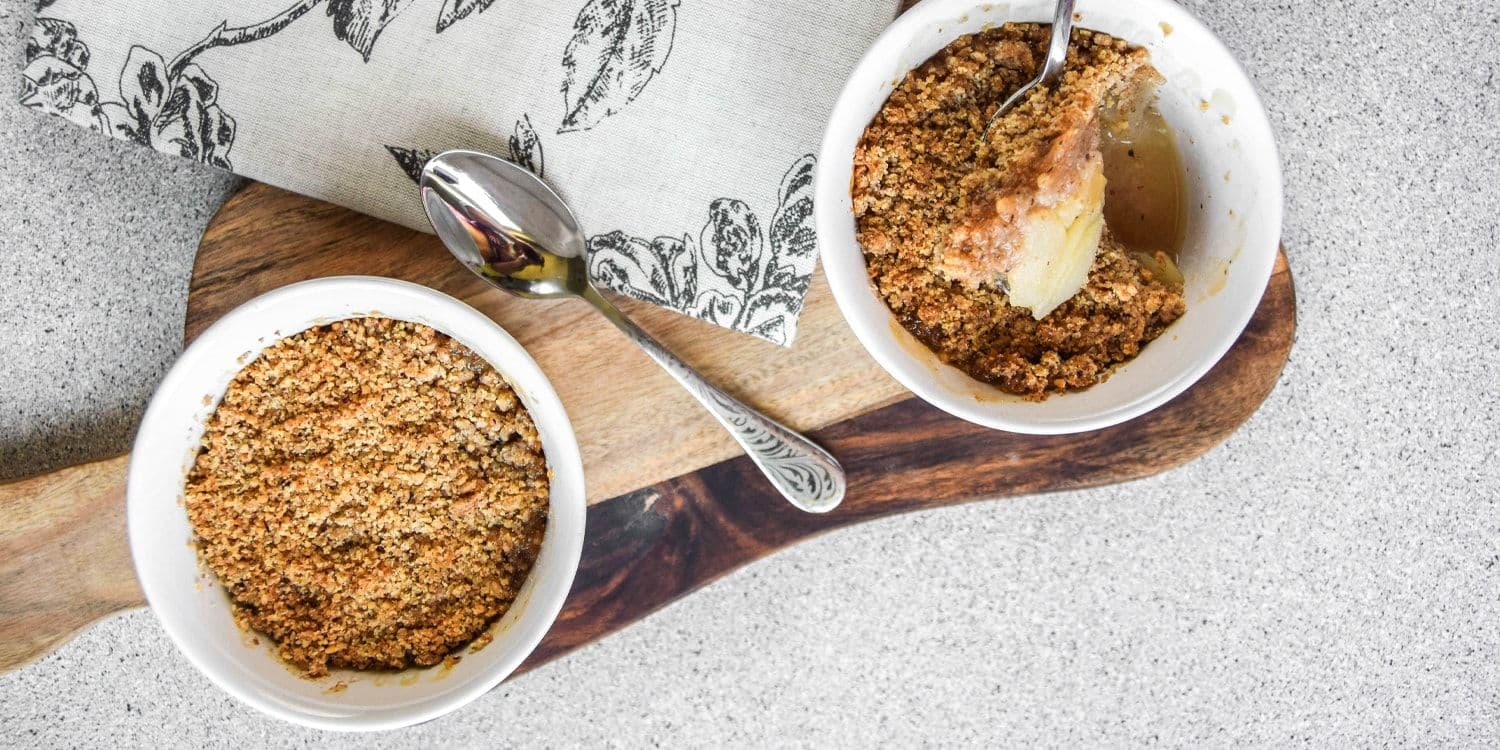 Apple and pear crumble
20 September 2016



Ingredients
2 pears
2 tart apples (or add 1 tsp of lemon juice if using sweet apples)
1 tbsp honey
30g wholewheat flour
20g hazelnut flour (or finely chopped hazelnuts)
20g brown sugar
30g butter
Method
Peel pears and apples. Cut them into small pieces. Mix them with honey and put into a baking dish (I used two medium-sized individual ramekins).
In a bowl mix all the dry ingredients, add cold butter, and rub it with fingers until crumbs are formed.
Sprinkle on top of the apples and pears and bake in preheated to 180C oven for 25 minutes.
Apple crumble – classic English dessert consisting of chopped apples, topped with streusel and baked in the oven.
The first printed appearance of an apple crumble recipe happened in 1924, and since then it became a classic dessert in England and America.
Being one of the most popular desserts, especially during the autumn, it is subject to experiments with ingredients and different combinations in it.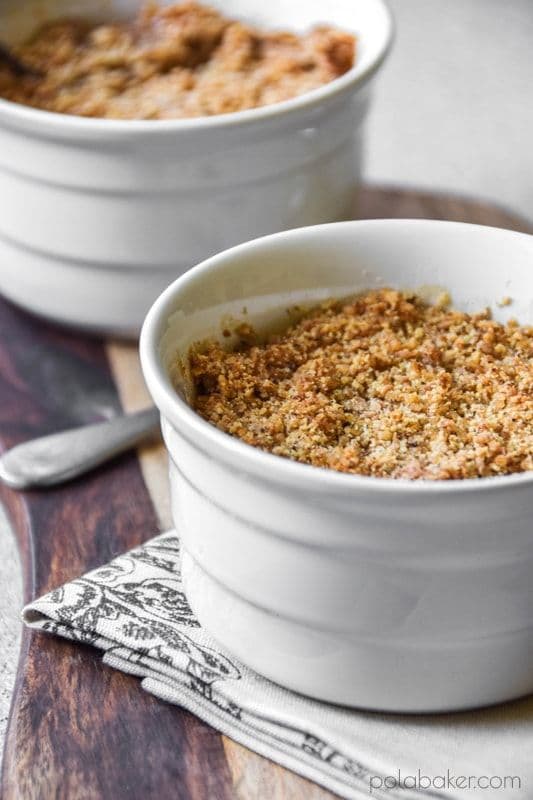 Living in England for the past three years had its impact on my preferences in desserts. I really fell in love with apple crumble, and now it is my go-to dessert if I want something sweet, but not too heavy and fattening. 🙂 I have tried hundreds of different variations in English pubs and restaurants, and so far my favourite is the classic streusel with tart apples underneath, and custard cream on a side (I will say 'no' to ice cream).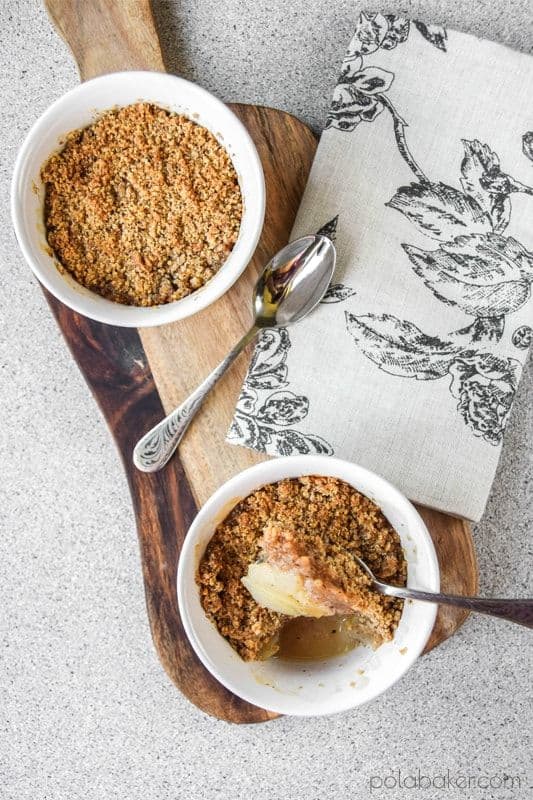 I have tried plenty of recipe variations for the past couple of years in my kitchen, and now I would like to share with you one of them – apple and pear crumble with hazelnut streusel 🙂
Save this for later