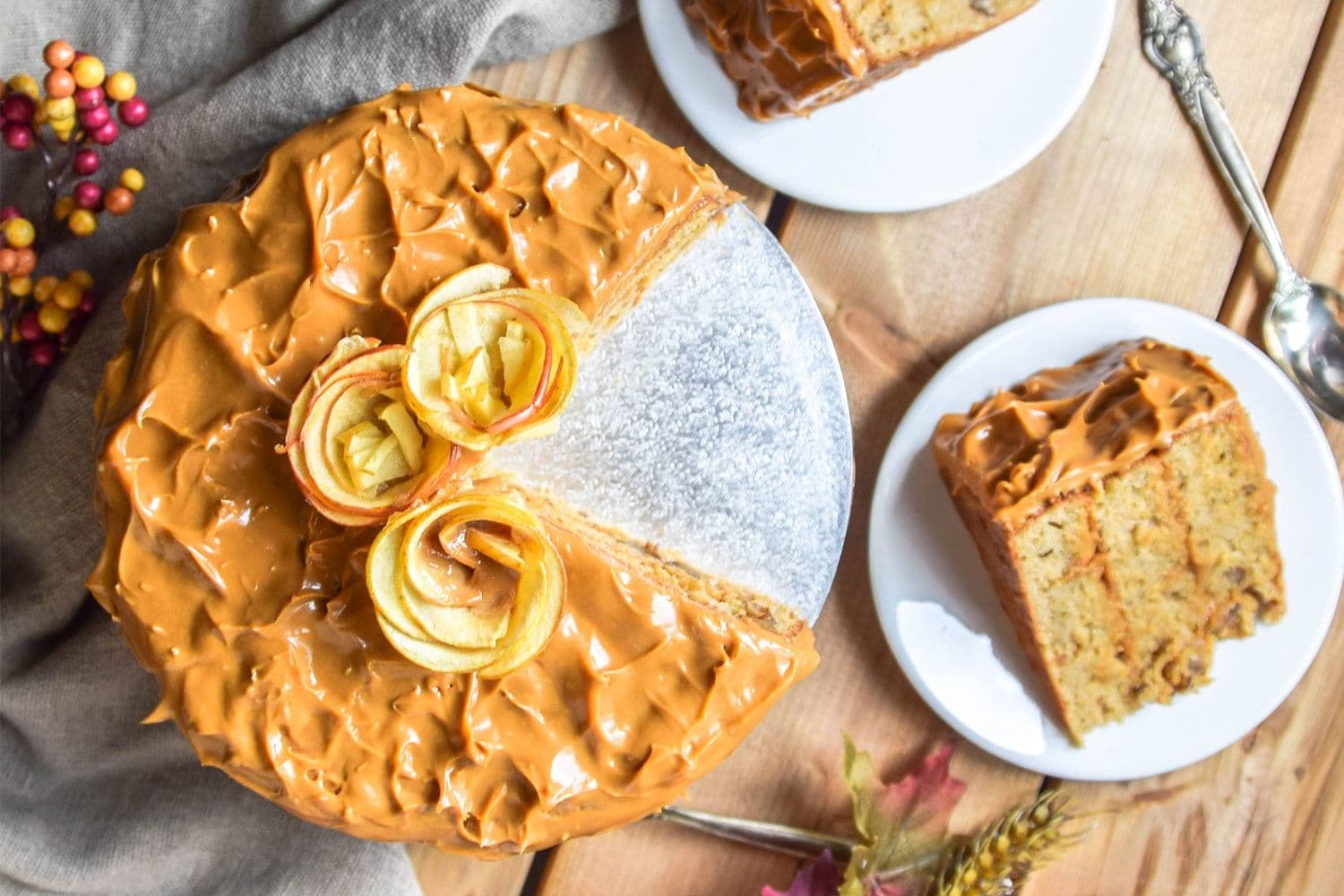 Apple caramel cake
14 November 2017



Ingredients
Cake:
390g flour
200g sugar
1 tsp baking soda
3 eggs
180ml vegetable oil
150g canned caramel (dulce de leche)
100g walnuts, roughly chopped
400g apples, shredded
Frosting:
450g canned caramel (dulce de leche)
200g butter, softened
Method
Preheat the oven to 180C. Grease three 20cm round pans and line bottoms with a baking paper. If you have only one round pan, just use it three times.
In a bowl whisk together eggs with sugar, oil, and caramel. Add flour and baking soda. Mix until smooth. Add walnuts and apples, mix until everything is incorporated.
Divide the batter evenly between pans, bake for 30 minutes, until the wooden pick inserted in the middle comes out clean. Let the layers cool completely before assembling.
For the cream, beat butter until light and fluffy for about 3 minutes. Add caramel and beat until smooth.
Spread 1/4 of cream on a first layer. Top with the second layer. Spread another 1/4 of cream. Place the third layer on top and spread the thick layer of the rest 1/2 of cream on top and the sides of the cake. Then dab with a spatula or a back of the spoon to create a texture.
Incredibly moist and flavourful apple caramel cake!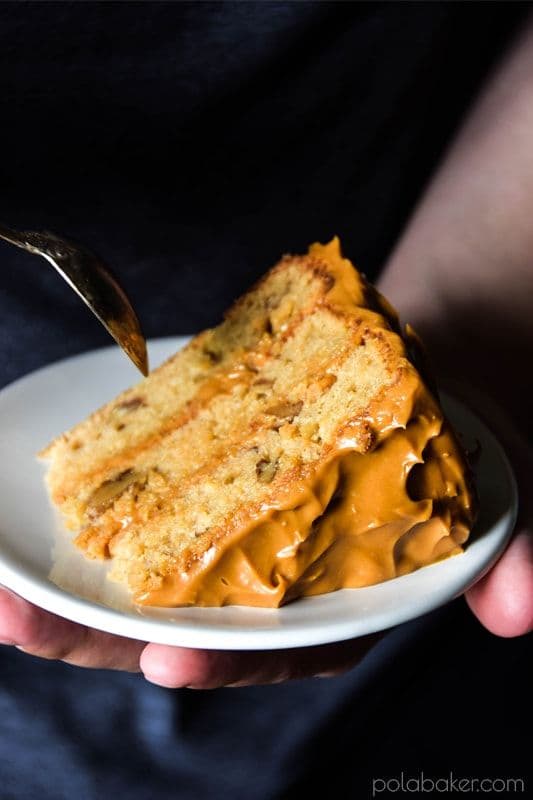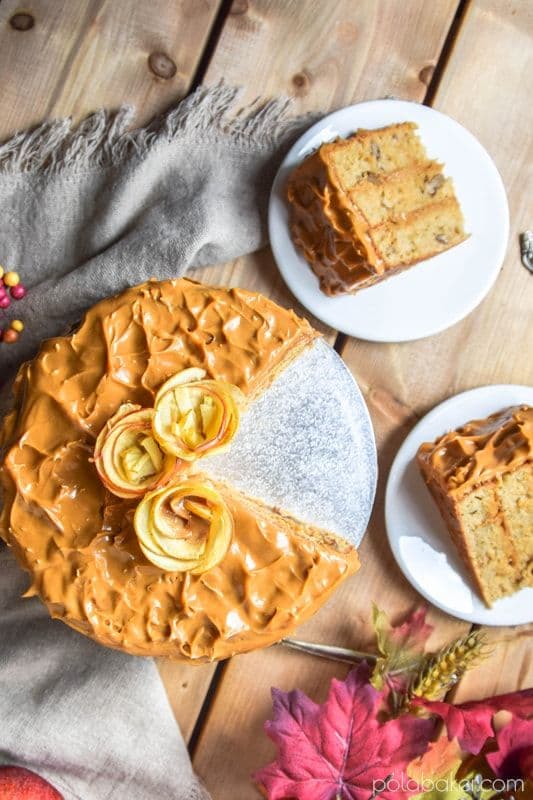 Save this for later