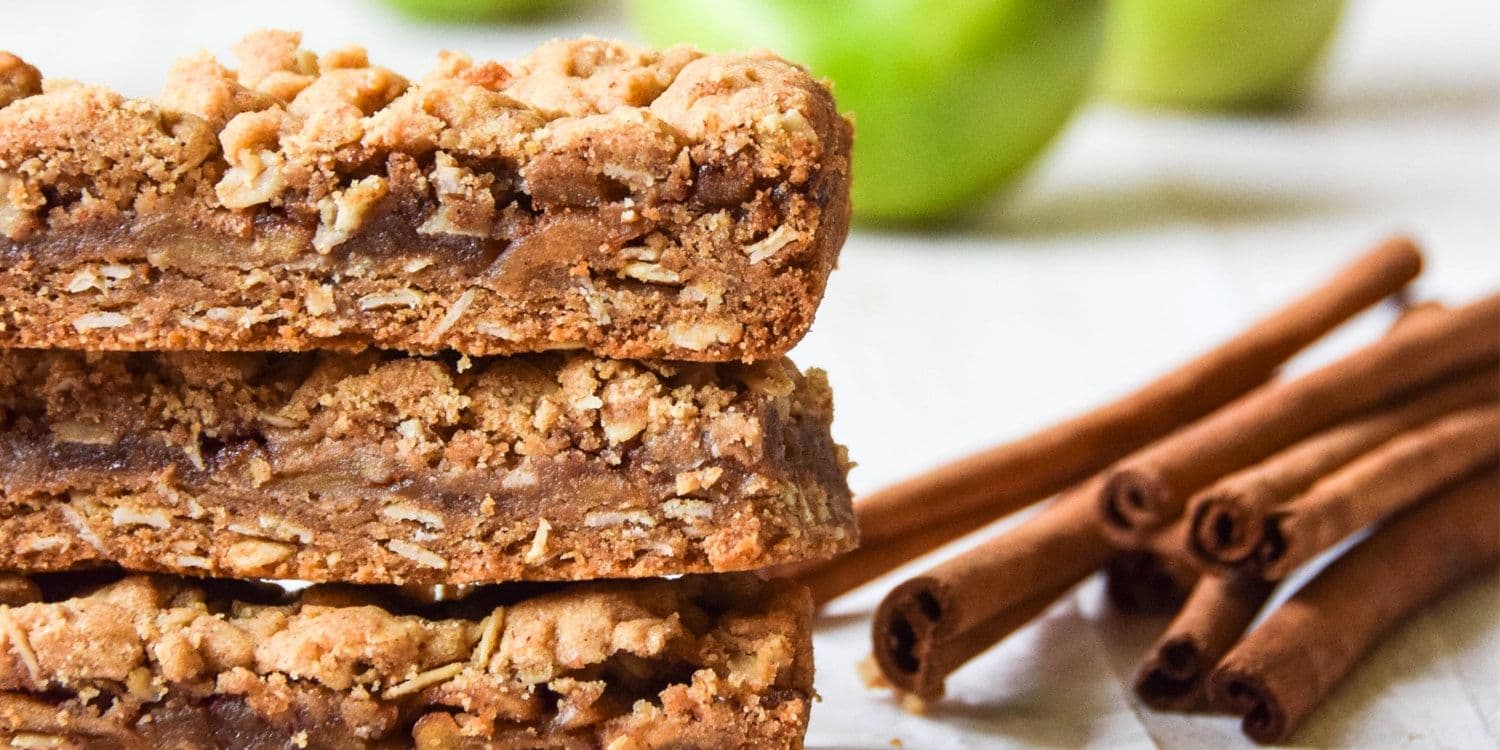 Apple cinnamon bars
25 September 2017



Ingredients
Dough:
170g butter, softened
150g brown sugar
140g plain flour
70g whole wheat flour
1 tsp cinnamon
1/2 tsp baking soda
1/2 tsp salt
100g rolled oats
Filling:
4 apples, cored, peeled, and chopped
50g brown sugar
1 tsp vanilla extract
15g butter
1 tsp cinnamon
1/2 tsp cloves
Method
Preheat the oven to 180C. Grease and line with parchment 22cm square baking pan.
Cream together butter and sugar, add the rest of the ingredients and mix until everything is incorporated.
For the filling, melt butter in a saucepan with sugar and vanilla extract. Add chopped apples and stir for 2-3 minutes, until they are soft. Add cinnamon and cloves.
Press half of the dough into the bottom of the pan, spread the filling on top. Sprinkle the remaining half of dough over the top evenly.
Bake for 30 minutes until the crust is golden brown. Let it cool completely.
Although the weather is acting like it's still summer, our calendars are already deep into September.
I distinguish three types of autumn baking: with apple, pear, and pumpkin. And when paired with caramel, nuts, and spices, these desserts will make autumn less soggy and depressing! 😉
In this recipe, you can replace apples with pears, but I like it more with tart Granny Smith apples.
Save this for later