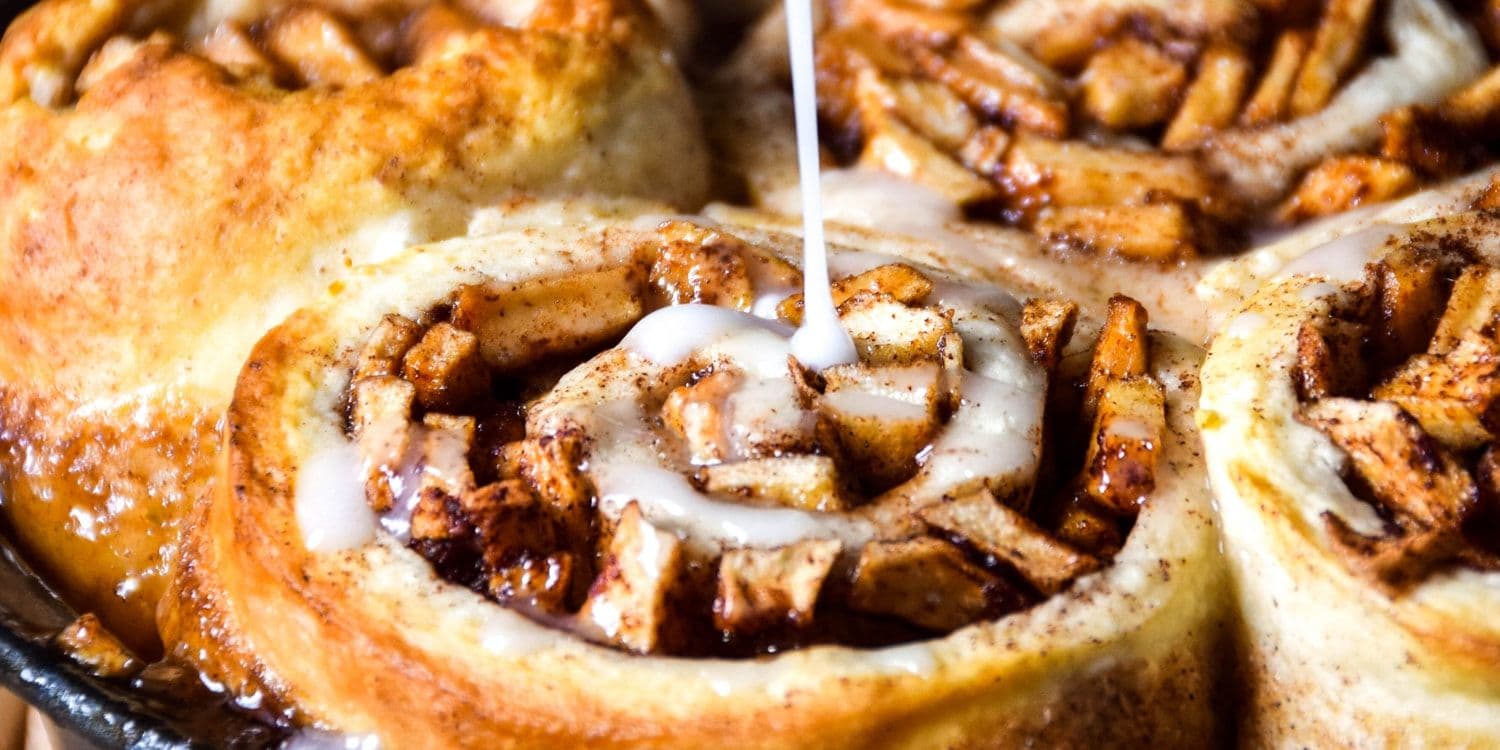 Apple cinnamon buns
19 August 2016



Ingredients
Dough:
250g plain flour
4 tsp baking powder
1 tbsp granulated sugar
1/2 tsp salt
60g cold butter
175ml milk
Filling:
75g butter
65g brown sugar
2 tsp cinnamon
4 medium apples
50ml maple syrup
Method
Preheat the oven to 200C.
In a large bowl combine flour, sugar, salt, and cinnamon.
Dice cold butter and add to flour mixture. Rub with fingers until sandy texture.
Add milk and mix until it forms into a dough.
Put on a lightly floured surface or a silicone mat, and knead 6-8 times.
Cling film the dough and set aside.
For the filling peel apples and cut them into small cubes. Sprinkle with sugar and cinnamon and mix until all the apple pieces are covered in it.
On a lightly floured surface or a silicone mat roll out the dough into a rectangle about 3mm thin.
Brush the top with 1 tbsp of melted butter (save the rest, you're gonna need it later!) and spread the apple filling.
Starting at the long side, tightly roll the dough up. Cut into approximately 7 pieces (quantity depends on a cutting size).
Place the remaining melted butter into a small saucepan, add maple syrup and bring to the boil.
Pour it in a round cake pan. Then put all the pieces cut side up.
Bake for 20 minutes. Then place a plate on top and quickly turn it upside down. Remove pan carefully.
No-yeast cinnamon buns with apples and maple glaze.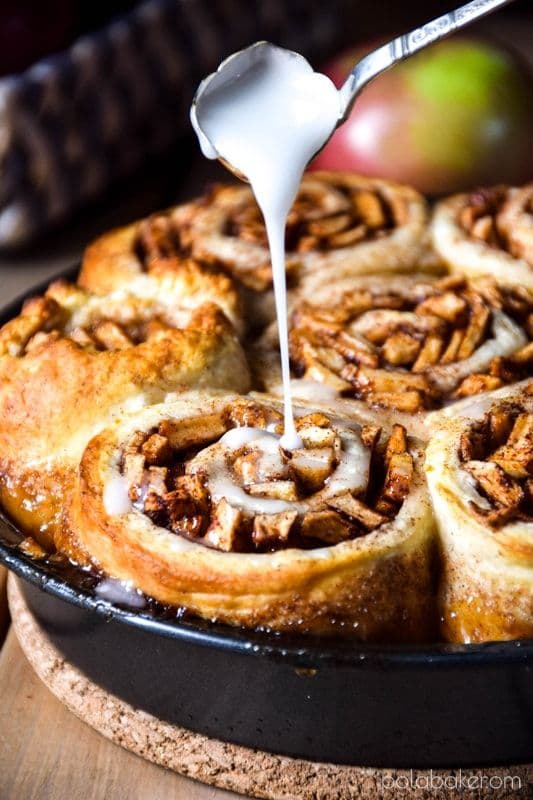 Save this for later