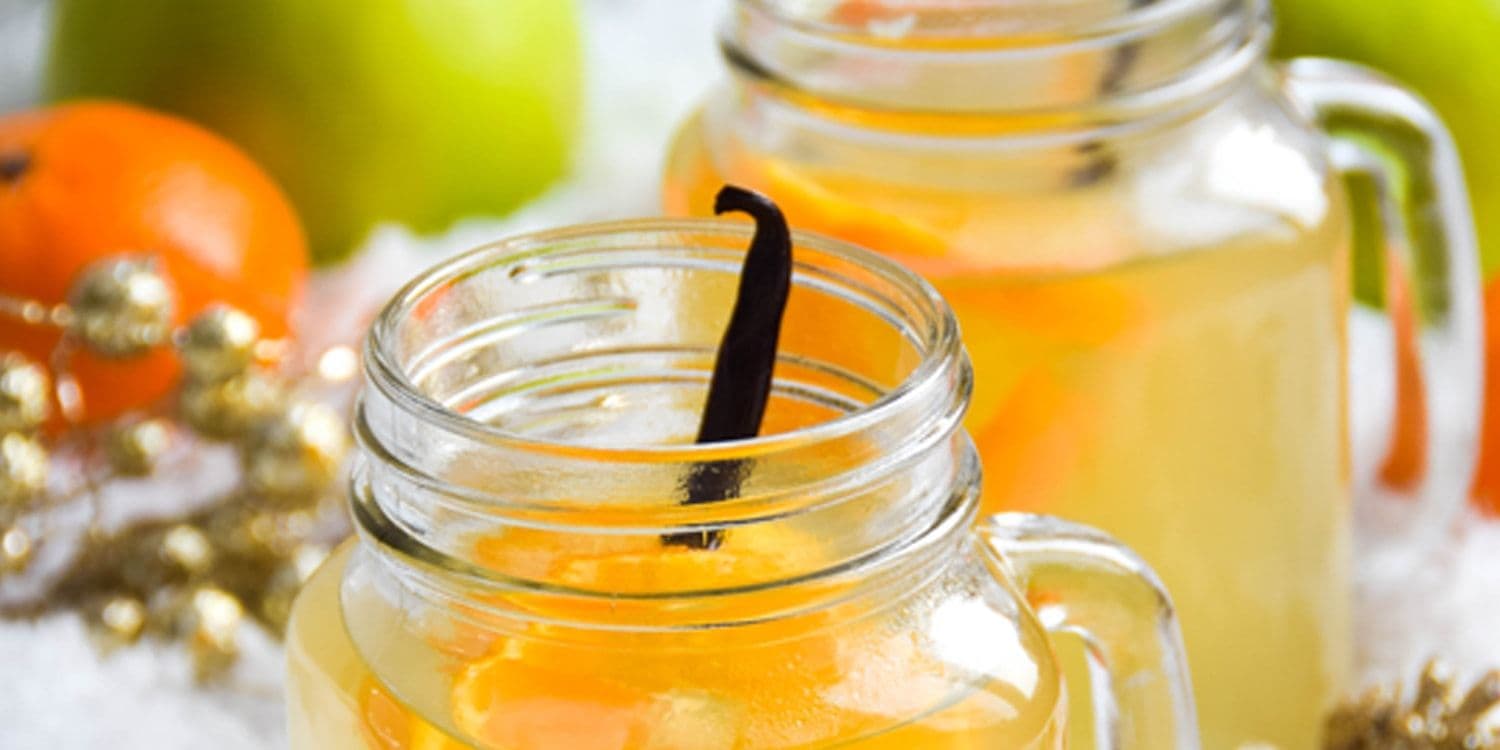 Apple tangerine drink
10 December 2016



Ingredients
4 tangerines
2 tart apples
150g sugar
1 vanilla pod (or 2 tsp vanilla extract)
1,5 l fresh water
Method
Cut apples, peel tangerines, divide the segments and remove all the white fibers. Put everything in a large saucepan and add water.
Bring to a boil and cook for 15-20 minutes. Remove all the fruits, strain if needed, then add sugar with vanilla, and boil once again, until all the sugar is dissolved.
Transfer the drink to a jug and enjoy hot or cold.
One of the great things about Christmas, and winter in general, is the variety of drinks you can enjoy during this time. Hot chocolate, mulled wine, hot cocoa with baby marshmallows… All these drinks are so delicious, but they all have quite an intense flavour either of spices or chocolate.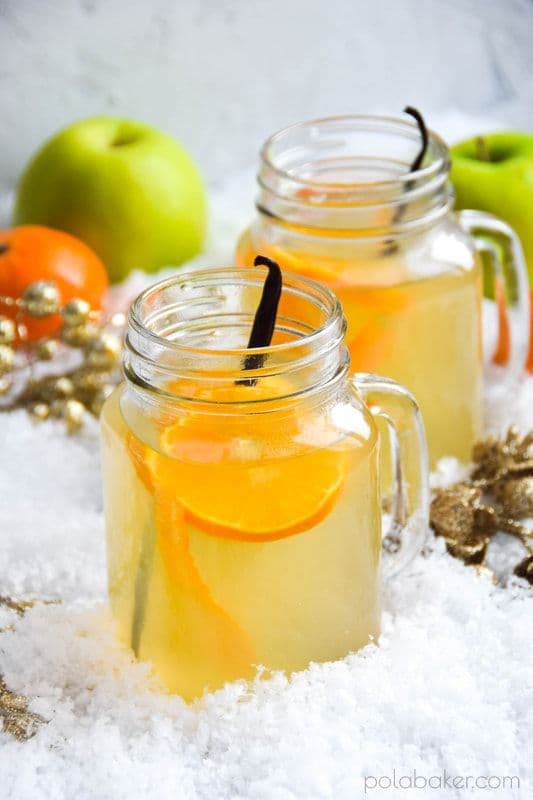 It is good sometimes to try something else. Like this sweet and fresh apple tangerine drink. Apples make it quite fresh, tangerines add the festive note, and vanilla makes this drink cozy and perfect for cold winter days and nights.
Also, this drink is absolutely great as cold as it is hot!
Save this for later