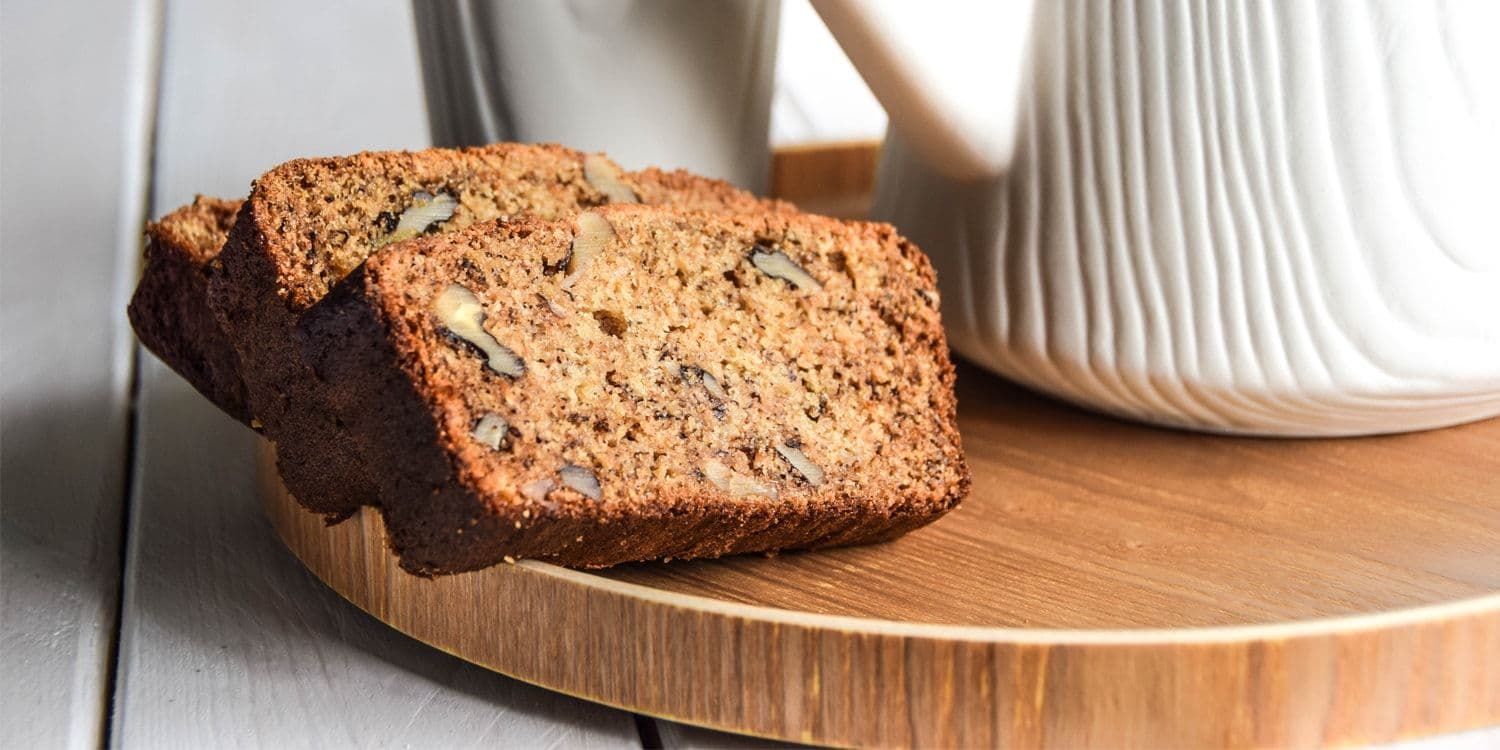 Banana bread
11 May 2017



Ingredients
2 ripe bananas
1 tsp baking soda
1 egg
150g brown sugar
120ml Greek yogurt
60ml light olive oil (or any vegetable oil)
1 tsp vanilla extract
100g oat flour
100g whole wheat flour
1/2 tsp cinnamon
1 tsp baking powder
1/4 tsp salt
100g walnuts
Method
Preheat the oven to 180C. Grease and line loaf pan with baking paper.
Place walnuts in a small bowl and pour boiling water over. Cover the bowl with a plate and leave it for 30 minutes.
In a bowl mash bananas with a fork. Add baking soda, egg, sugar, yogurt, oil, and vanilla extract and mix well.
Add both flours, cinnamon, baking powder, and salt. Mix until everything is incorporated.
Strain walnuts and chop them roughly. Add to the batter.
Pour batter into the loaf pan and bake for 45-55 minutes until the wooden stick inserted in the middle comes out clean.
I know, it's quite typical, but my most favourite way to use overripe bananas is to make banana bread.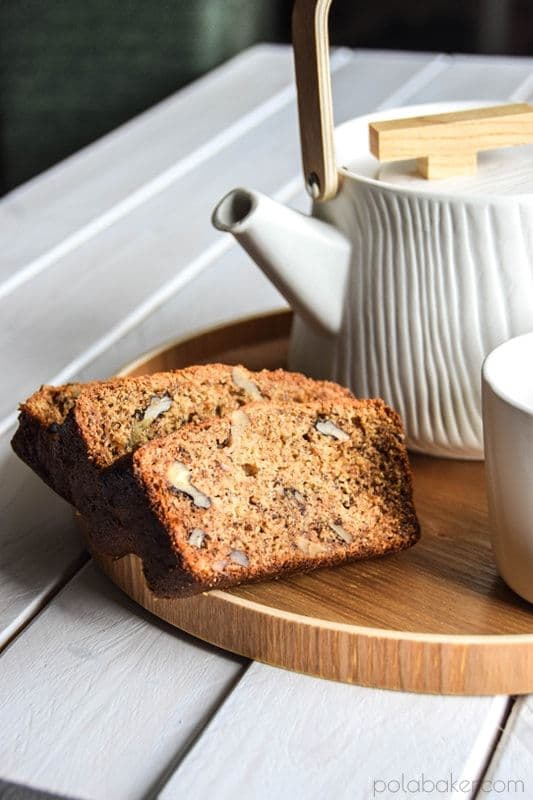 This recipe below is my all-time favourite. I've been using it for more than 4 years already, and I don't want to change a thing in it. Perhaps, just add a handful of chocolate chips from time to time. 🙂
You can also use your ripe bananas to make a delicious Peanut Butter Smoothie, Chocolate Chip Banana Pancakes, or Banana Brownie with Peanut Butter Swirl.
Save this for later