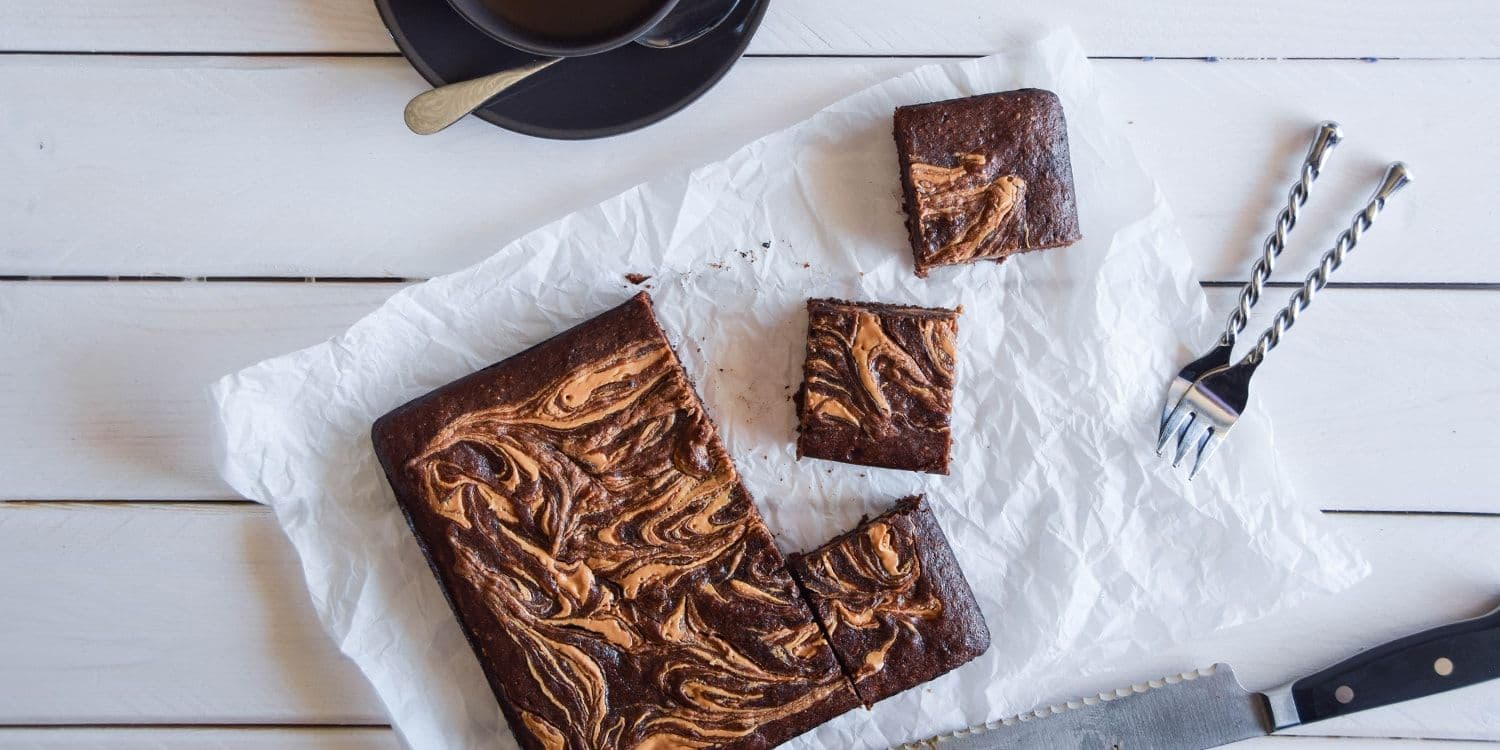 Banana brownie with peanut butter swirl
10 June 2017



Ingredients
2 ripe bananas
150g brown sugar
100ml light olive oil (or any other vegetable oil)
1 tsp vanilla extract
pinch of salt
70g whole wheat flour
40g plain flour
20g cocoa powder
120g smooth peanut butter
Method
Preheat the oven to 180C.
In a bowl mash bananas with fork, add sugar, oil, vanilla extract and a pinch of salt. Mix well.
In another bowl sift together plain flour with cocoa powder. Add whole wheat flour and combine together.
Add flour mixture to banana and whisk until everything is incorporated.
Grease 20cm square baking tray and dust it with cocoa powder.
Pour batter into the tray. Drop spoonfuls of peanut butter on top and swirl with a knife.
Bake for 25-30 minutes. Let it cool completely, then cut into squares.
Never throw away your overripe bananas anymore! Here's a delicious and nutritious way to use them – banana brownies with peanut butter swirl.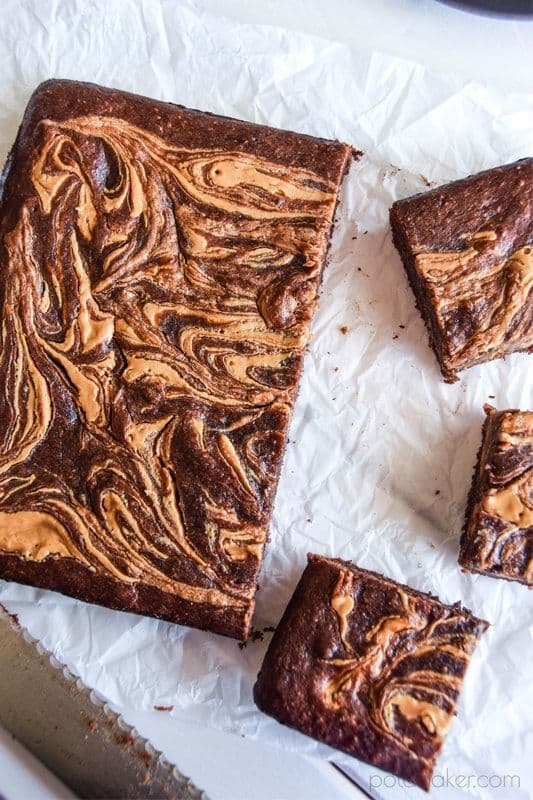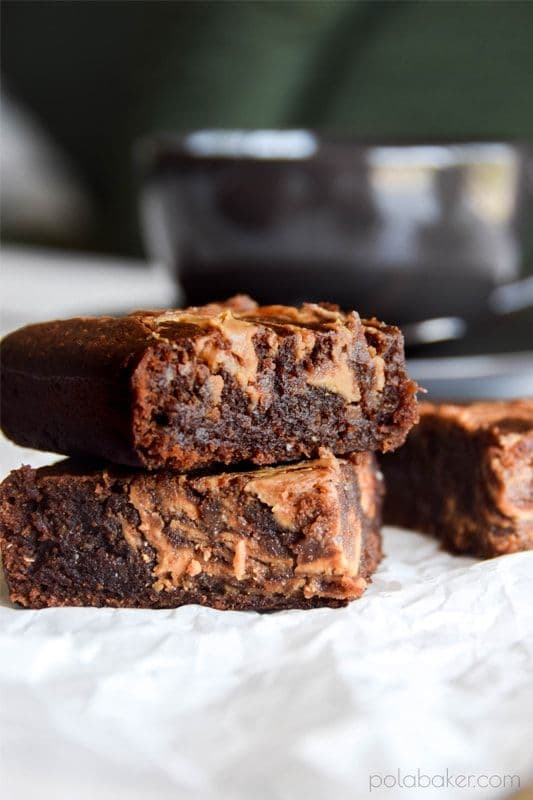 I always buy the most unripe bananas possible. I hate eating soft squishy fruit with dark spots. So when I buy a whole bunch of unripe bananas, I can enjoy them as they are or with my morning oatmeal for about 4-5 days. After that they fall straight into "for baking" category.
I like those moments, when you wake up in the morning, go to the kitchen with zero ideas for breakfast and see a bunch of unappealing dark ripe bananas in your fruit basket. And here it is, you don't need to worry about breakfast anymore! Banana bread? Yes, please! Peanut butter banana smoothie? Why not! Chocolate chip banana pancakes? Absolutely! Banana brownies with peanut butter swirl? Oooh, yes!
This recipe is full of nutritious ingredients, and it's vegan too!
Save this for later