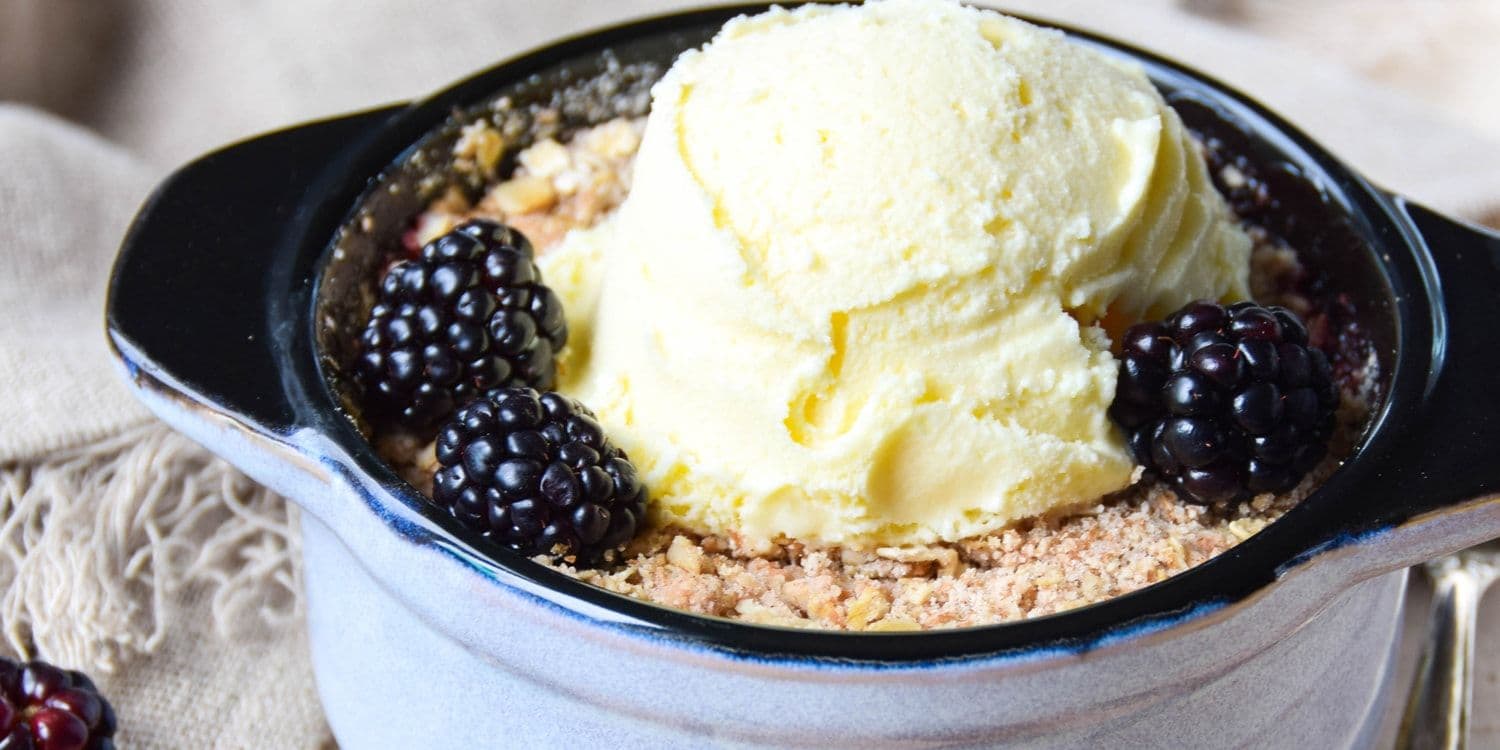 Blackberry apple crumble
11 September 2017



Ingredients
Filling:
2 apples
100g blackberries
60g brown sugar
1 cinnamon stick
30ml water
Crumble:
20g brown sugar
50g whole wheat flour
30g butter, cold
20g rolled oats
1/4 tsp cinnamon
Method
Preheat the oven to 180C.
In a saucepan mix peeled and sliced apples with sugar, water, and cinnamon. Bring to boil and cook for 5 minutes, or until apples are tender, but retain their shape.
Stir in whole blackberries. Drain the excess liquid and remove the cinnamon stick. Divide the filling between two individual ceramic dishes.
For the crumble, mix all the dry ingredients in a bowl, add chopped butter and and using your fingertips rub the mixture until it resembles breadcrumbs.
Spoon crumble mixture evenly over the top of the filling and bake for 20 minutes or until golden brown.
Serve warm with a scoop of vanilla ice cream.
I love apple crumble for one good reason. I love apple pies in all its forms. And when I want one, but I don't have enough time to make a proper crust, or I just don't want to make the whole pie when I just need one slice for myself, then it's time for the crumble.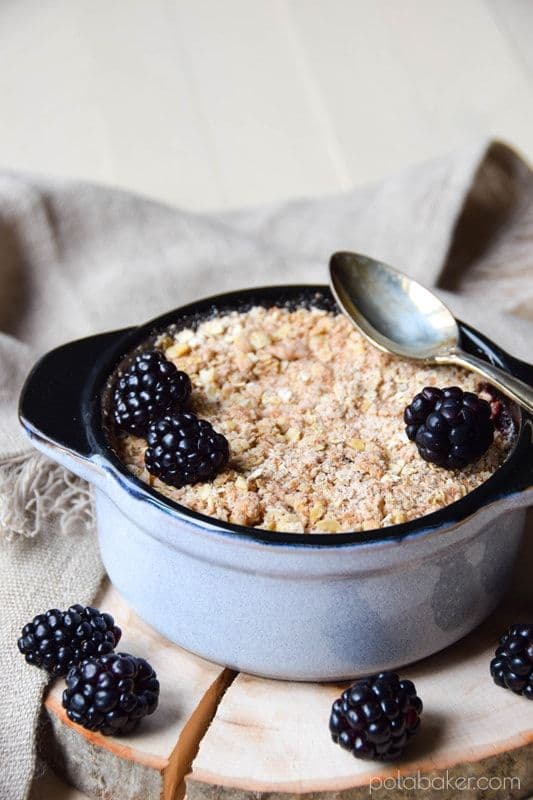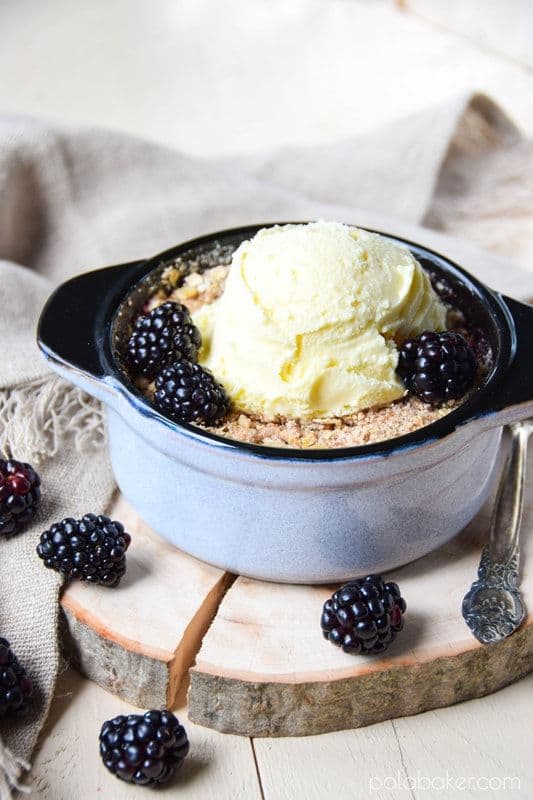 Save this for later