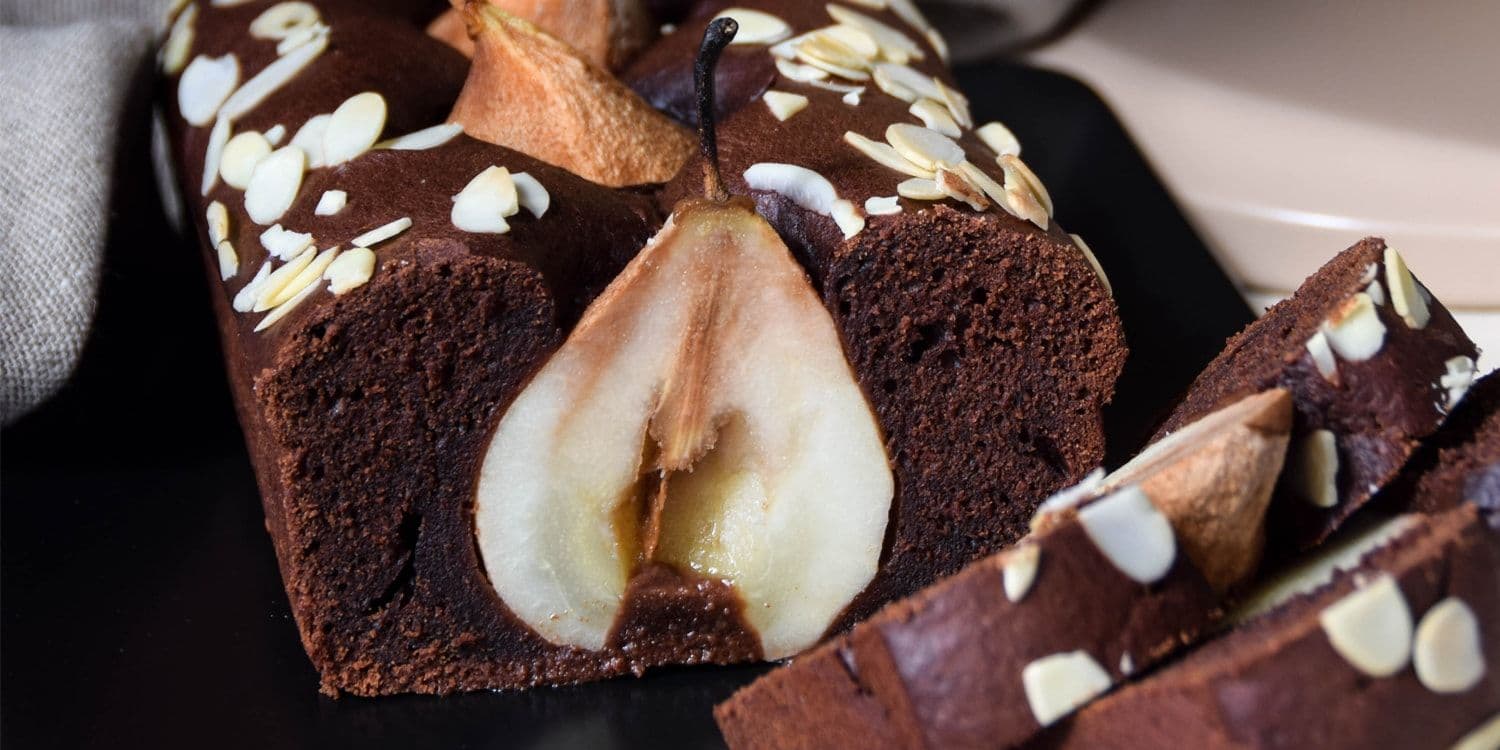 Bourbon pear chocolate loaf
4 October 2017



Ingredients
270g flour
150g brown sugar
50g cocoa powder
1 tsp baking powder
1/8 tsp nutmeg
1/2 tsp salt
1 egg
200g pear puree (about 2 pears) (store bought or made in a blender)
100ml olive oil
50ml bourbon
30ml milk
3-4 whole pears
almond flakes to sprinkle
Method
Preheat the oven to 180C. Grease a loaf tin and line it with a parchment.
In one bowl mix all the dry ingredients.
In another bowl whisk together pear puree, egg, olive oil, milk, and bourbon. Gradually add dry ingredients in there, mixing the batter until smooth.
Pour the batter into the loaf tin, insert peeled whole pears, and sprinkle almond flakes on top.
Bake for 50 minutes until the wooden pick inserted in the middle of the cake comes out clean.
Save this for later