Candy cane shortbread
1 December 2017



Ingredients
Shortbread:
230g butter, softened
90g icing sugar
1/2 tsp vanilla extract
1/4 tsp salt
280g flour
Glaze:
125g icing sugar
2 tbsp lemon juice
crushed candy canes (I used cherry flavoured)
Method
In a bowl cream butter with icing sugar, add vanilla extract and salt. Then add flour and mix until the dough forms.
Press the dough into a loose bottom pan. You can use any shape you like: round, square, rectangular.
Prick shortbread with a fork and refrigerate for 30 minutes.
Preheat the oven to 150C. Place the pan on a baking sheet (this will save your oven in case the butter starts leaking through the bottom).
Bake for about 50 minutes until the edges are golden brown. Let it cool and cut into pieces.
For the glaze, mix sifted icing sugar with lemon juice.
Spread the glaze on top of each cookie and sprinkle with crushed candy. Let it set and enjoy!
DAY 1
December is finally here! I can't believe how fast time flies…
This is the 3rd year I am doing my recipe Advent Calendar. I really hope you'll like it. I hope it will inspire you to bake for someone or to bake with someone. My calendar, as usual, will include different recipes for cookies and cakes. Homemade sweets and desserts always make a wonderful Christmas gift for friends and family.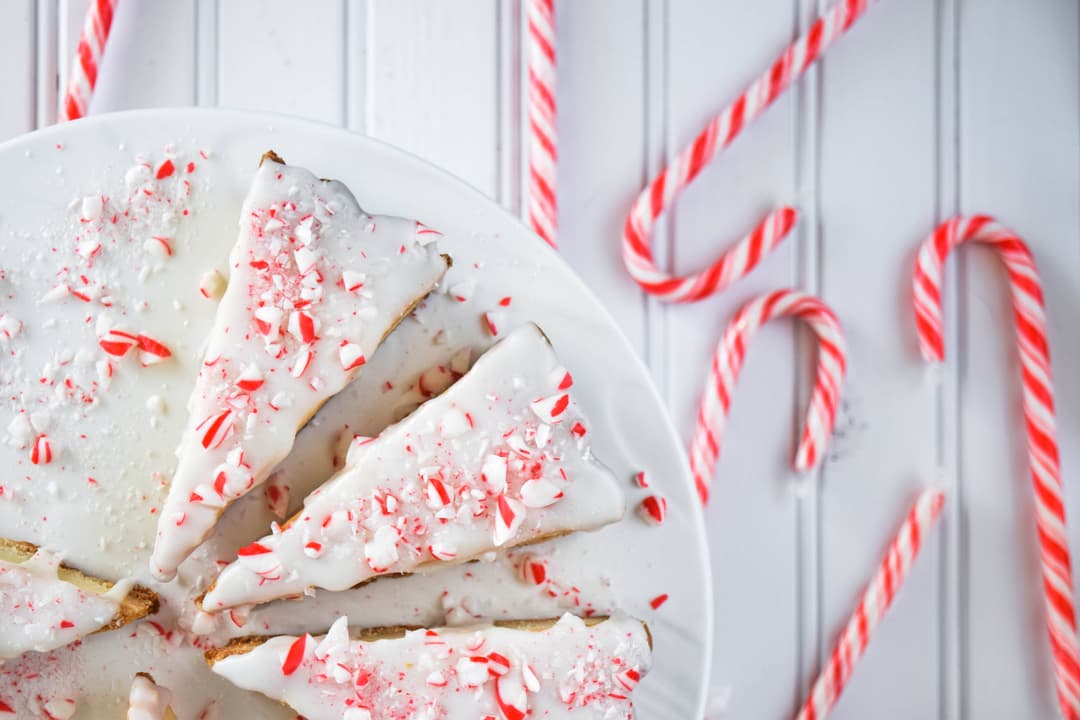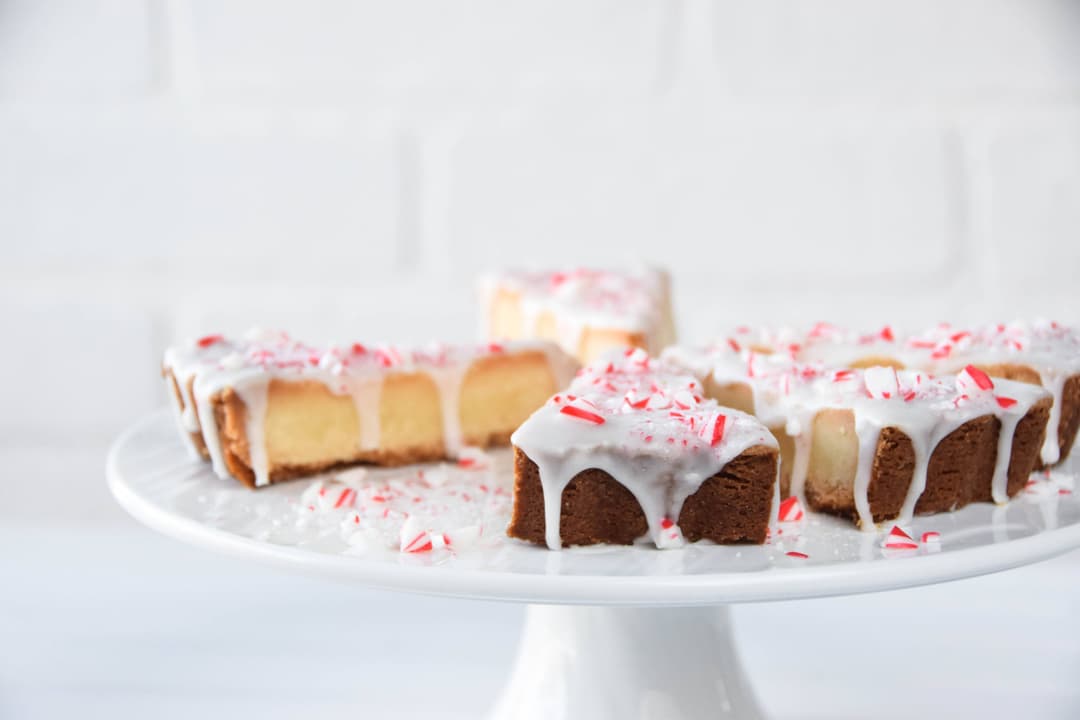 Save this for later