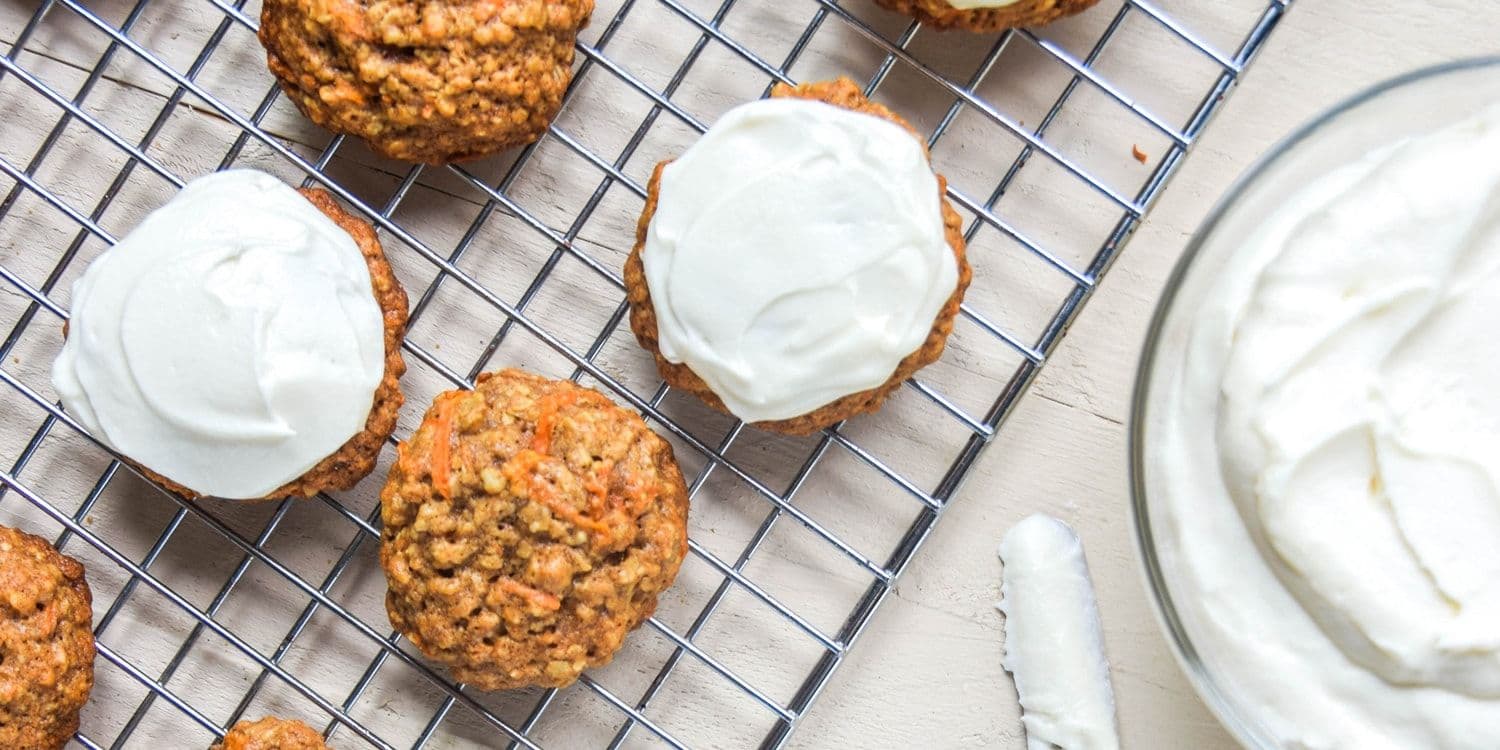 Carrot cake cookies
17 October 2017



Ingredients
Cookies:
85g butter, at room temperature
50g sugar
100g brown sugar
1 egg
1/2 tsp vanilla extract
30ml milk
100g rolled oats
120g flour
1/2 tsp baking soda
1 tsp cinnamon
1/2 tsp salt
100g grated carrots
50g chopped walnuts
Frosting:
115g cream cheese
45g butter, at room temperature
90g icing sugar
1/2 tsp vanilla extract
Method
Preheat the oven to 190C.
In a bowl beat together both types of sugar with butter until fluffy. Add an egg, vanilla extract and milk.
In another bowl mix all the dry ingredients. Add them to the butter mixture and mix until the dough comes together. Add grated carrots and walnuts, and mix until they're distributed in the dough evenly.
Spoon the dough onto prepared baking tray, lined with a parchment sheet. Bake for 12-15 minutes until lightly browned.Cool on a sheet for a couple of minutes before transferring them to a cooling rack. Cool completely before frosting.
For the frosting, beat butter for about 3-4 minutes until really pale and fluffy. Add cream cheese and mix well. Add icing sugar and vanilla extract and mix until smooth.
Everyone loves carrot cake. And everyone loves cookies. Now imagine, the two of your favourite desserts blend into one! Let me introduce you, the hit of this fall – carrot cake cookies. 🙂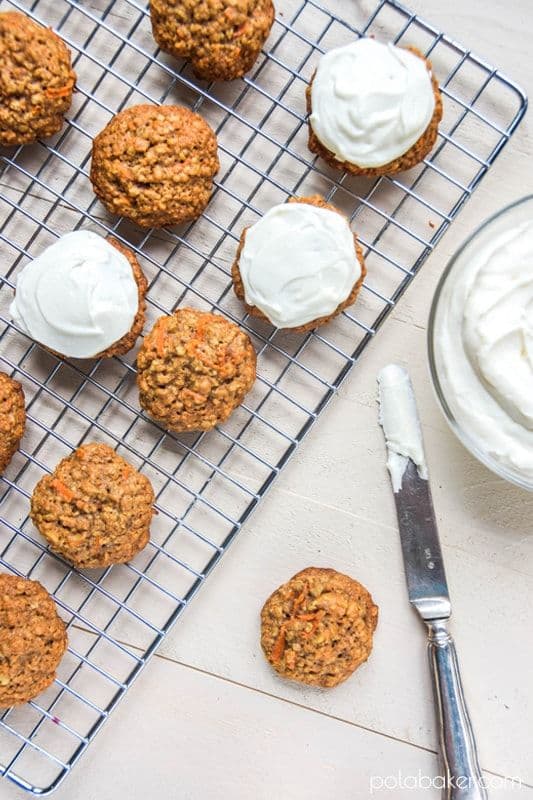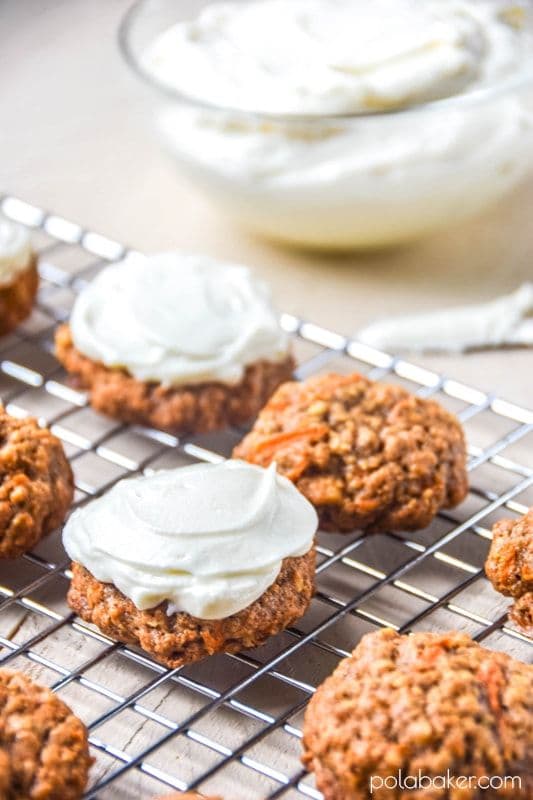 Save this for later