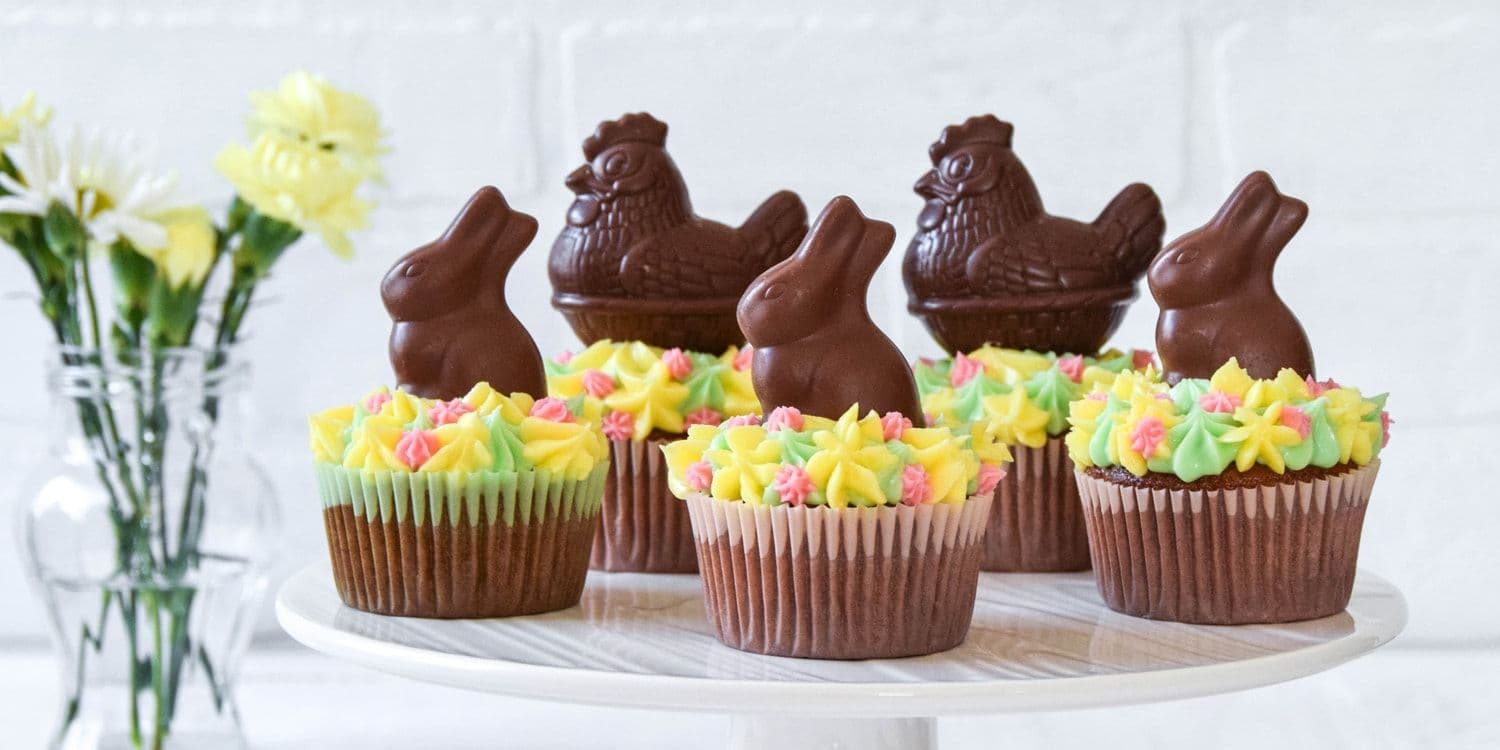 Easter carrot cake cupcakes
25 March 2018



Ingredients
Cupcake batter:
2 eggs
140g sugar
60g brown sugar
60g applesauce
120ml vegetable oil
1 tsp vanilla extract
180g flour
1/2 tsp baking soda
1/2 tsp baking powder
1/4 tsp salt
1 tsp ground cinnamon
1/8 tsp ground nutmeg
200g shredded carrots
100g chopped pecans or walnuts
Mascarpone cream cheese frosting:
120g cream cheese, room temperature
120g mascarpone, room temperature
60g butter, room temperature
150g icing sugar
food colouring (optional)
Chocolate bunnies and chocolate eggs for decoration.
Method
Preheat the oven to 175C. Line a muffin tray with paper cases.
In one bowl whisk eggs with sugar, brown sugar, applesauce, oil, and vanilla extract.
In another bowl sift together flour with baking soda, baking powder, salt, and spices.
Add dry mixture to the egg mixture and whisk until smooth. Add shredded carrots and chopped nuts and mix well.
Divide the batter between paper cases, filling each cup about 2/3 full. Bake for 20-25 minutes until a wooden pick inserted in the middle comes out clean. Let them cool.
For the frosting, beat together cream cheese, mascarpone, and butter. Add sifted icing sugar and mix well. Add colour if you want, pipe frosting on top of each cupcake and decorate with chocolate eggs and bunnies.
Last year I shared with you the recipe for Easter carrot cake. This year I decided to go for cupcakes.
These soft and flavourful carrot cupcakes are topped with not too sweet mascarpone cream cheese frosting and decorated with cute little chocolate bunnies and chocolate eggs.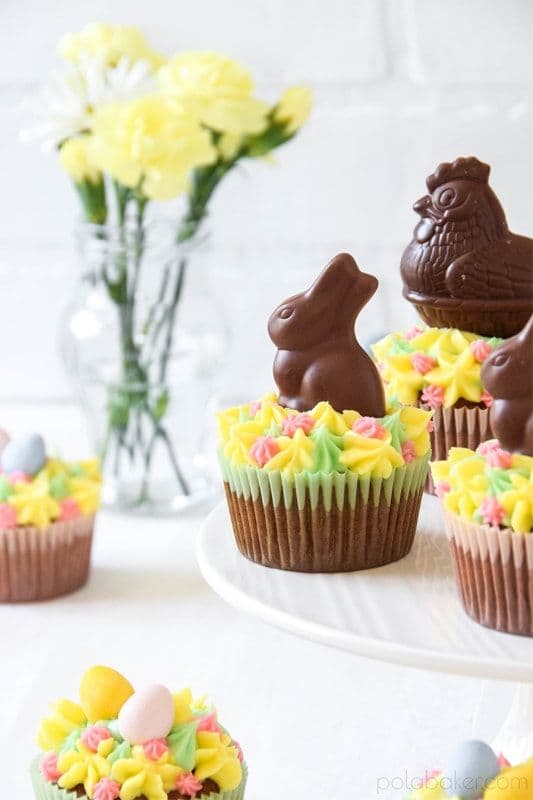 Save this for later