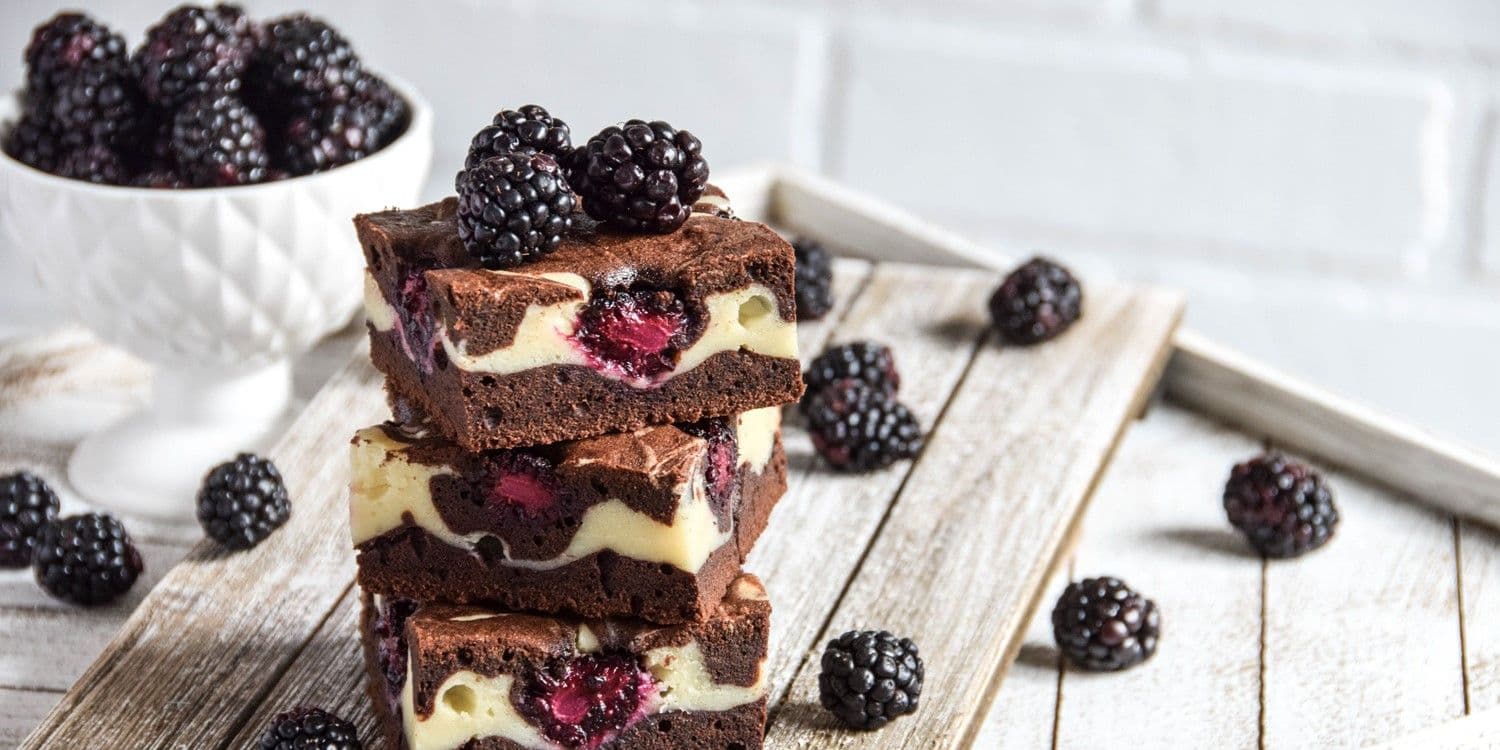 Cheesecake brownies with blackberries
4 May 2020



Ingredients
Brownie batter:
225g butter
4 large eggs
180g sugar
120g flour
60g cocoa powder, unsweetened
a pinch of salt
Cheesecake filling:
225g cream cheese, room temp.
50g sugar
1 large egg, room temp.
20g flour
1tsp vanilla extract
100g blackberries
Method
Preheat the oven to 175C. Line 20-22cm square tin with parchment and set aside.
Melt butter and let it cool a bit.
Sift together flour, cocoa powder, and salt.
In a separate bowl beat the eggs with sugar until light and fluffy. Add melted butter. Then add flour mixture and mix until combined.
For the cheesecake, beat cream cheese with egg, sugar, and vanilla extract. Add flour and mix until smooth.
Pour 2/3 of the brownie batter into the tin and spread evenly. Spoon cheesecake filling on top. Then cover it with the remaining brownie batter. Slightly swirl it with a knife. Place berries on top and push them lightly into the batter.
Bake for about 45 minutes until the wooden pick inserted in the middle comes out clean. Let the brownie cool, then remove it from the pan and cut into squares.
I love brownies and I love cheesecakes. And a combination of both makes one delicious dessert. Tanginess of a cheesecake balances out the richness and intensity of a chocolate taste of a brownie.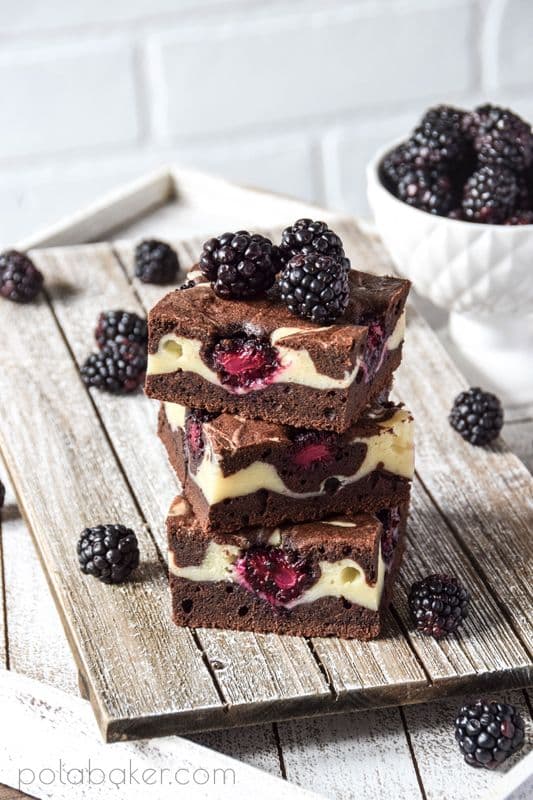 This recipe is from Russian Foodie Chocolate 2015 magazine. The original recipe called for raspberries, which is also super delicious, but I also tried them with sour cherries, blueberries, and, well, blackberries. Next time I'll use all of them at the same time 😀
If you like brownies, check out my recipes for Banana brownie with peanut butter swirl, Peppermint brownies, and Healthy peanut brownies.
Save this for later