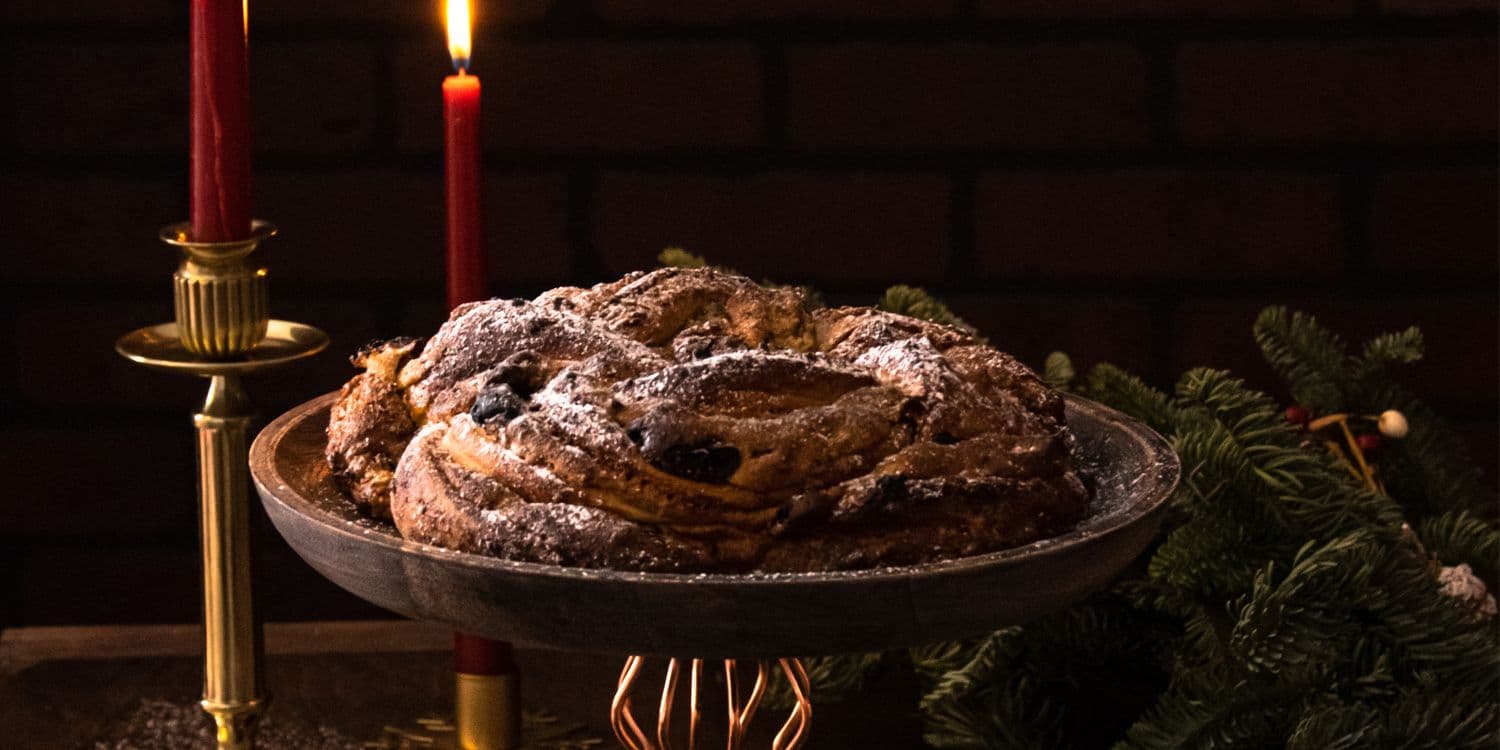 Cherry pistachio stollen
21 December 2020



Ingredients
300g strong flour
7g fast action dry yeast
2 tsp ground cinnamon
1 tsp ground ginger
1/2 tsp ground cloves
1/2 tsp ground allspice
1/2 tsp ground nutmeg
25g sugar
a pinch of salt
zest of 1 orange
75g butter, melted
150ml lukewarm milk
100g dried cherries
100g unsalted shelled pistachios
100g icing sugar
1 medium egg
25g butter, melted
icing sugar to sprinkle
Method
In a large bowl mix together flour, yeast, spices, sugar, salt, and zest.
Add melted butter (75g) and milk and mix until the dough forms.
Put the dough on a clean surface and knead for 5-10 minutes until smooth and elastic.
Put the dough in a clean bowl, cover with a cling film and put in a warm place for 1-1½h until doubled in size.
Meanwhile, prepare pistachio marzipan. In a food processor blitz together pistachios and sifted icing sugar until fine crumbs. Add an egg and process until combined. Put marzipan mixture into a clean bowl, cover with cling film and set aside.
Take the dough out, knead it for about a minute then roll it out into a rectangle (approx. 50×30cm). Spread an even layer of marzipan mixture, then sprinkle dried cherries on top. Roll the dough up tightly from the long edge. Put the roll seam side down, and cut in half lengthways, leaving one end attached. Put the halves cut side up and twist them around each other, keeping cut sides up all the way. Bring both ends together to form a wreath and pinch to join. Transfer onto a lined baking sheet and leave it to rise in a warm place for 1h-1h15m.
Preheat the oven to 180C. Bake for 25 minutes.
Brush hot stollen with melted butter and leave to cool. Then dust with icing sugar.
DAY 21.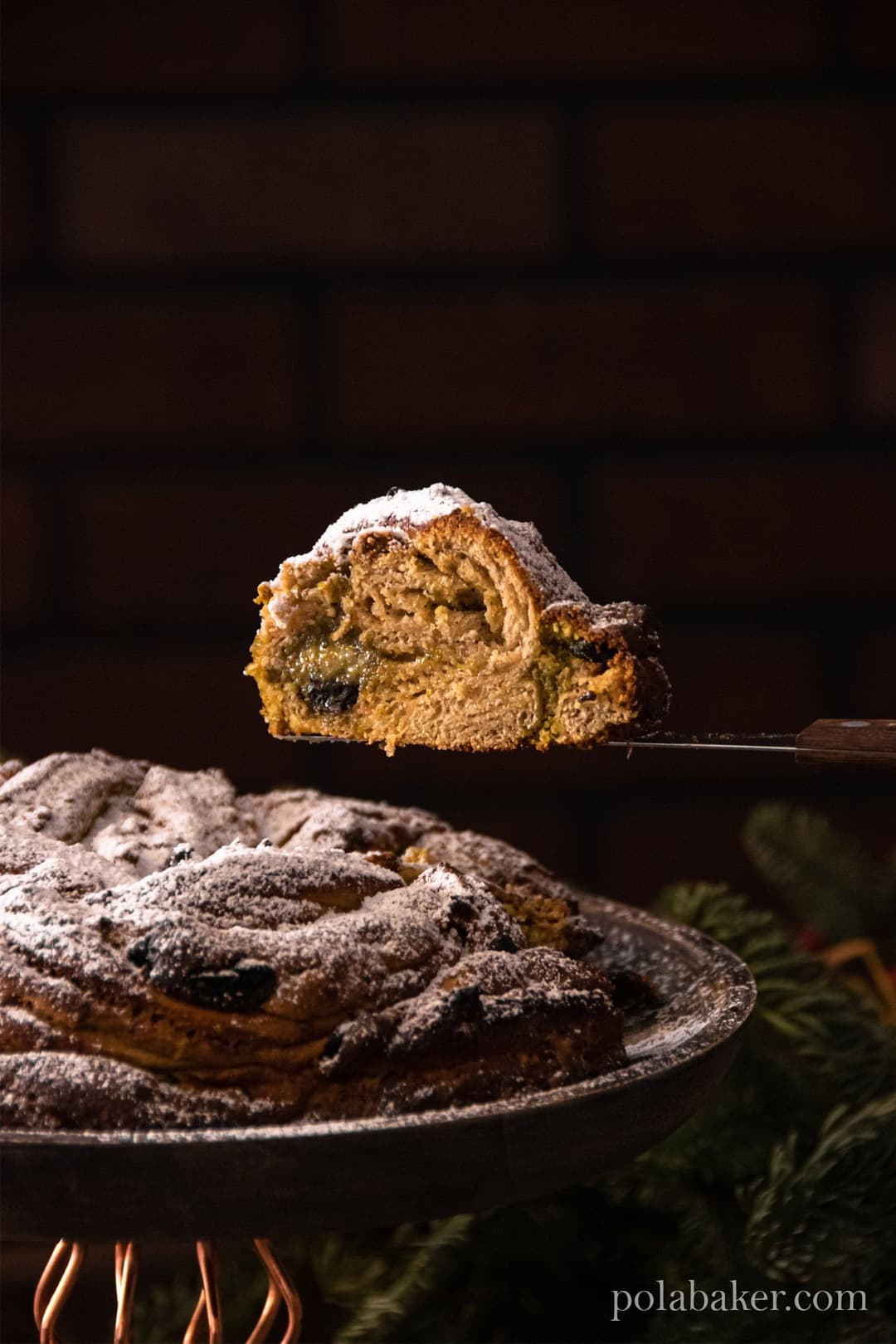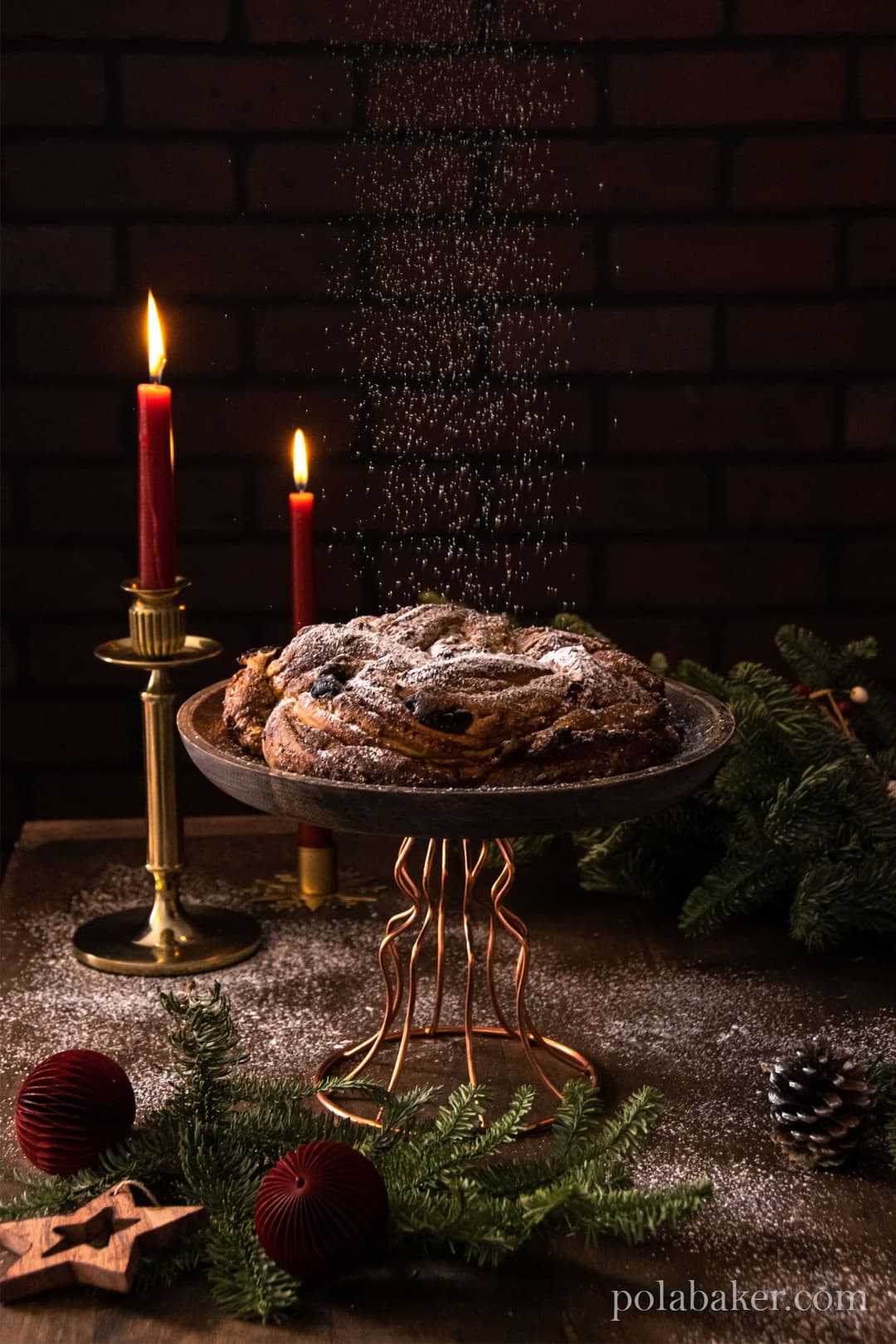 Save this for later