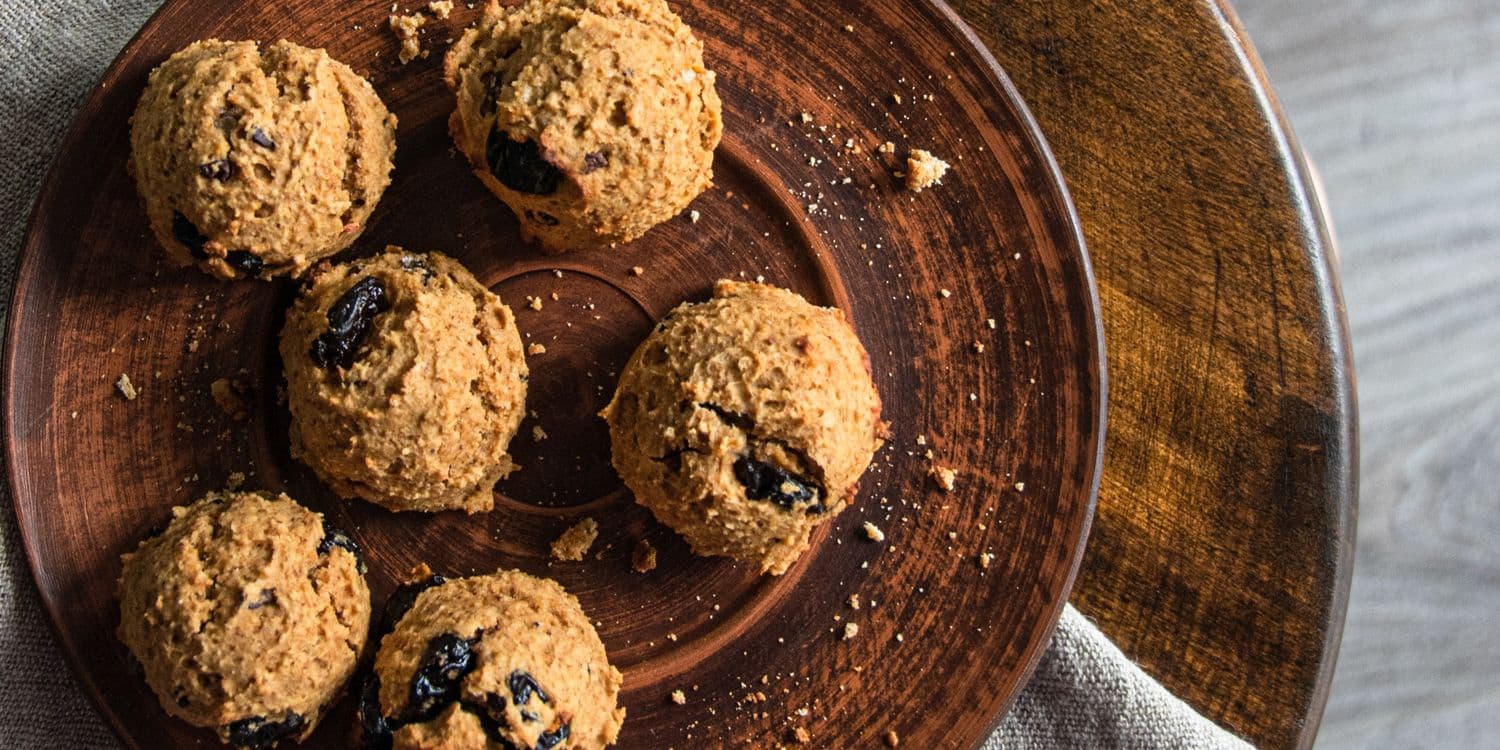 Chickpea cookies with dried sour cherries
9 October 2020



Ingredients
400g canned chickpeas
1 egg
60g almond butter (or any other nut butter)
1 tsp vanilla extract
100g brown sugar
100g spelt flour (or whole wheat flour)
1 tsp baking powder
100g dried sour cherries
Method
Preheat the oven to 175C. Line baking tray with parchment.
Drain chickpeas and rinse them thoroughly.
Put chickpeas, egg, almond butter, sugar, and vanilla extract in a food processor and process until smooth. You may need to stop and scrape the sides of a bowl a couple of times to make sure there are no chickpea chunks left.
Transfer the mixture to a large bowl, and add flour with baking powder. Mix with a spatula until everything is incorporated.
Mix in dried cherries.
Using an ice cream scoop, make dough balls and place them on a tray. They won't spread at all, so you can put them close to each other. I like them nice and round, but you can flatten them with wet hands if you prefer a more classic cookie look.
Bake for 8-10 minutes until just lightly brown on the edges. They won't get much colour.
I am quite bad with all the FIFO (first in, first out) rule in my cupboards. I don't have a lot of storage space in my kitchen, and I only have one cupboard for canned goods. And since I have a tendency to put new stuff in front of the old cans, I need to do a sort out once every couple of months.
And today I found a can of chickpeas that needed to be used asap. We love chickpeas in my family, we always have a can or two in our cupboard, and we normally use them in salads or stews. However, this time something made me google some dessert recipes with chickpeas. I found plenty of different ideas, from super healthy 'free from everything' cookies to healthy-ish banana bread variations. Finally, I decided not to follow any particular recipe and just experiment myself.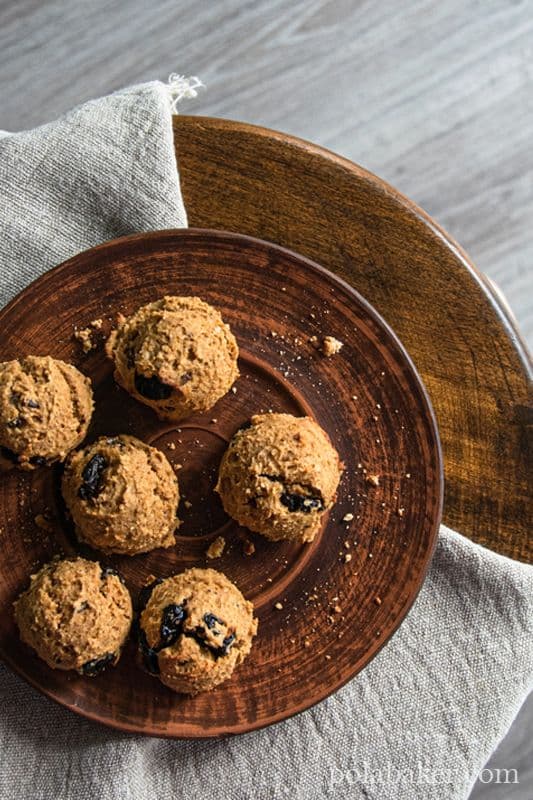 And here's the result – chickpea cookies with dried sour cherries. You can use any dried fruit you like in this recipe, but I'd suggest choosing something more acidic, like sour cherries or blueberries to balance out the sweetness of the cookie. You can also add some chocolate chips or nuts into the mixture.
Have you ever made a dessert with chickpeas? Let me know in the comments below! I'd like to try more sweet recipes with them. 🙂
Save this for later