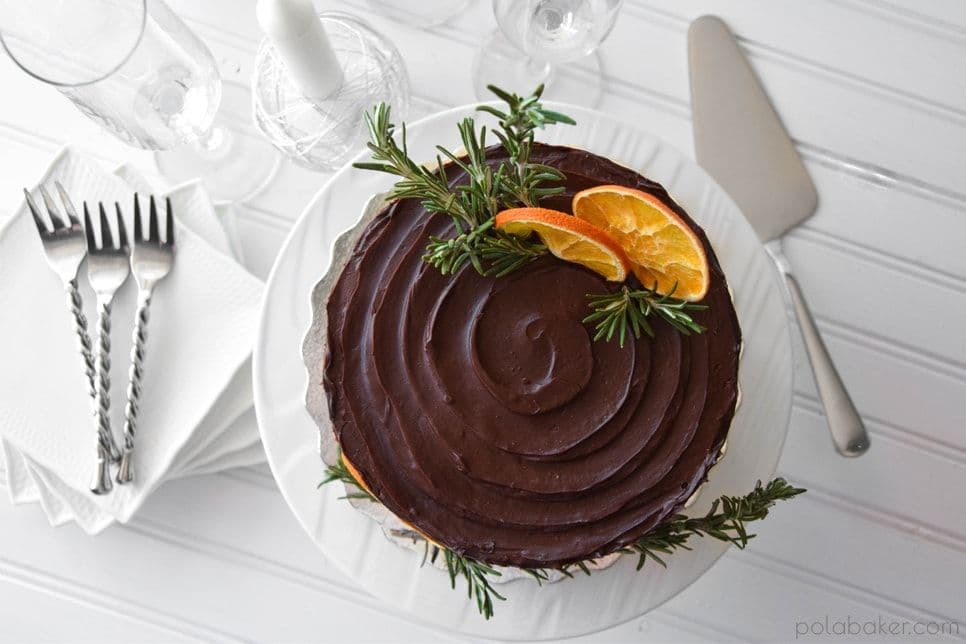 Chocolate orange cake
23 December 2017



Ingredients
Cake:
115g butter, softened
280g flour
90g dark chocolate
2 tsp baking powder
1/2 tsp baking soda
1/2 tsp salt
150g sugar
2 eggs, separated
1 tsp vanilla extract
300ml milk
Chocolate ganache:
360g dark chocolate
360ml cream
Filling:
3-5 tbsp orange jam/marmalade
chocolate ganache
Decoration:
Method
Preheat the oven to 175C. Grease and flour 2 x 23cm or 3 x 20cm round pans. Line bottoms with parchment.
In a heatproof bowl melt chocolate over a water bath.
In a bowl sift together flour, baking powder, soda, and salt.
In a separate bowl cream butter with sugar for 3-4 minutes until light and fluffy. Add egg yolks and vanilla extract. Add melted chocolate and mix well. Add dry mix alternating with milk until everything is incorporated.
In a clean dry bowl whip egg whites until foamy. Fold them into the batter.
Pour batter into baking pans, dividing evenly between two or three. Bake for about 30 minutes until the wooden pick inserted in the middle comes out clean.
Let the cakes cool. Then slice each cake into 2-3 thin layers.
For the ganache, melt chocolate over a water bath. Warm up cream. Add the hot cream to the melted chocolate and mix until smooth. Pour ganache into a clean baking tray and let it cool and thicken, stirring occasionally (don't let it cool too much because it will be impossible to spread!).
Warm up orange jam so it becomes more liquid.
To assemble the cake, spread ganache on a first layer. Then soak the second layer with orange jam. Third layer – ganache. Fourth – orange jam. And fifth layer – ganache. Spread the rest of ganache on top and the sides of the cake. Decorate with dried oranges and rosemary sprigs.
Day 23.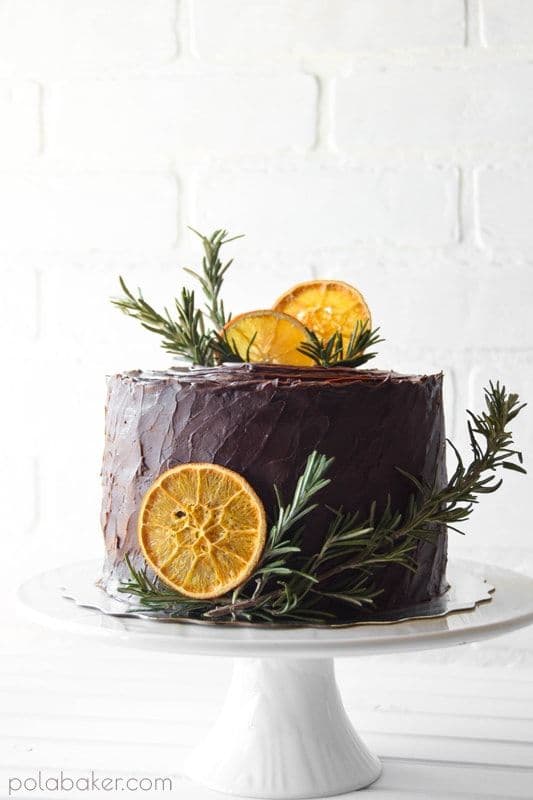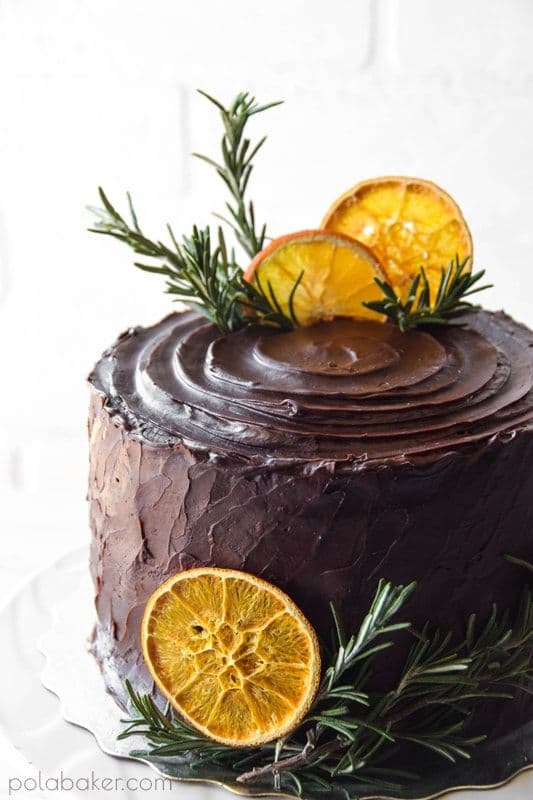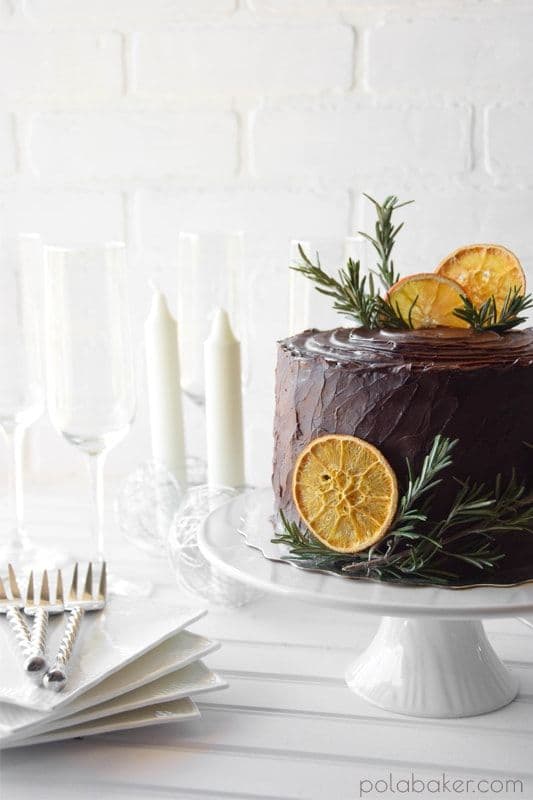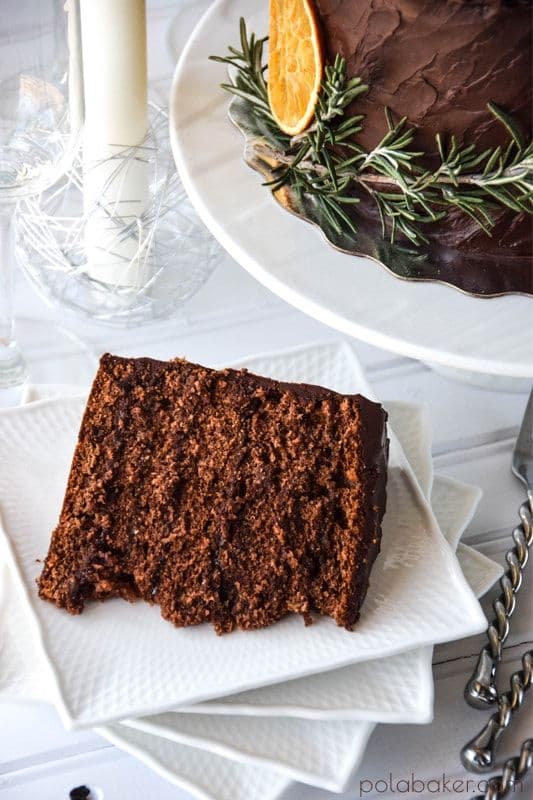 Save this for later