Chocolate pancakes
4 February 2018



Ingredients
180g flour
40g unsweetened cocoa powder
1 tsp baking soda
1/4 tsp salt
2 eggs
60g sugar
60g brown sugar
1 tsp lemon juice
3 1/2 tbsp vegetable oil
240ml milk
Method
In one bowl sift together flour, cocoa powder, soda, and salt.
In another bowl whisk eggs with sugar. Add lemon juice and oil. Mix well.
Add half of flour mixture to the egg mixture and mix. Add half of the milk and whisk. Add another half of dry mix, then add the rest of the milk and mix until smooth.
Heat slightly greased frying pan, and cook pancakes over a medium heat.
All you need for perfect Sunday morning is a hot cup of tea/coffee and a stack of warm fluffy chocolate pancakes with fresh berries.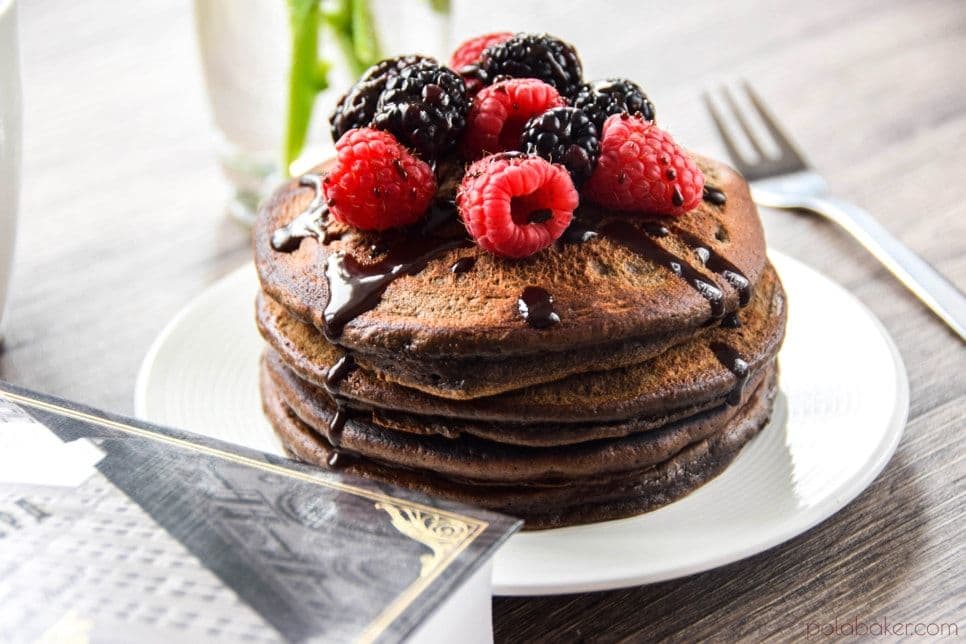 Pancakes (and crepes, or Russian "blini") are in my top 3 favourite weekend breakfasts, along with waffles and French toasts.
What is your ideal weekend breakfast? Let me know in the comments below:)
Save this for later