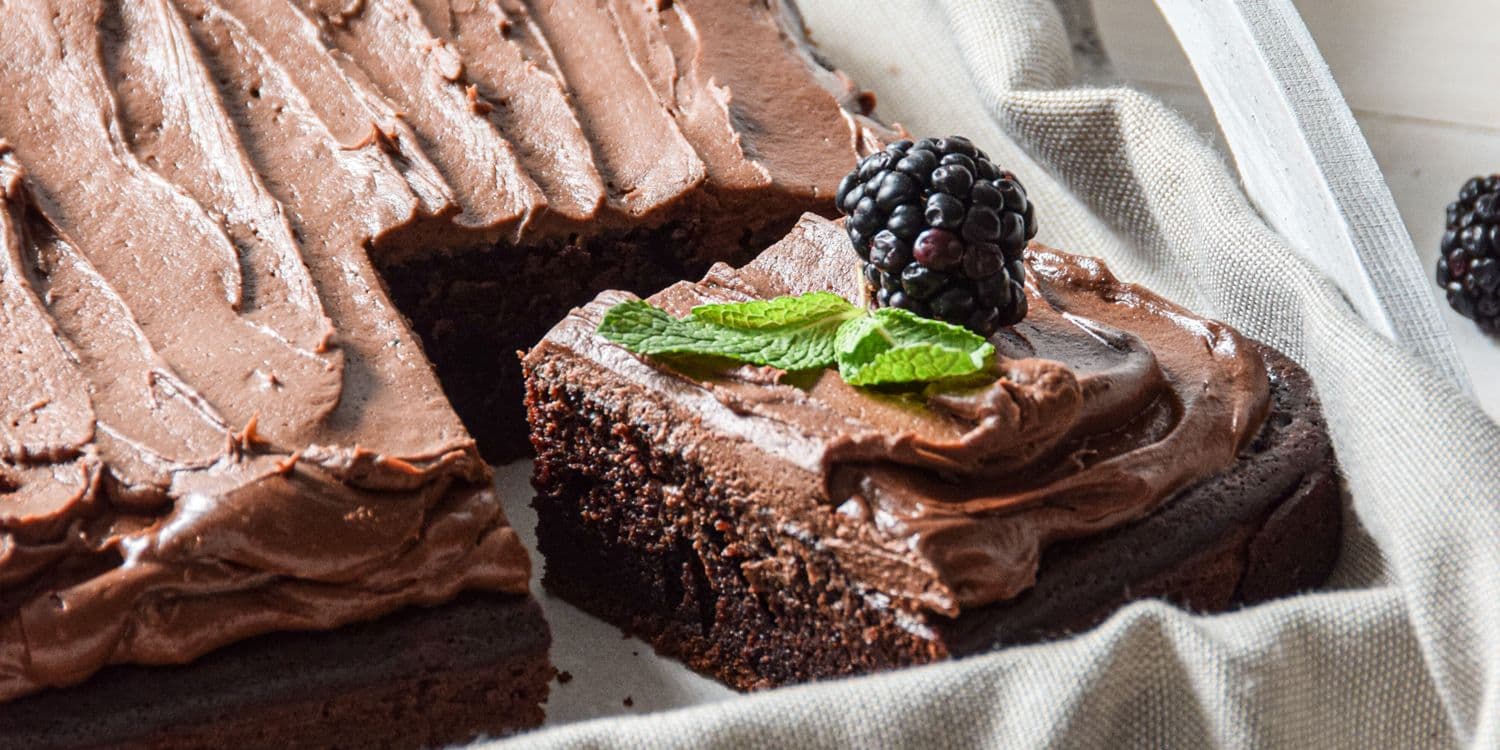 Chocolate sheet cake
5 August 2020



Ingredients
For the batter:
225g flour
300g sugar
85g cocoa powder, unsweetened
1.5 tsp baking powder
1.5 tsp baking soda
2 eggs
250ml milk
125ml vegetable oil
250ml boiling water
For the ganache frosting:
200g dark or milk chocolate
200ml double cream
berries for decoration
Method
Preheat the oven to 180C. Line deep baking pan with parchment (I used 33x22cm rectangular pan, but you can use square or even round pan of similar size).
In a large bowl whisk eggs with sugar, add oil and milk and mix well.
Sift flour with cocoa powder, baking powder, and baking soda into the bowl with egg mixture and whisk until smooth and even batter.
Add boiling water and mix well. The batter will be quite runny.
Pour the batter into prepared baking pan and put it in the oven for 25-30 minutes. Check the cake with the wooden pick, inserted in the middle. If it comes out clean, then it is ready.
While the cake is baking, make the ganache frosting. Melt the chocolate over a water bath. Heat the cream in a saucepan until the steam comes up (but not boiling). Slowly add cream to the melted chocolate, mixing constantly with a spatula until smooth and glossy. Let the frosting cool down and thicken.
Let the cake cool on a wire rack. Spread the ganache frosting on top and decorate with berries.
This recipe is just perfect, when you don't have a lot of time to make a dessert for your guests. The ingredients are simple, and the process is so quick and uncomplicated! And the most important is that the result is super rich, moist and flavourful.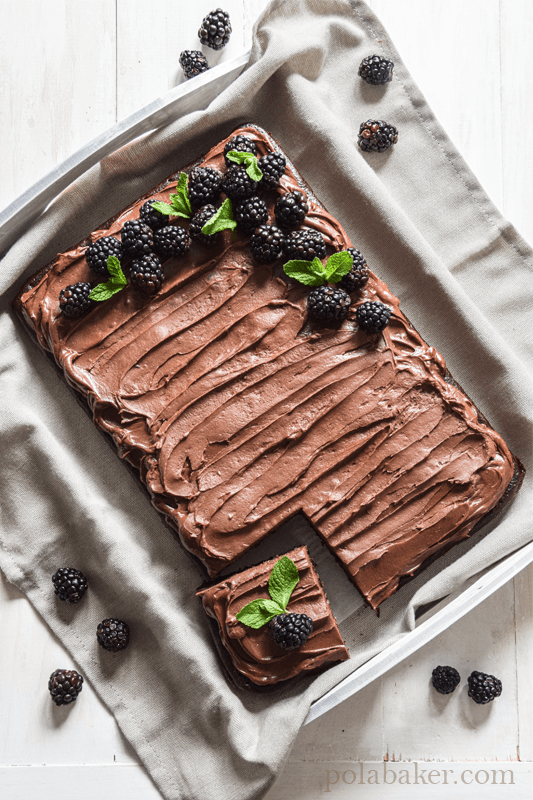 I gotta say, that my most favourite chocolate sponge recipe is the one with vegetable oil and boiling water in it. Because of these ingredients, the cake is super soft and moist (I hate this word, but I don't know how else to describe it:D), you can basically eat it by itself, no need for soaking syrups and/or frosting.
Save this for later