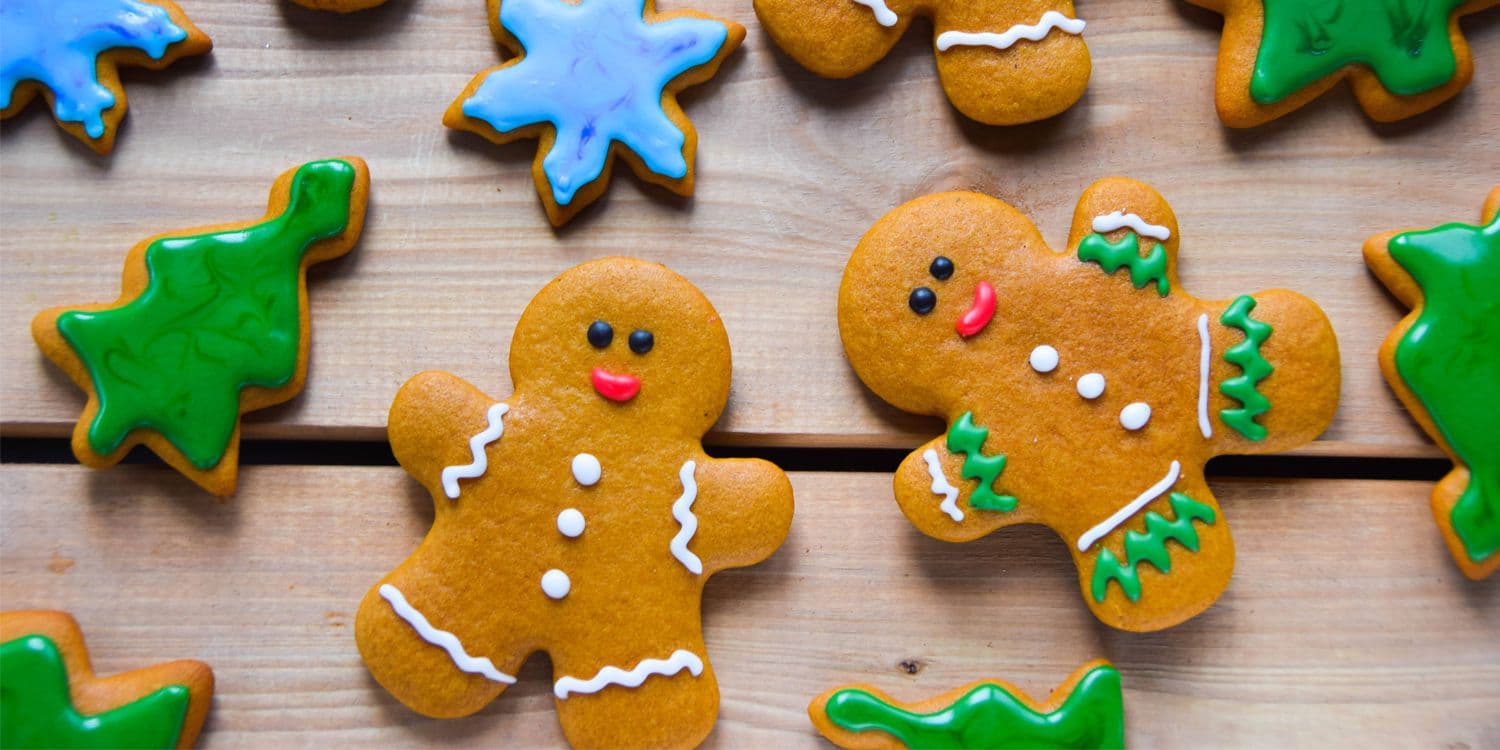 Christmas cookies
14 December 2016



Ingredients
300g honey
450g plain flour
1 egg
90g butter
120g sugar
1/3 tsp baking soda
1/3 tbsp mixed spice
1 egg white
200g icing sugar
food culouring (optional)
Method
In a saucepan heat the honey until just started simmering, but do not boil it. Add mixed spice.
In a skillet melt the sugar and cook it until the colour starts changing. Then add about 90ml of water and boil the syrup until all the water is evaporated. The consistency should be similar to liquid caramel.
Pour the syrup into the saucepan with a honey mixture, add a half of a flour and mix well. Add butter, let it melt in there and mix.
Let the dough cool a bit and beat in an egg.
Mix baking soda with a few drops of water and add it to the dough along with the rest of the flour.
Mix the dough until it stops being sticky. Add a bit of extra flour if needed, but not too much.
Form the ball, wrap it in a cling film and put in a fridge for a minimum of 2 hours (the more the better, ideally leave it for 24 hours). Then the dough will be more elastic.
Roll out the chilled dough to a thickness of about 5mm, and cut out desired shapes.
Transfer cookies to a lined baking tray and cook at 180C for 7-10 minutes. Let them cool before decorating.
For the icing mix an egg white with icing sugar and add a few drops of food colouring.
Let the icing dry on cookies for at least 2 hours.
What is a holiday without Christmas cookies? A boring holiday!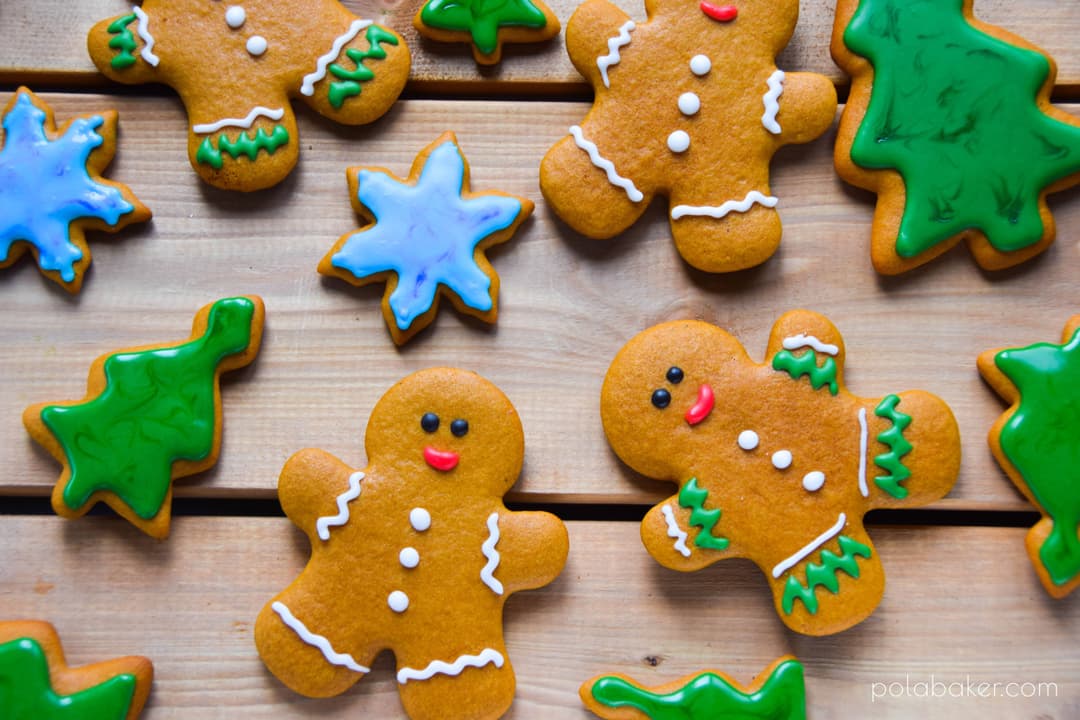 It's so much fun to make these cookies! You can choose any shape you want, you can decorate them as you like, and you can do so many things with them after. Eat them by yourself with a cup of hot cocoa, leave one or two with a glass of milk for Santa, hang them on a Christmas tree (cut the holes for the string with a straw before baking), make a cookie garland to decorate the room, or pack them in a clear cellophane bag, tie with a pretty ribbon and give them to your loved ones as a nice homemade souvenir. The possibilities are almost endless!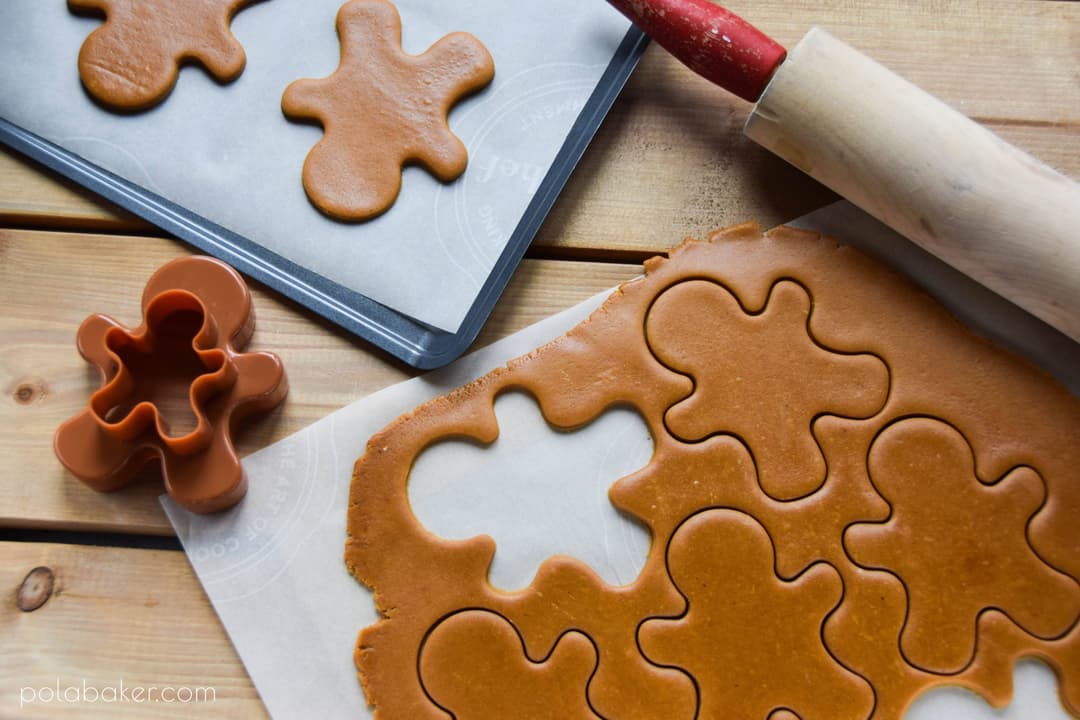 One great thing about decorating your home with cookies, and I absolutely love this about it, is the smell! You don't need to buy cookie flavoured candles or air fresheners to make your home smell like Christmas. Your delicious homemade cookies will do it for you!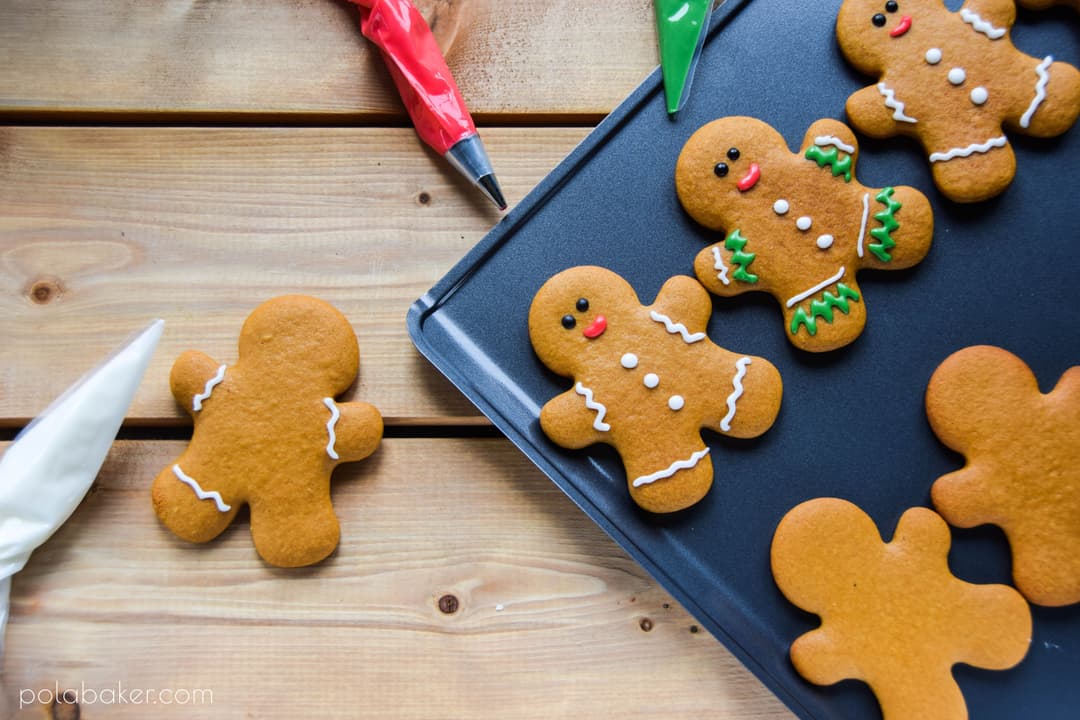 By the way, you can save some cookies to decorate other desserts. For example, and I'm telling you a secret now, on Christmas Eve I will post a recipe for a cake that you can decorate with these Christmas cookies.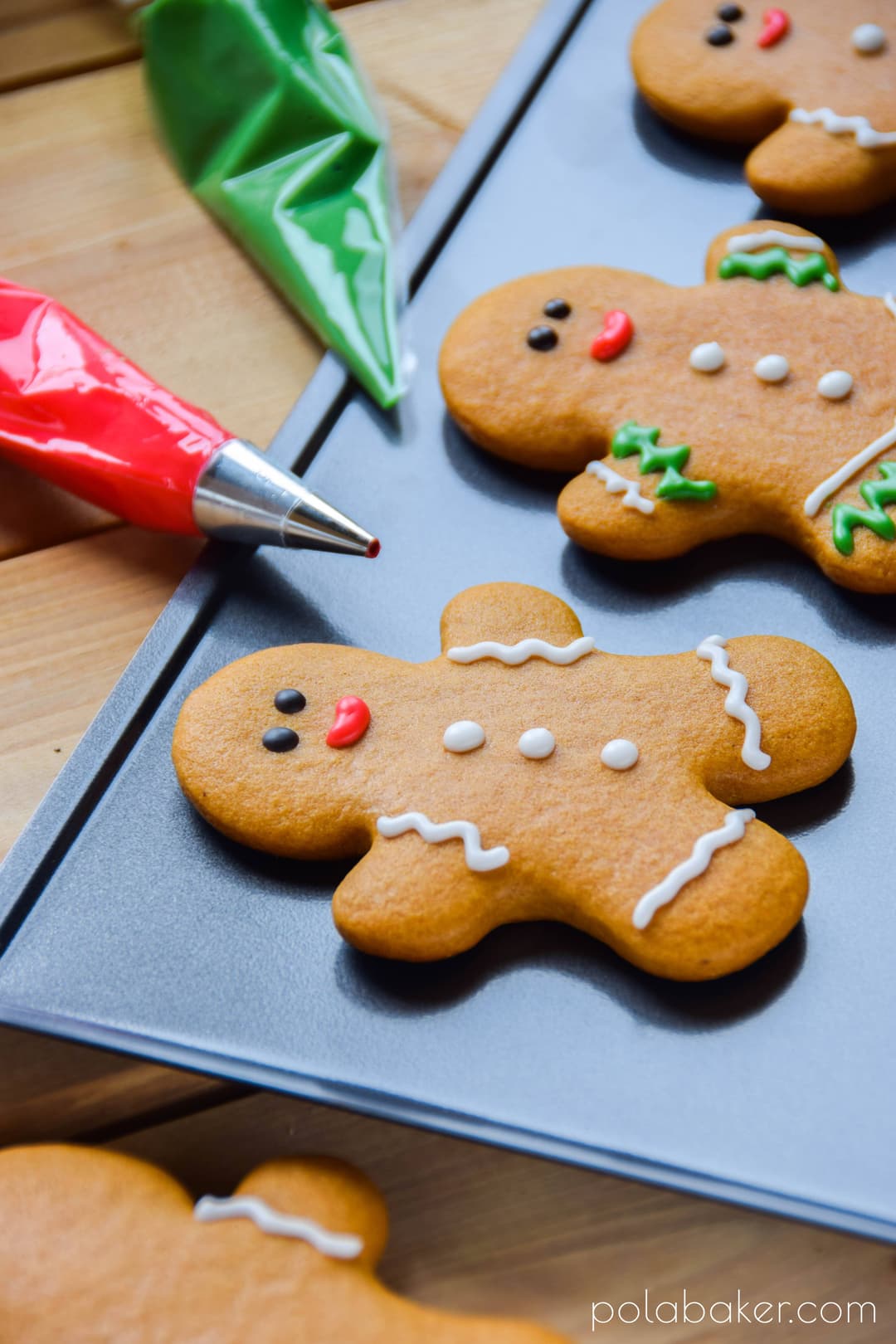 Save this for later