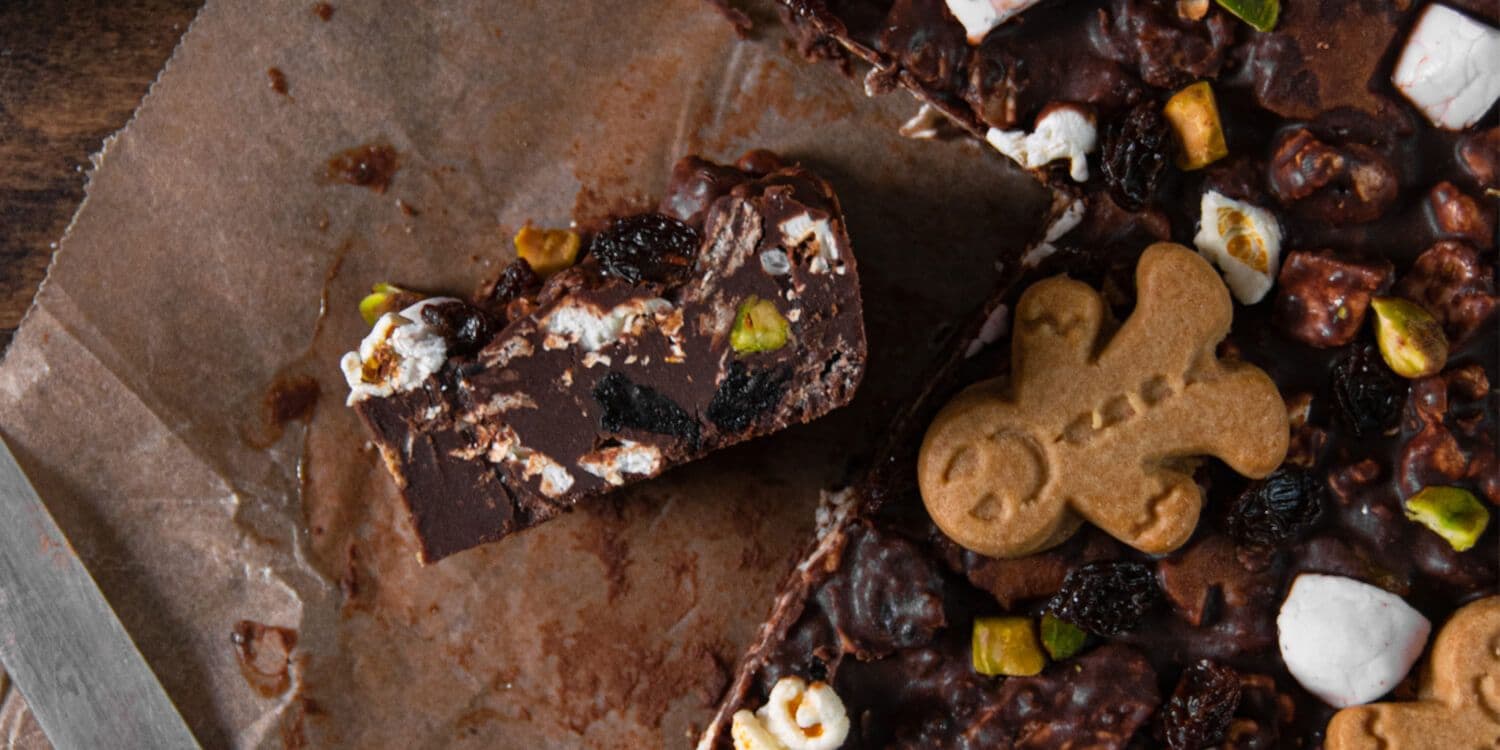 Christmas rocky road
6 December 2020



Ingredients
150g dark chocolate
150g milk chocolate
130g butter
60g liquid honey
30g dried cranberries
30g raisins
30g dried cherries
30g mini marshmallows
50g gingerbread cookies, crushed
50g chocolate cookies, crushed
50g wafers
30g pistachio nuts
30g salted popcorn
Method
In a large bowl mix together both chocolates, butter, and honey. Place the bowl over a water bath and let it melt, stirring occasionally, until smooth. Remove from the bath and let it cool a bit.
Line 9×9 baking pan with parchment and set aside.
Add dried fruit, nuts, crushed cookies, wafers, popcorn and mini marshmallows to the bowl and mix well until everything is coated in chocolate. Transfer the mixture to the pan and spread it out to the corners. Chill in the fridge for at least 2 hours. Then cut it into squares and enjoy!
DAY 6.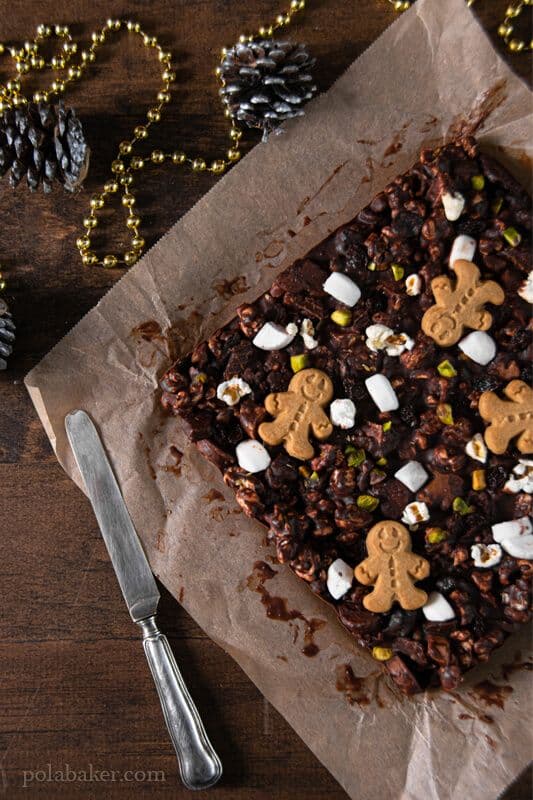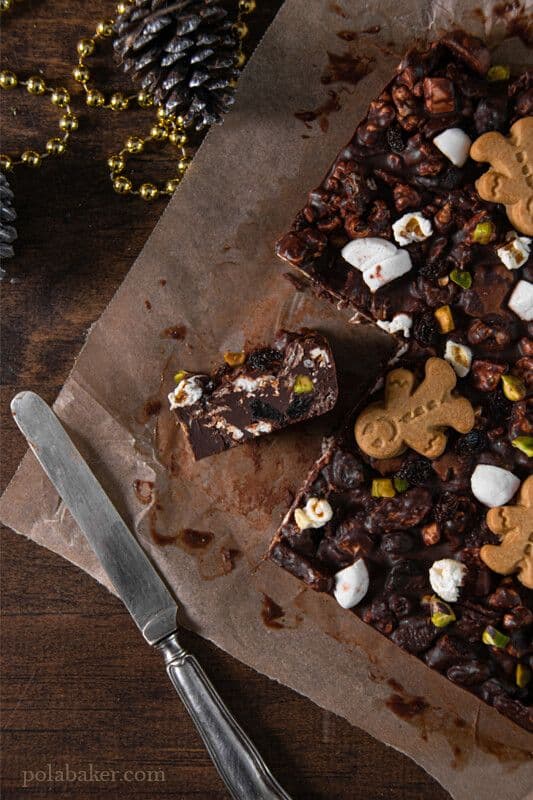 Save this for later