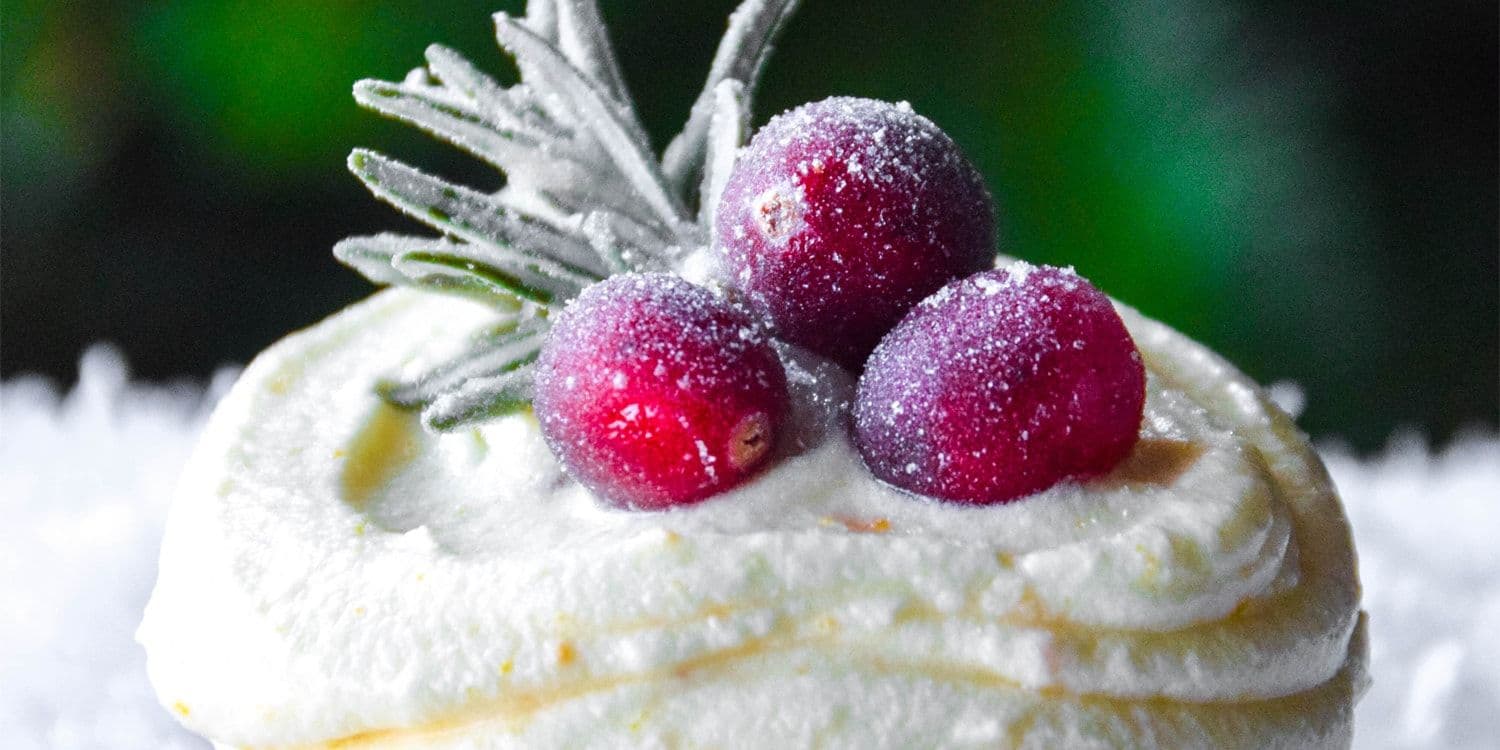 Cranberry cupcakes
7 December 2017



Ingredients
Cupcakes:
200g flour
2 tsp baking powder
1/2 tsp salt
1/2 tsp ground cinnamon
1/2 tsp cardamom
1 tsp ground ginger
2 eggs
100g sugar
100ml oil
120ml milk
1 cup fresh or frozen cranberries
Frosting:
60g butter, softened
60g cream cheese, at room temperature
120g icing sugar
2 tbsp fresh orange juice
1 tbsp orange zest
Decoration:
Frosted cranberries and rosemary
Method
Preheat the oven to 180C. Line muffin tin with paper cases.
In one bowl sift together flour, baking powder, salt, and spices.
In another bowl beat together eggs with sugar and oil. Gradually add dry mix in there, alternating with milk. Mix until smooth consistency. Add cranberries.
Spoon the batter into paper cases, filling them until 2/3. Bake for 15 minutes until wooden pick inserted in the middle comes out clean. Let them cool on a wire rack.
For the frosting, beat butter with icing sugar for 3-4 minutes until pale and fluffy. Add cream cheese and beat again. Add orange zest and juice and mix until everything is incorporated. Put cream in the fridge for 30 minutes.
Spread or pipe cream on top of each cupcake and decorate with frosted cranberries and rosemary.
Day 7.
Fluffy spiced cupcakes with tart juicy cranberries under the cloud of not too sweet orange frosting.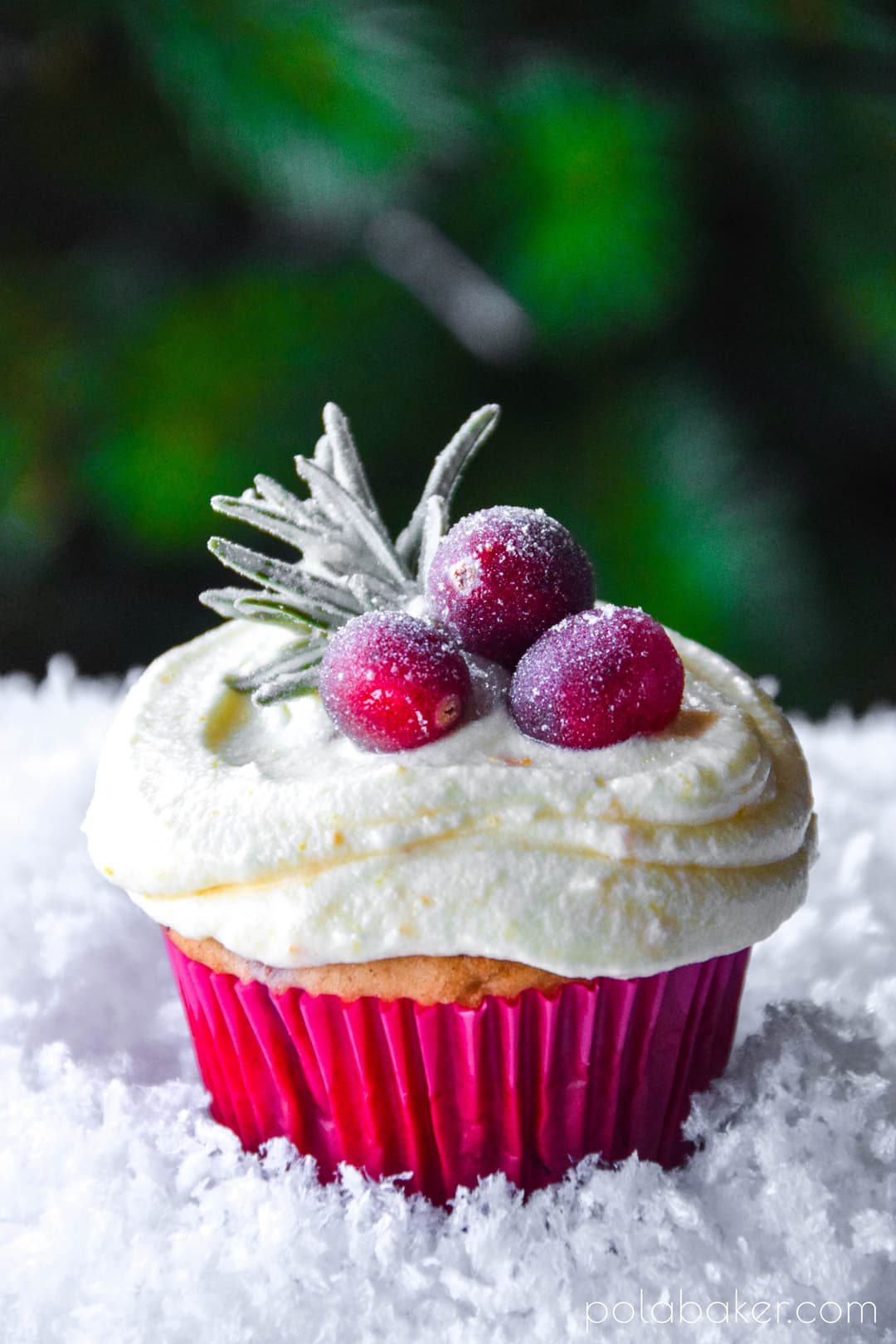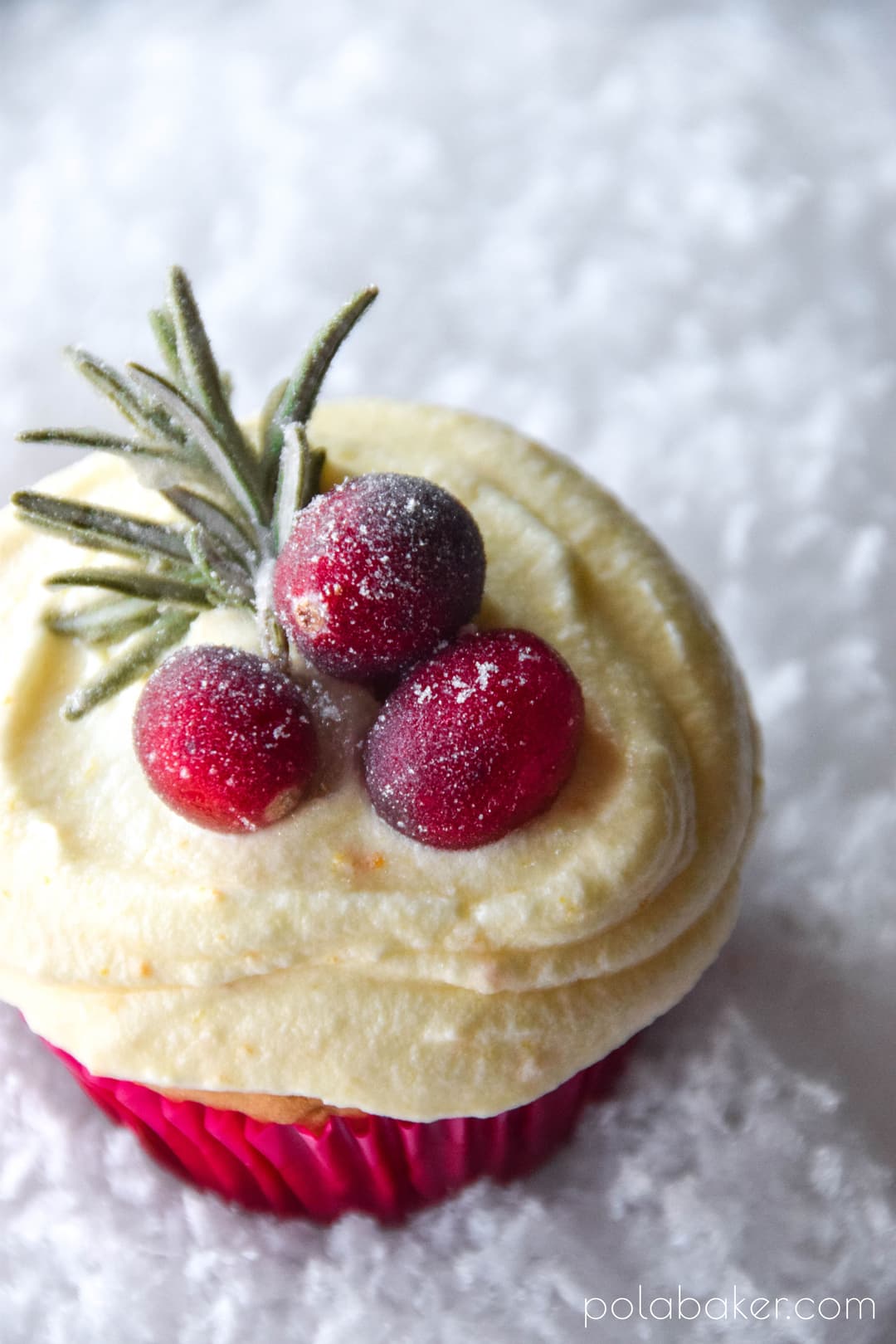 Decorate these cupcakes with frosted cranberries and rosemary sprigs. Find out how to make frosted cranberries (and rosemary).
Save this for later