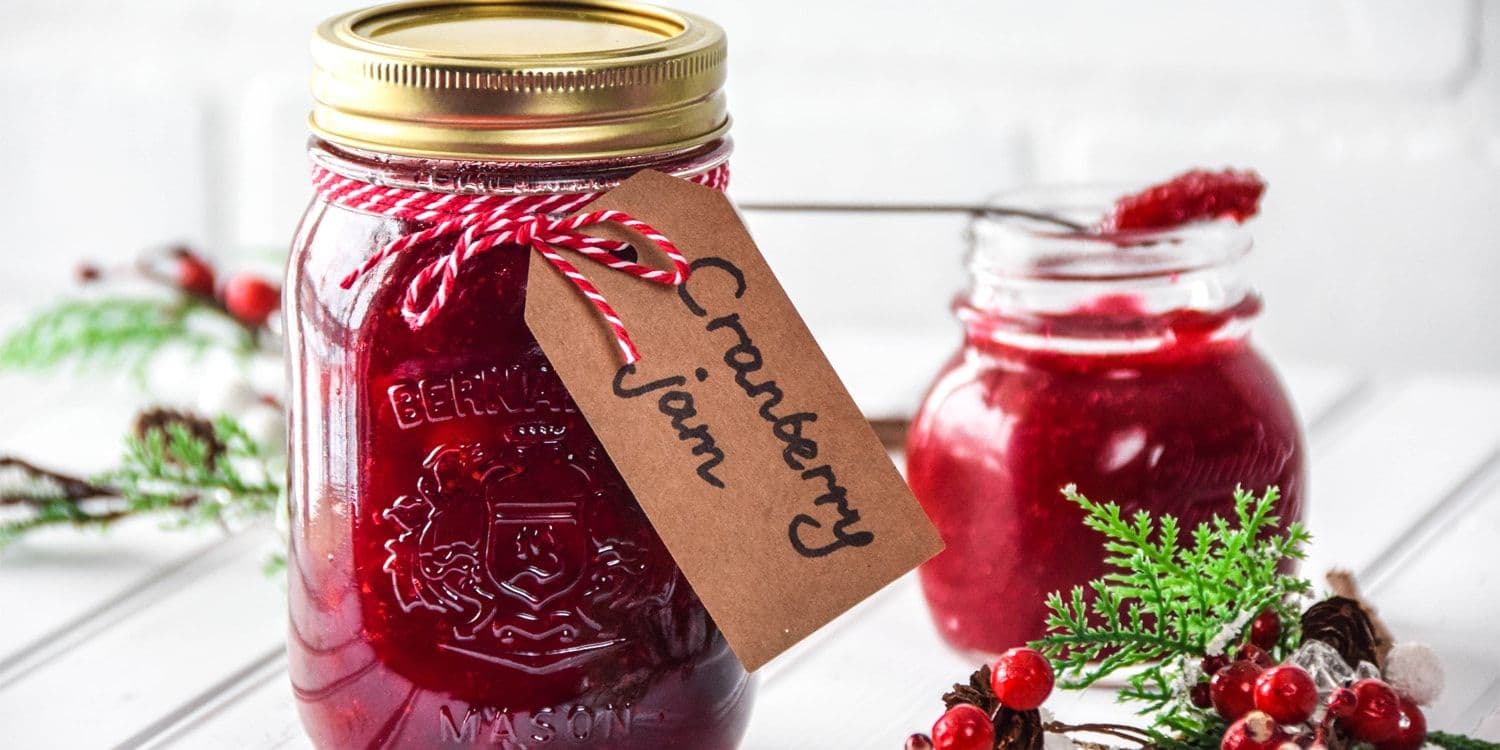 Cranberry jam
12 December 2017



Ingredients
400g fresh or frozen cranberries
200g sugar
juice of 1 orange
240ml water
Method
Mix all the ingredients in a medium saucepan and bring to boil. Cook over a medium heat for 20-25 minutes.
You can push jam through a sieve to remove skin and seeds, or you can just pour it straight into a jar (sterilize the jars if you plan to store the jam for a while). I'd suggest to divide jam in half and make one seedless, and another one with berries. Close the lid and let it cool at room temperature. Keep jam in a fridge.
Day 12.
Today I decided to share with you the easiest and quickest cranberry jam recipe.
I am not too much into preserving stuff, but I use different jams and jellies in my recipes once in a while. And most of the times I choose to make a particular jam at home rather than to buy one in a store. Also, sometimes it's hard to find what you're looking for on the supermarket shelves. For example, cranberry jam. You'd think that it shouldn't be a problem to find a cranberry jam between Thanksgiving and Christmas. Apparently, it IS a problem. I've checked four different grocery stores in my area, and none of them had one! Hence this recipe. 🙂
And why I needed to get cranberry jam so badly, you'll ask? Well, if you're following my Advent Calendar and trying out some of my recipes, you'll need some too! 🙂 Because later on, I will share with you some of the recipes with cranberry jam. 😉
Plus, it can make a nice gift for someone!
This recipe is for one 500ml jar.
Save this for later