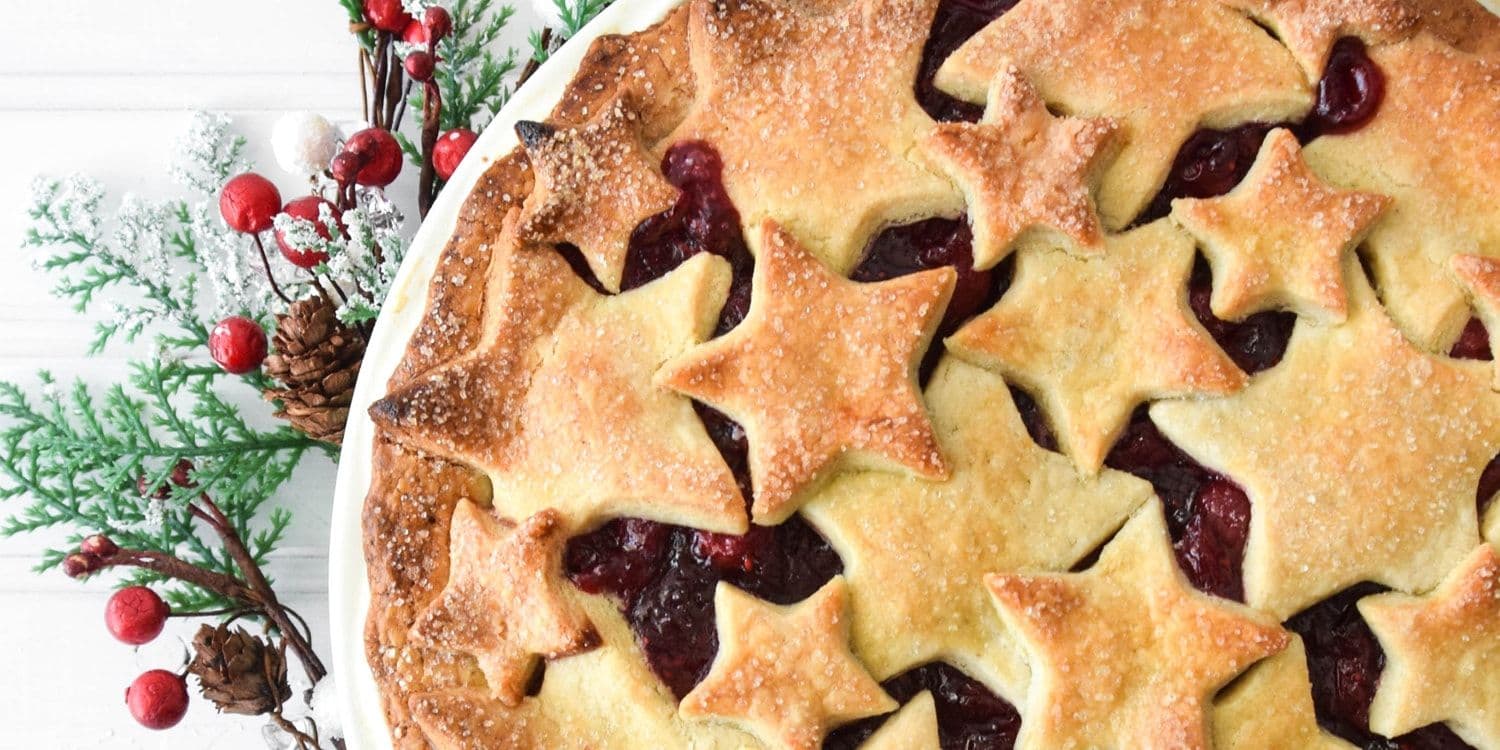 Cranberry pie
11 December 2017



Ingredients
550g fresh or frozen cranberries
150g sugar
60ml red wine
zest of 1 orange
1 tsp mixed spice
2 tbsp cornstarch
2 tbsp butter
1 egg to brush the top
1 tbsp sugar to sprinkle
Method
Make two portions of sweet pastry dough. Put the dough in a plastic wrap and refrigerate until ready to use.
In a large saucepan mix together cranberries, sugar, wine, zest, and mixed spice. Cook over a medium heat until berries release their juices. Bring it to boil.
Mix cornstarch with 2-3 tbsp of cold water and add to the cranberry filling. Mix thoroughly and let it boil for 1 minute. Let the filling cool down.
Preheat the oven to 180C.
Roll out the first disc of pie crust and line a 20-23cm pie dish with it. Trim the edges.
Roll out the second disc of pie crust and cut out the design (you can use cookie cutters, or you can make stripes with a knife).
Fill the pie crust with a filling, dot with butter and decorate the top with the rest of the dough.
Whisk the egg with 1 tbsp water and brush the top of the pie with it. Sprinkle with sugar.
Bake for 40-45 minutes until the top is golden brown and the filling is bubbling.
Let it cool before cutting.
DAY 11.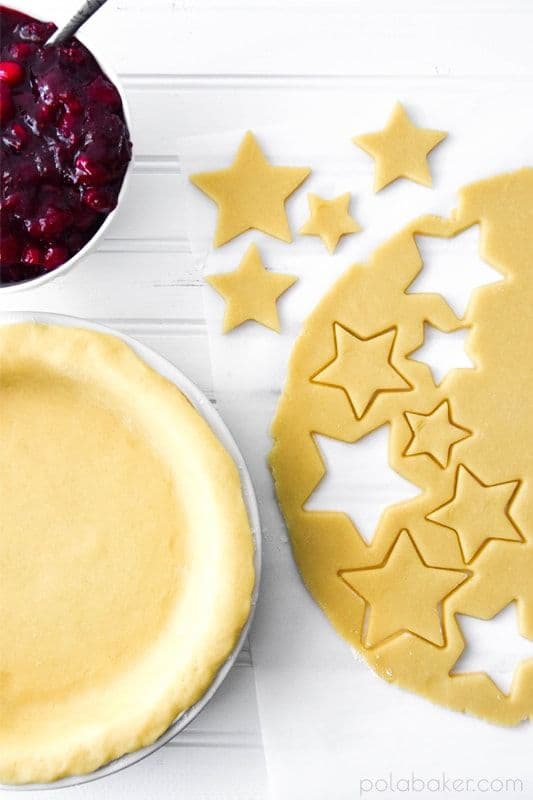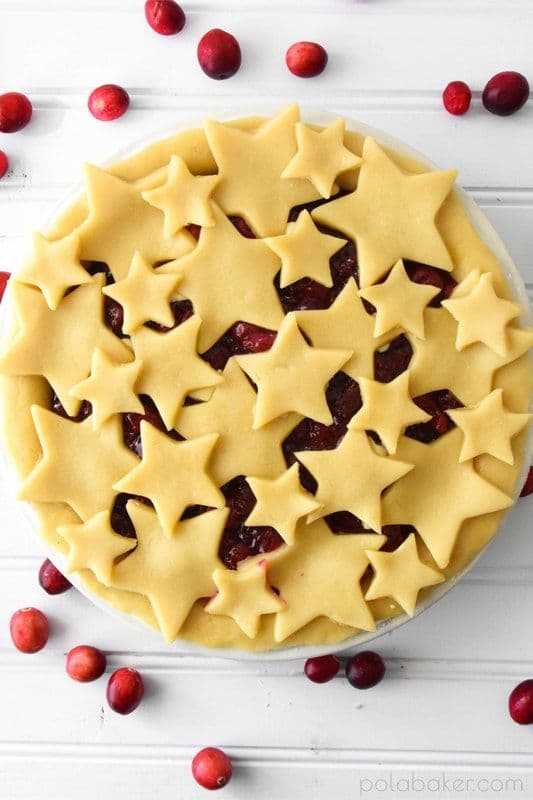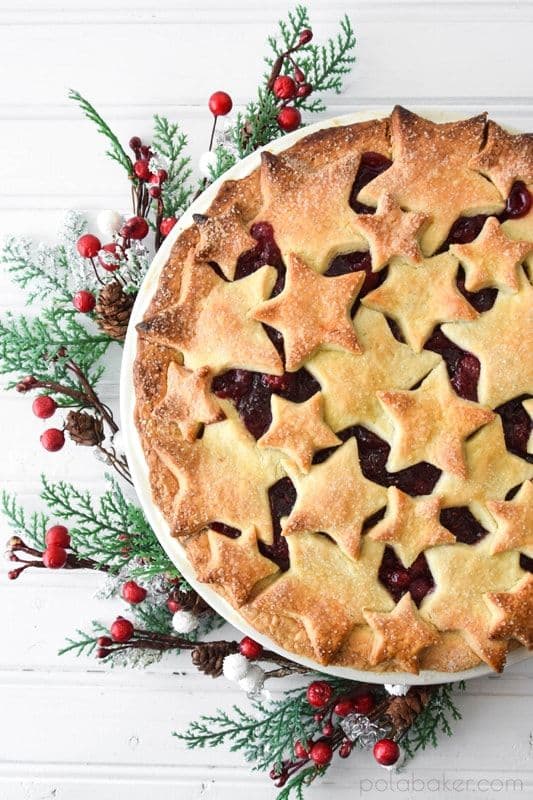 Save this for later