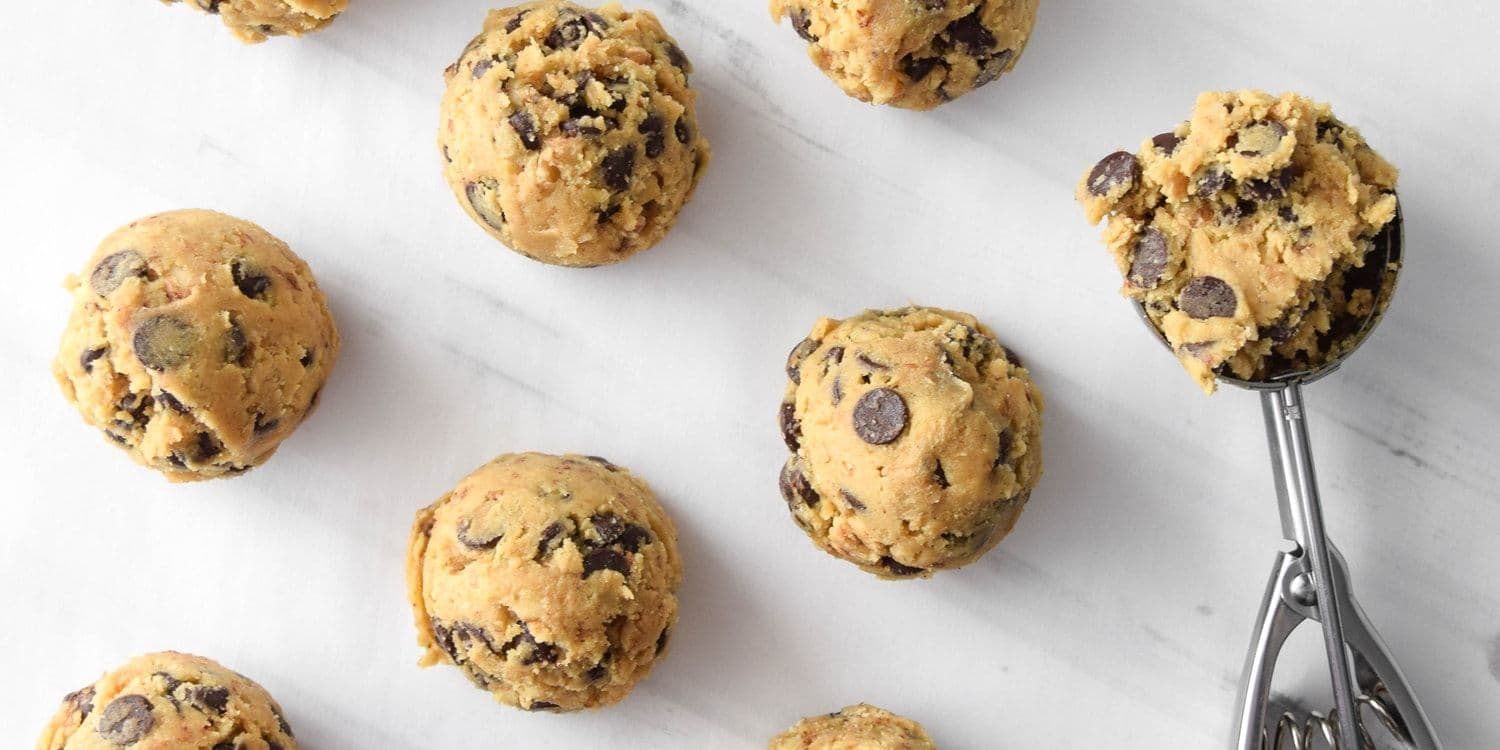 DoubleTree chocolate chip cookies
11 January 2018



Ingredients
50g oat flour (store bought or 50g oats, grind)
300g flour
1 1/2 tsp baking soda
1 tsp salt
1/4 tsp cinnamon
230g butter, softened
150g brown sugar
150g sugar
1 1/2 tsp vanilla extract
1/2 tsp lemon juice
2 eggs
525g chocolate chips (3 cups)
200g chopped walnuts (about 1 1/2 cups)
Method
In a bowl mix oat flour with flour, baking soda, salt, and cinnamon.
In another bowl cream together butter with sugar and brown sugar. Add vanilla extract, lemon juice and eggs. Mix until combined.
Gradually add flour mixture and mix until the dough forms. Add chocolate chips and walnuts and mix until everything is incorporated. For the best results chill the dough overnight in the fridge. But this is not necessary.
Preheat the oven to 175C. Line baking tray with a parchment.
Scoop the dough onto the tray about 5cm apart. Bake cookies for 16-18 minutes until lightly brown and still soft in the middle.
Best served warm. When cool, store them in an airtight container to keep them soft.
There are thousands of different chocolate chip cookies out there. Grocery stores, bakeries, they all have them, but each and every brand's and bakery's cookies taste different. And it may take some time to find your favourite. I found mine in an absolutely unexpected place – a hotel.
Doing my research for this recipe I discovered that a lot of people fell in love with the same cookie I did. For some of you, it may be no surprise, for others it may be shocking, but the best chocolate cookie in the world is made by DoubleTree by Hilton! Hotel! That is definitely not in the top ten places you'll go looking for a delicious cookie.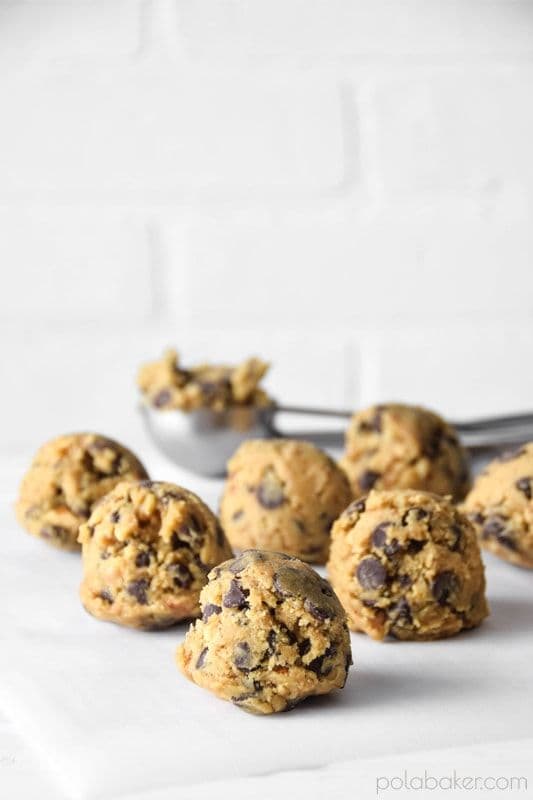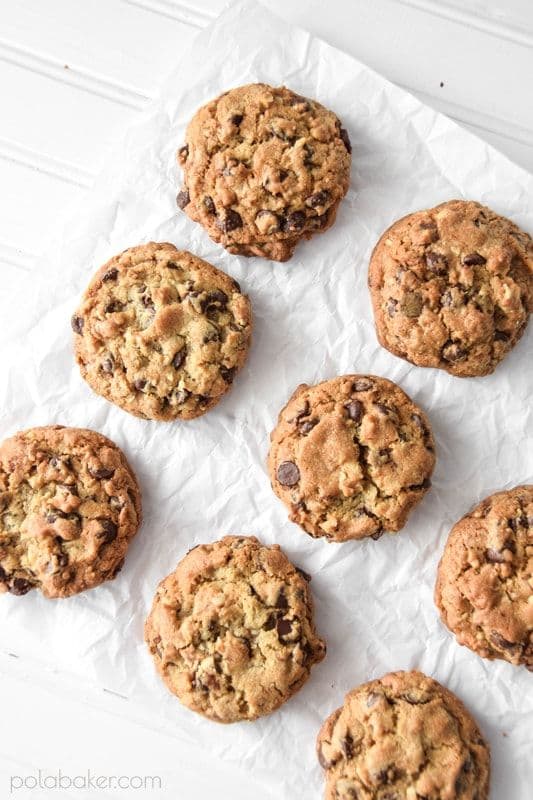 My love story happened in May 2016, when I visited Amsterdam, Netherlands. I was staying at DoubleTree hotel for the first time. While I was checking in, the hotel manager offered me a complimentary cookie. I thought she'd give me a small plastic wrapped shortbread or something. But no! She pulled out the top drawer and took out freshly baked still warm cookie in an individual branded paper bag. The smell was incredible. And the taste… oh my! When I went to my room, I made myself a cup of coffee and took the first bite. That was indeed the love from the first bite. Later on, I've been told that you can purchase the whole tin of these cookies. And that the DoubleTree by Hilton, this whole hotel chain, is actually quite famous for their cookies. You can read more about it on the website, dedicated to The Cookie.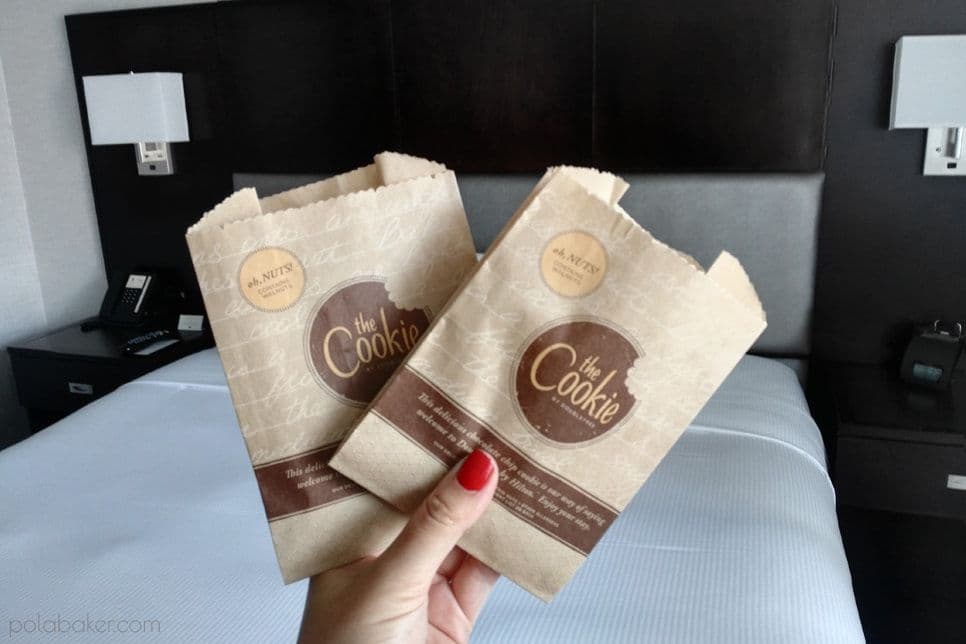 DoubleTree by Hilton, Toronto 2017
After leaving Amsterdam, and this hotel with amazing cookies, I couldn't rest until I had an opportunity to eat these cookies whenever I want. It wasn't a problem when I travelled somewhere. But to stay at the hotel only for a cookie can be quite expensive. I needed the recipe. I started my research on the internet. And as I mentioned earlier, a lot of people were looking for the same thing. Of course, you will never find the exact recipe (it's a big secret), and I respect that. The closest thing I could find was the recipe that I'm sharing with you today. The author of the post, that I took the recipe from, claims that their mother worked at one of the hotels, hence the recipe is genuine. I don't know if that's true but all I can say is that that's one great recipe! So thanks to that one person, who shared it with the world.
And now I'm sharing it with you, and if you've never tried it before, be prepared to fall in love. 😀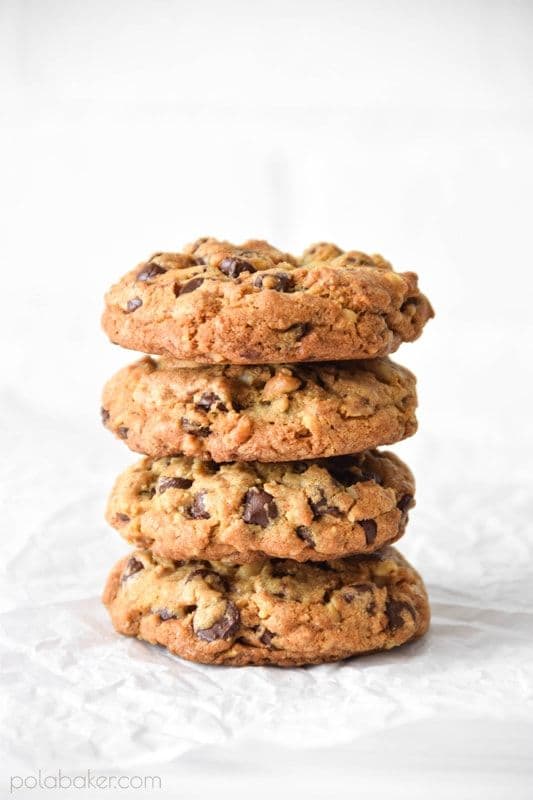 I am really curious if you already have a special relationship with DoubleTree cookies, or you're just about to try them for the first time. Let me know in the comments below. I'd be happy to hear from you!:)
Save this for later