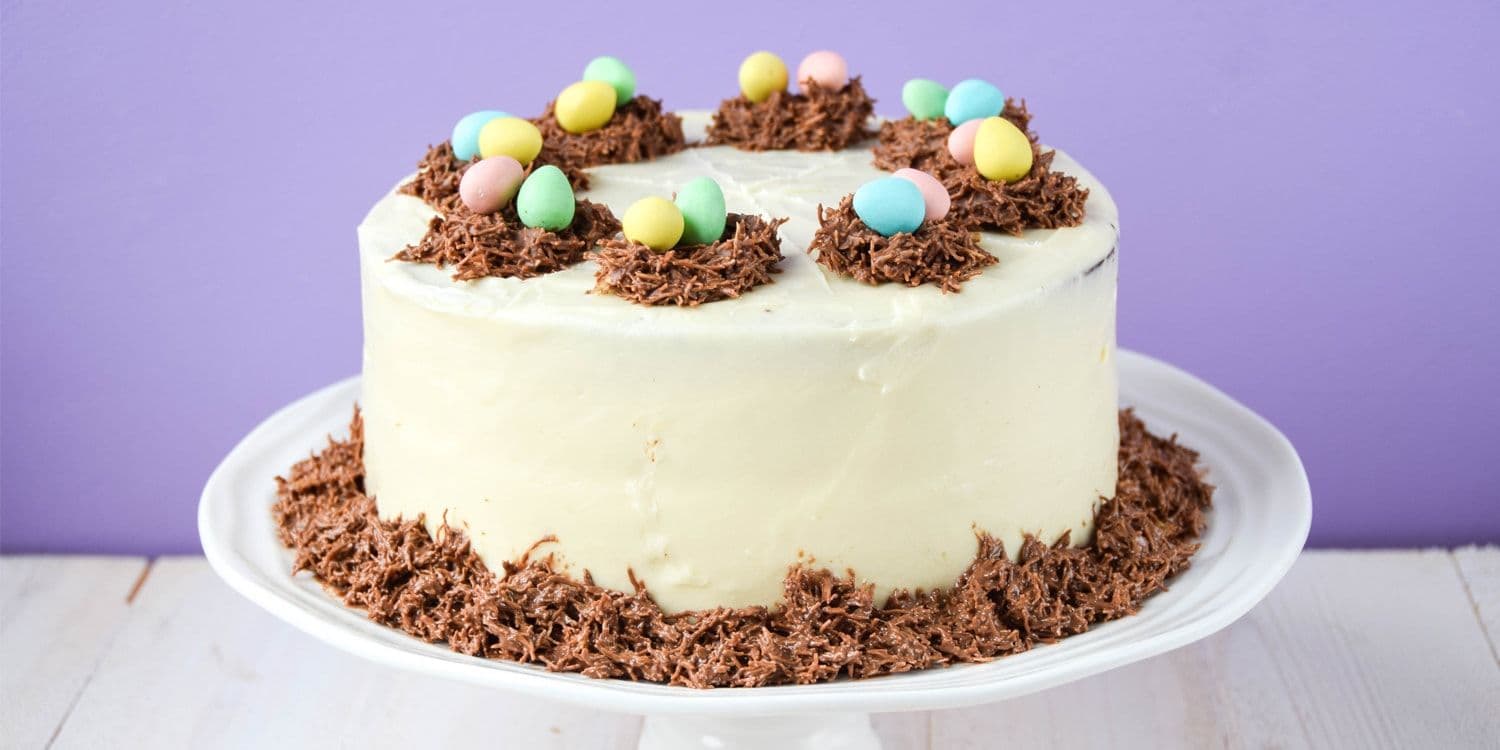 Easter white chocolate carrot cake
5 April 2017



Ingredients
Layers:
250g plain flour
300g sugar
100g brown sugar
2 tsp baking soda
1 1/2 tsp baking powder
1 tbsp ground cinnamon
1/2 tsp salt
1/2 tsp ground allspice
1/4 tsp ground nutmeg
4 eggs
150ml light olive oil
125g Greek yogurt
1 tsp vanilla extract
250g fresh carrots, peeled and grated
100g pecans, chopped
White chocolate frosting:
225g cream cheese, softened
60g butter, softened
170g white chocolate
1 tsp vanilla
250g icing sugar
Decorations:
200g milk chocolate
70g shredded wheat
Mini chocolate eggs
Method
Preheat the oven to 170C. Grease two 20cm round pans and line bottoms with a baking paper. If you have only one round pan, just use it twice.
In a large bowl mix eggs with oil, yogurt, and vanilla extract.
In a separate bowl mix all the dry ingredients, except nuts. Add them gradually to the egg mixture, whisking constantly.
When the batter is smooth, add carrots and pecans and mix with a spatula until evenly distributed in the batter.
Divide batter evenly between two pans and bake for 40-45 minutes until golden brown and inserted wooden stick comes out clean.
Cool baked layers on a rack.
For the frosting melt chocolate over a water bath. Let it cool to the room temperature. Meanwhile, beat butter for about 5 minutes until pale and fluffy. Add cream cheese and vanilla extract and mix until smooth consistency.
When chocolate is cool enough, fold it into the cream, then add sifted icing sugar and mix until everything is incorporated.
Chill cream in a refrigerator until it is firm enough to frost a cake.
For the decorations melt milk chocolate over a water bath. Crush shredded wheat and mix with melted chocolate. Spoon mixture on a baking paper and put mini eggs on top to create nests. Make 8 nests and reserve the rest of chocolate mixture to decorate the bottom of the cake.
Frost the cake and decorate it with nests.
When it comes to Easter, the first thing that comes to my mind is a traditional Russian Easter bread – Kulich. I will definitely share with you some of my favourite recipes of it, but this year I went for something easier and no-yeast. Like this carrot cake with white chocolate frosting and milk chocolate nests.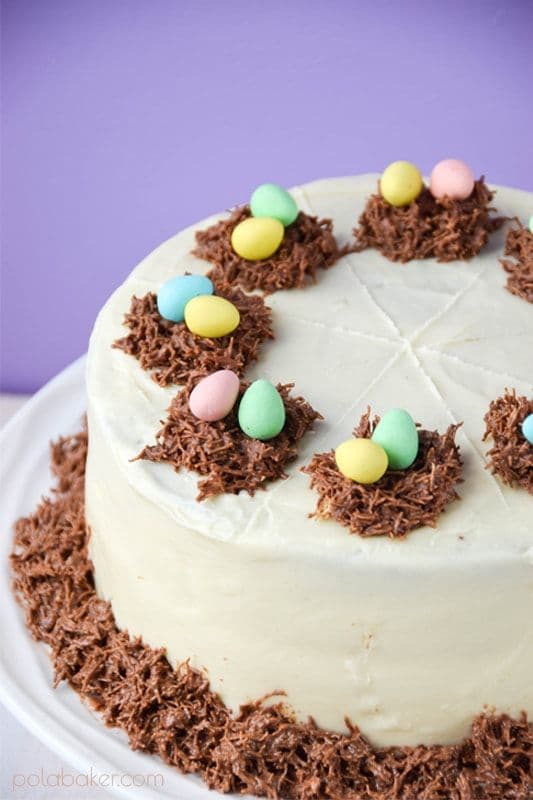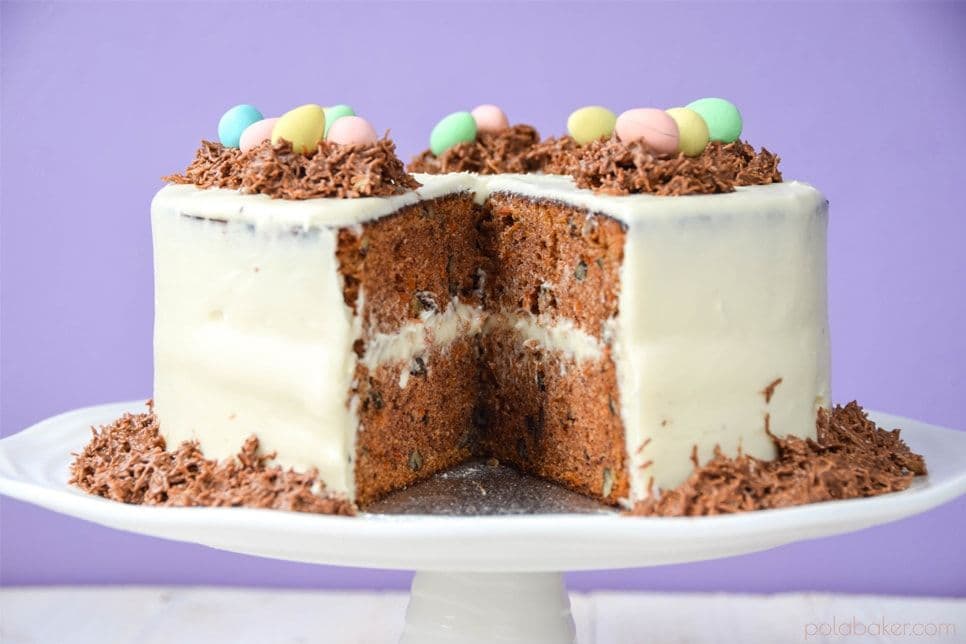 Save this for later