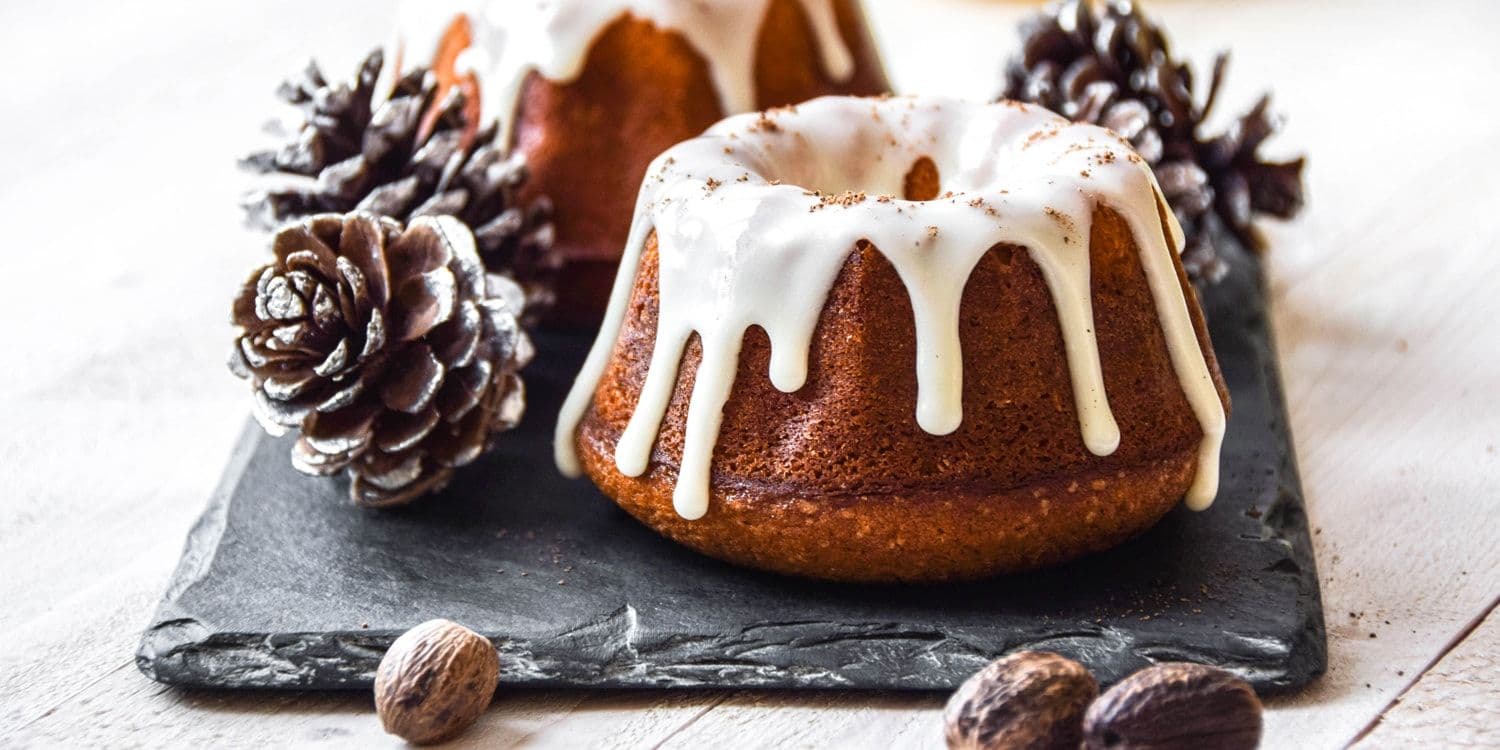 Eggnog bundt cake
20 December 2016



Ingredients
Batter:
190g plain flour
1 tsp baking powder
1/4 tsp salt
1/2 tsp mixed spice
225g sugar
225g butter, softened
2 eggs
1 tsp vanilla extract
180ml eggnog
Glaze:
125g powdered sugar
1-2 tbsp eggnog
Method
Preheat the oven to 180C. Grease one large bundt cake pan or four small ones with a non-stick spray.
In a bowl mix together all the dry ingredients, then add softened butter and mix until crumbly.
In a separate bowl combine together eggs, vanilla extract, and eggnog.
Add the egg mixture to the flour mixture gradually while mixing on a medium speed. When everything is added, mix on a high speed for a couple of seconds until light and fluffy.
Spoon the mixture into the bundt cake pan, or divide between four small ones, and bake for 50-55 minutes for the big one, or 40-45 minutes for small ones.
For the glaze mix powdered sugar with eggnog and pour over the tops of cooled bundt cakes. Sprinkle with a pinch of grated nutmeg.
For those of you who are not a big fan of eggnog, for those who love eggnog but have too many left, and for those who love eggnog so much that it's not enough to just drink it, – here is the recipe for eggnog bundt cake with eggnog glaze.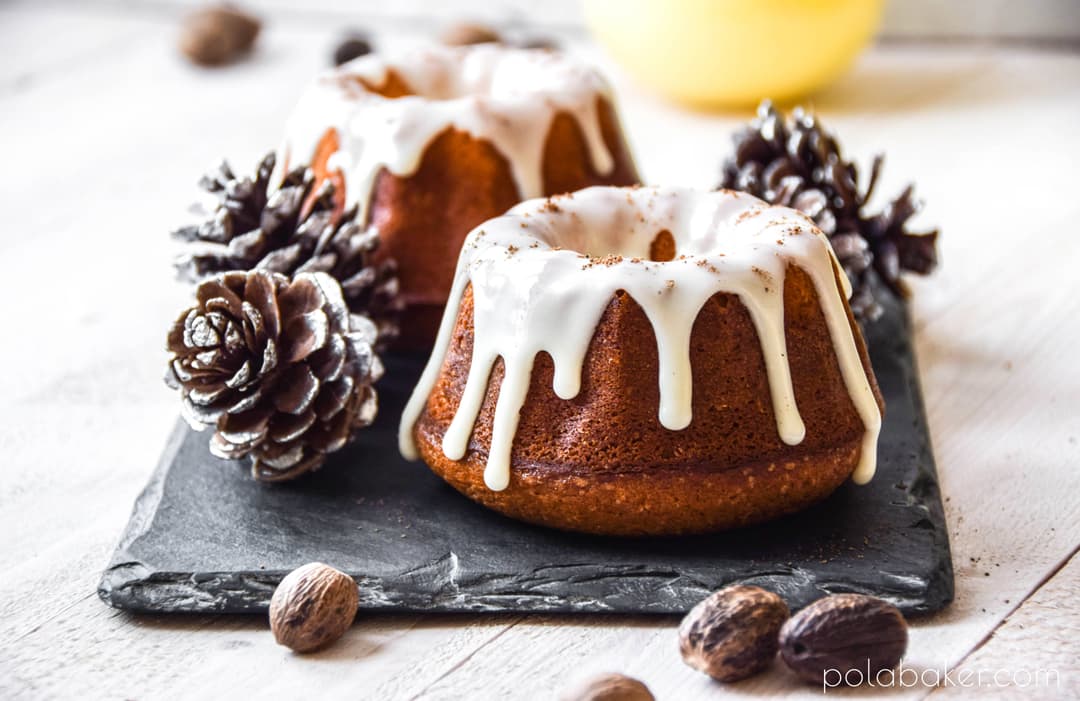 Save this for later