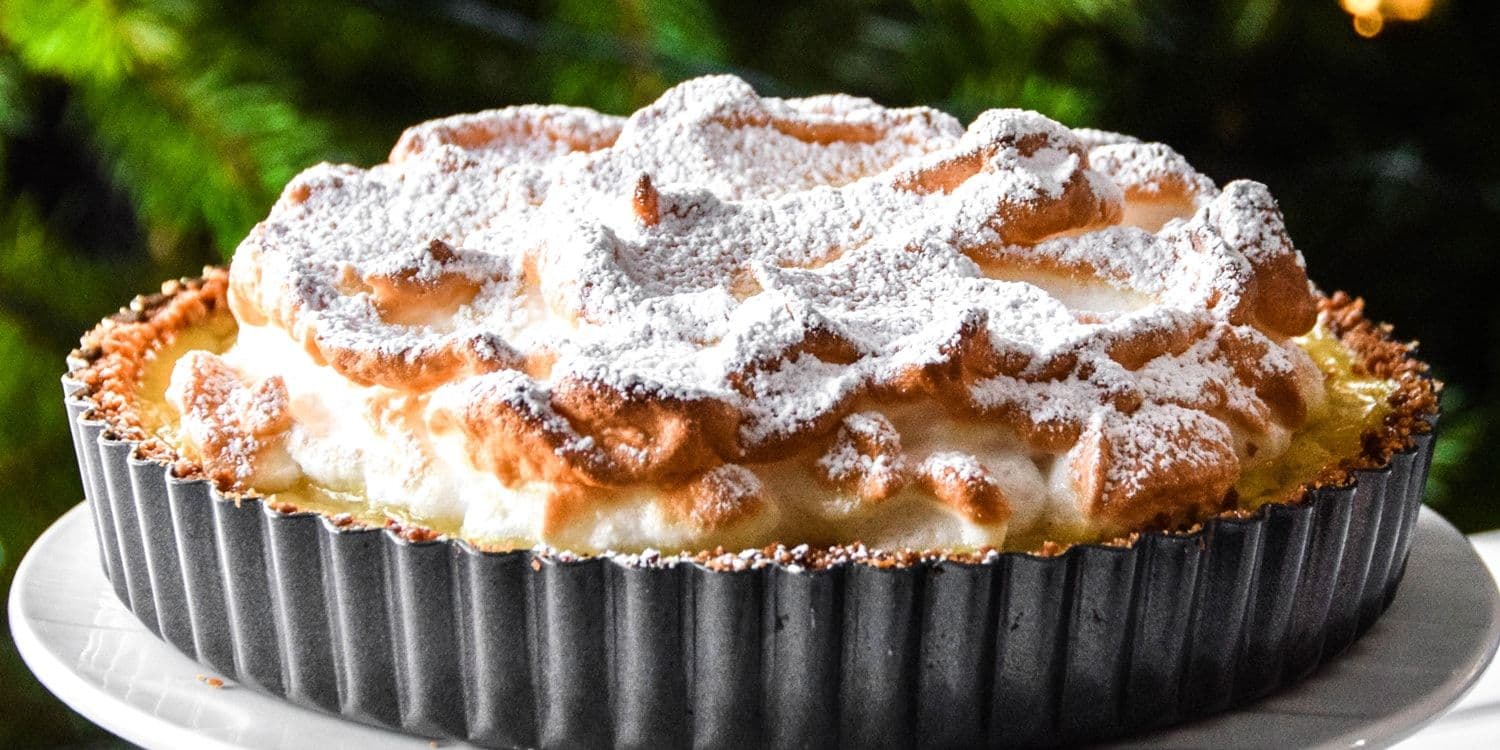 Eggnog cream pie
14 December 2017



Ingredients
Cookie crumb crust:
200g speculaas cookies (or any other Christmas cookies)
80g butter, melted
Eggnog filling:
4 eggs, separated
100g sugar
20g cornstarch
30ml rum
1/2 tsp ground nutmeg
350ml milk
250ml eggnog
1 vanilla bean (or 1 tsp vanilla extract)
30g butter, softened
30g icing sugar
Method
Preheat the oven to 180C.
Crush cookies to make fine crumbs. Mix with melted butter and press into 23cm loose bottom pan. Bake for 10 minutes. Do not turn off the oven.
In a bowl whisk egg yolks with half a sugar, cornstarch, nutmeg, and rum.
In a saucepan mix together milk, eggnog, the rest of the sugar, and vanilla bean (split in half and scrape out the seeds). Heat the mixture until the steam comes out, but not boiling.
Remove vanilla bean, pour about 3 tbsp into egg mixture and whisk to temper the eggs to prevent coagulation. Then pour the rest of the liquid, give it a quick mix, and pour everything back into the saucepan. Put it back on the stove and cook over medium heat, whisking constantly, until the mixture thickens. Let it boil for a minute and remove from the heat. Add butter and stir. Pour the filling into the crust.
In a dry clean bowl whisk egg whites until foamy. Add sifted icing sugar and whip until the mixture is stiff. Spoon meringue on top of the pie and put it in the oven for 10-15 minutes until the egg whites are slightly brown.
Serve cool.
Day 14.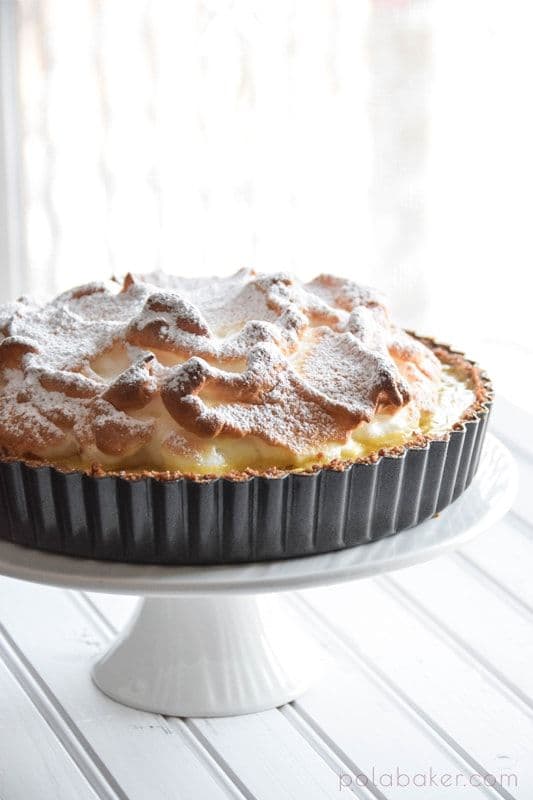 Save this for later