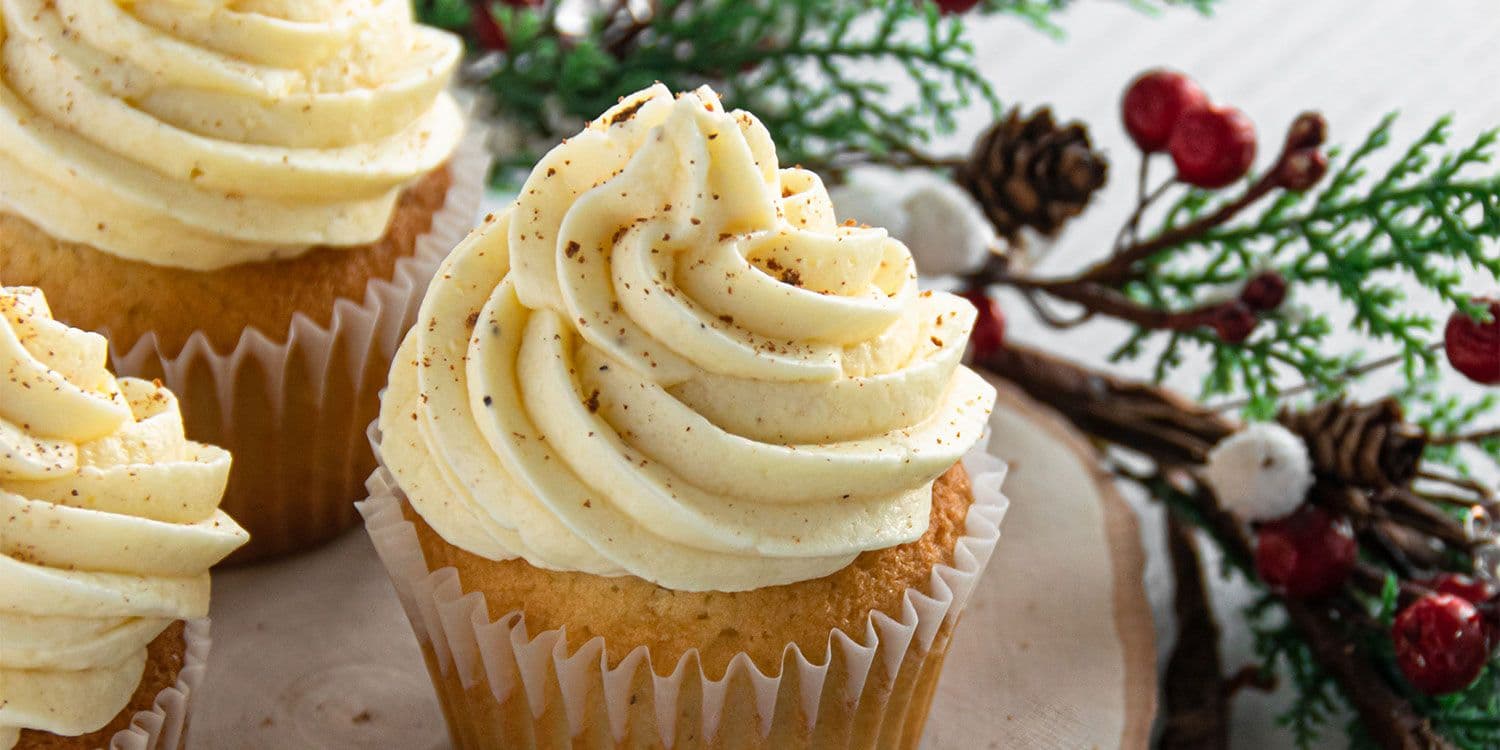 Eggnog cupcakes
11 December 2020



Ingredients
Cupcakes:
115g butter, soft
200g sugar
2 eggs
2 tsp dark rum/bourbon (optional)
240ml eggnog (homemade or store-bought)
250g flour
2 tsp baking powder
a pinch of salt
1/4 tsp grated nutmeg
Frosting:
225g butter, room t
450g icing sugar
190ml eggnog
1 tbsp dark rum/bourbon (optional)
Method
Preheat the oven to 175C. Line muffin tin with cupcake cases.
Beat butter with sugar until light and fluffy. Add eggs one at a time, then add alcohol, if using.
In another bowl mix flour with baking powder, salt, and nutmeg.
Alternate mixing in the flour mixture and the eggnog, mixing just until combined after each addition.
Fill the cupcake cases until 2/3 full. Bake for 18-20 minutes until the wooden pick inserted in the middle comes out clean.
For the frosting, beat butter with sifted icing sugar until smooth, then add eggnog gradually while mixing. Add alcohol if using. Put the frosting in a piping bag fitted with a large star nozzle and pipe on top of each cupcake. Make sure the cupcakes are cooled before frosting them! Sprinkle with freshly grated nutmeg (just a tiny bit, don't put too much).
DAY 11.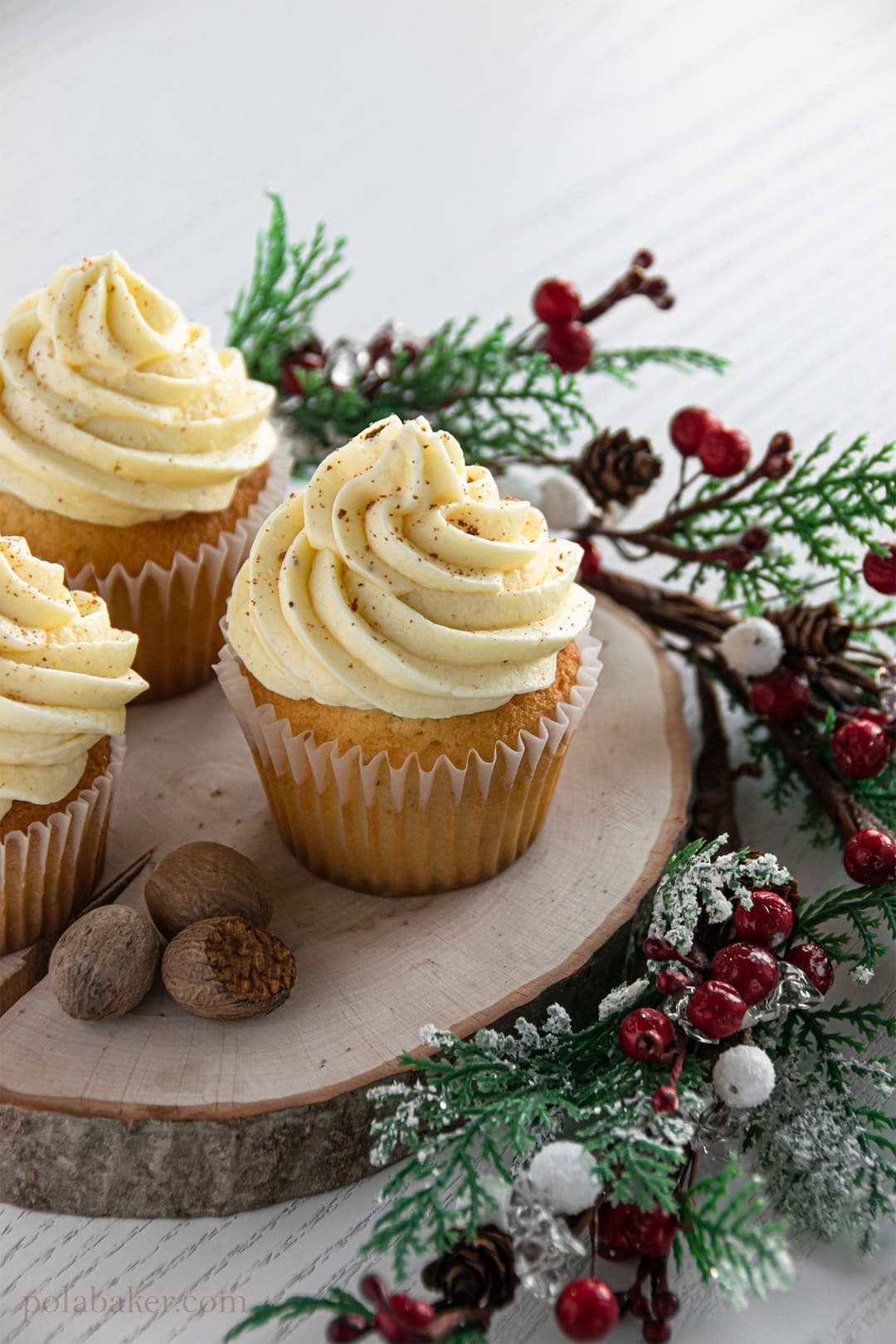 Save this for later