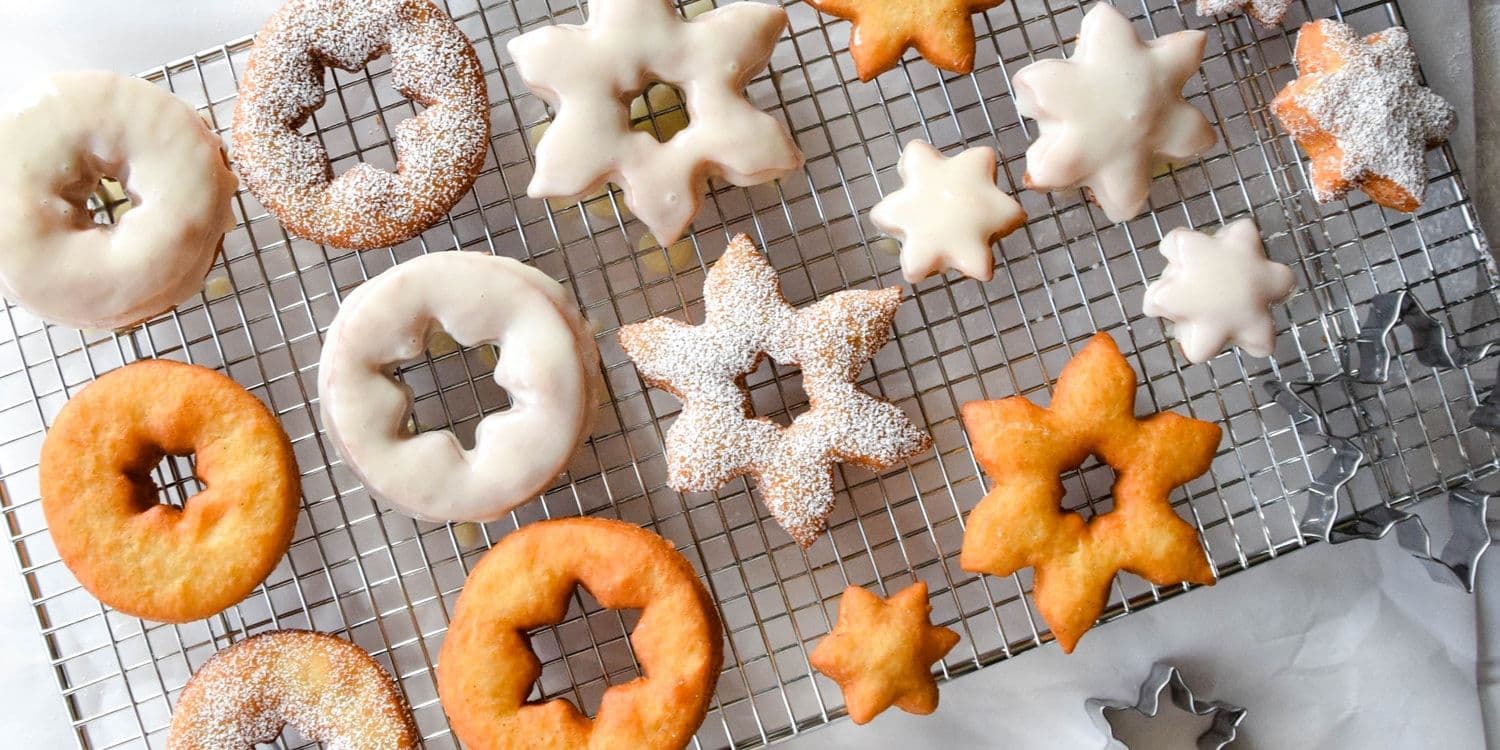 Eggnog doughnuts
9 December 2017



Ingredients
Doughnuts:
500g flour
1 tbsp baking powder
1 tsp salt
1 tsp nutmeg
2 eggs
100g sugar
180ml eggnog
60g butter
500ml vegetable oil for frying
Glaze:
300g icing sugar
2-4 tbsp eggnog
Method
Heat oil in a large heavy saucepan or in a deep fryer to 175C. The use of candy thermometer is highly recommended.
While oil is heating, prepare the dough. Melt butter and let it cool a bit. Mix eggs with sugar until it doubles in size. Add eggnog and butter.
In a separate bowl sift together flour, baking powder, nutmeg, and salt. Gradually add dry ingredients to the egg mixture. Mix until the dough forms.
Transfer the dough to the lightly floured surface and roll it out to about 0.5-1cm thick. Cut out desired shapes.
Carefully add the doughnuts to the oil, few at a time. Be careful with hot oil! When the bottoms are golden brown (in 30 to 60 seconds, depending on the size of a doughnut), flip them with a slotted spoon or fork. Fry on the other side for the same time. Transfer fried doughnuts to the wire rack or a plate lined with kitchen towel.
For the glaze, mix sifted icing sugar with eggnog until smooth. You can adjust consistency by adding more sugar or more eggnog. Dip doughnuts into the glaze and let them set. Or you can just dust them with icing sugar.
Day 9.
I already mentioned last year that I don't really enjoy drinking eggnog. What I do enjoy is baking with it.
This year I decided to go for eggnog doughnuts. To make this recipe really easy, I decided to make cakey doughnuts without the yeast. So there is no need to wait for the dough to rise. Just mix all of the ingredients, roll it out, cut out discs and fry them in oil! By the way, to make these doughnuts look more festive I used my snowflake cookie cutters instead of simple round ones.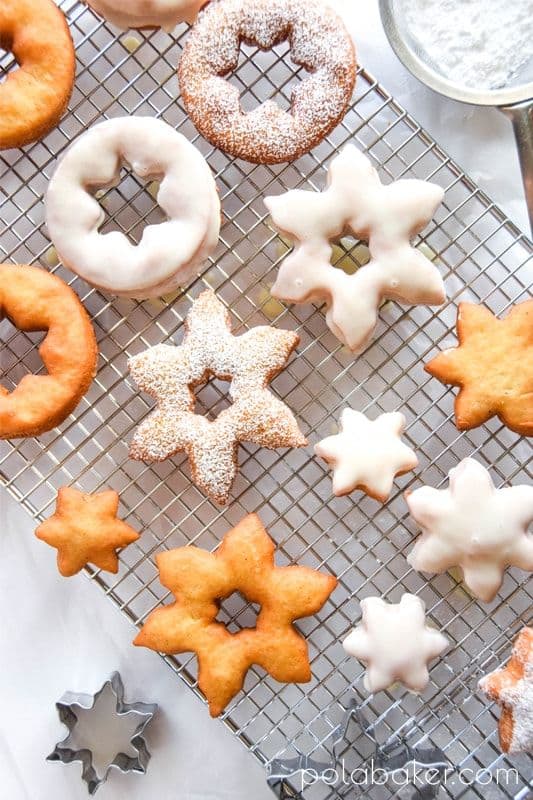 Check out my Eggnog bundt cake recipe from Advent Calendar 2016.
Also, even if you can buy eggnog in basically any grocery store in December, you can make one yourself.
Save this for later