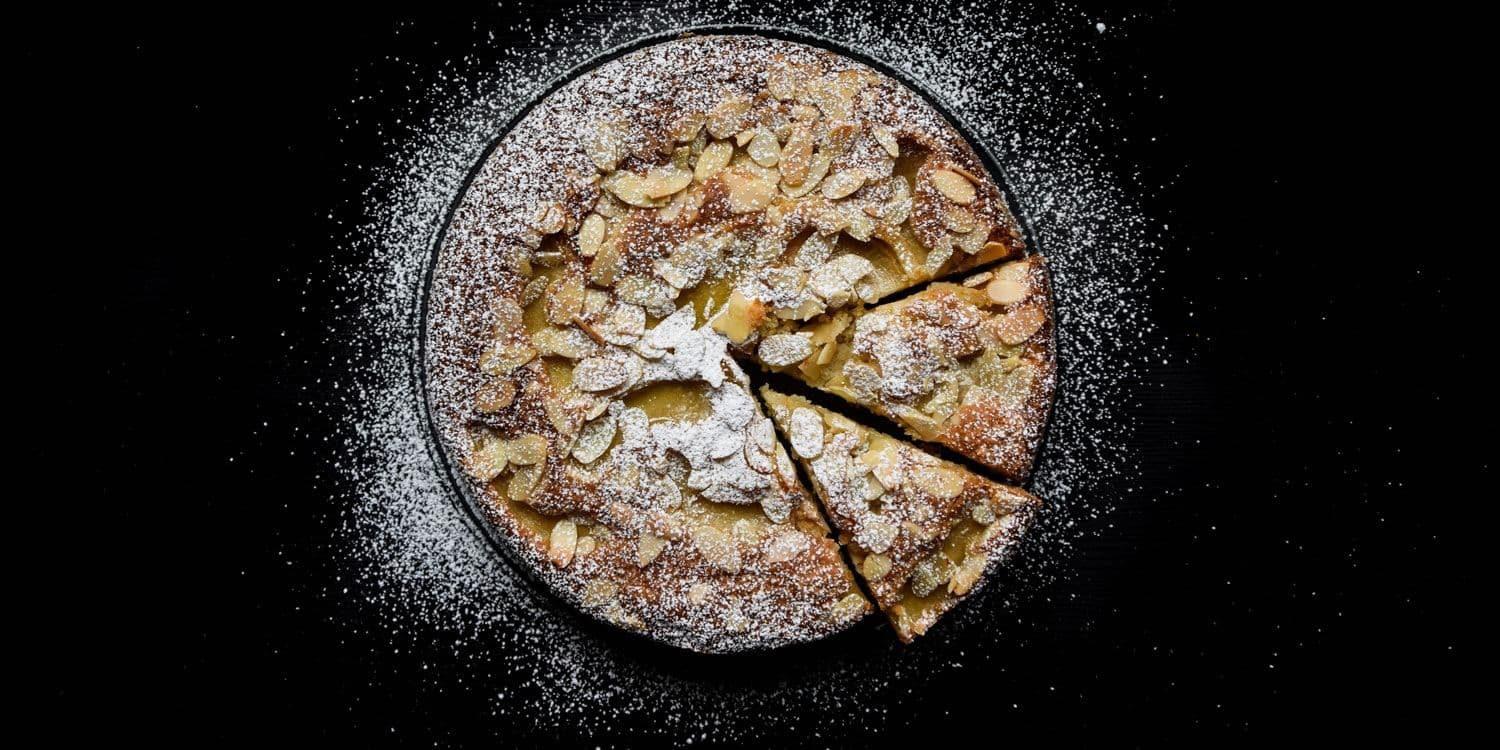 French apple almond cake
31 October 2017



Ingredients
2 Granny Smith apples
1 Gala apple
1 egg
200g sugar
20g sugar
115g butter, melted
1 tbsp apple brandy
1 tsp vanilla paste (I used vanilla seeds)
100g flour
75g almond flour
2 tsp baking powder
1/2 tsp salt
60ml whole milk
2 egg yolks
2 tbsp almond flakes
Method
Preheat the oven to 180C. Grease 20-22cm springform pan and dust it with flour.
Peel, core, and thinly slice apples. Combine them in a bowl and microwave for about 2 minutes until they are soft. Let them cool and strain excess liquid.
Beat an egg with 20g sugar for about 2 minutes, until pale in colour. Add melted butter, brandy, and vanilla paste.
In another bowl, combine together flours, baking powder, salt, and remaining 200g sugar. Gradually add flour mixture to the egg mixture alternately with milk, beginning and ending with flour mixture, beating until just combined after each addition.
Take 1 cup of batter and combine it with egg yolks in another bowl. Stir in 3/4 of prepared apples, until combined. Pour this batter into prepared pan. Spread the remaining batter over the top. Put reserved 1/4 of apple slices on top and press slightly into the batter. Sprinkle with almond flakes.
Place springform pan on a baking sheet. Bake in bottom third of the oven for 30 minutes. Raise it to middle oven and bake 35 minutes more, until a wooden pick inserted in the middle comes out clean. Loosely cover with foil, to prevent excess browning, if necessary. Let cool in pan completely before serving.
Fragrant almond cake with custard-like bottom and crisp top with a variety of sweet and tart apples.
This recipe is from Bake From Scratch magazine (vol.3 issue 3; May/June 2017). But I made some changes in the recipe below.
Save this for later