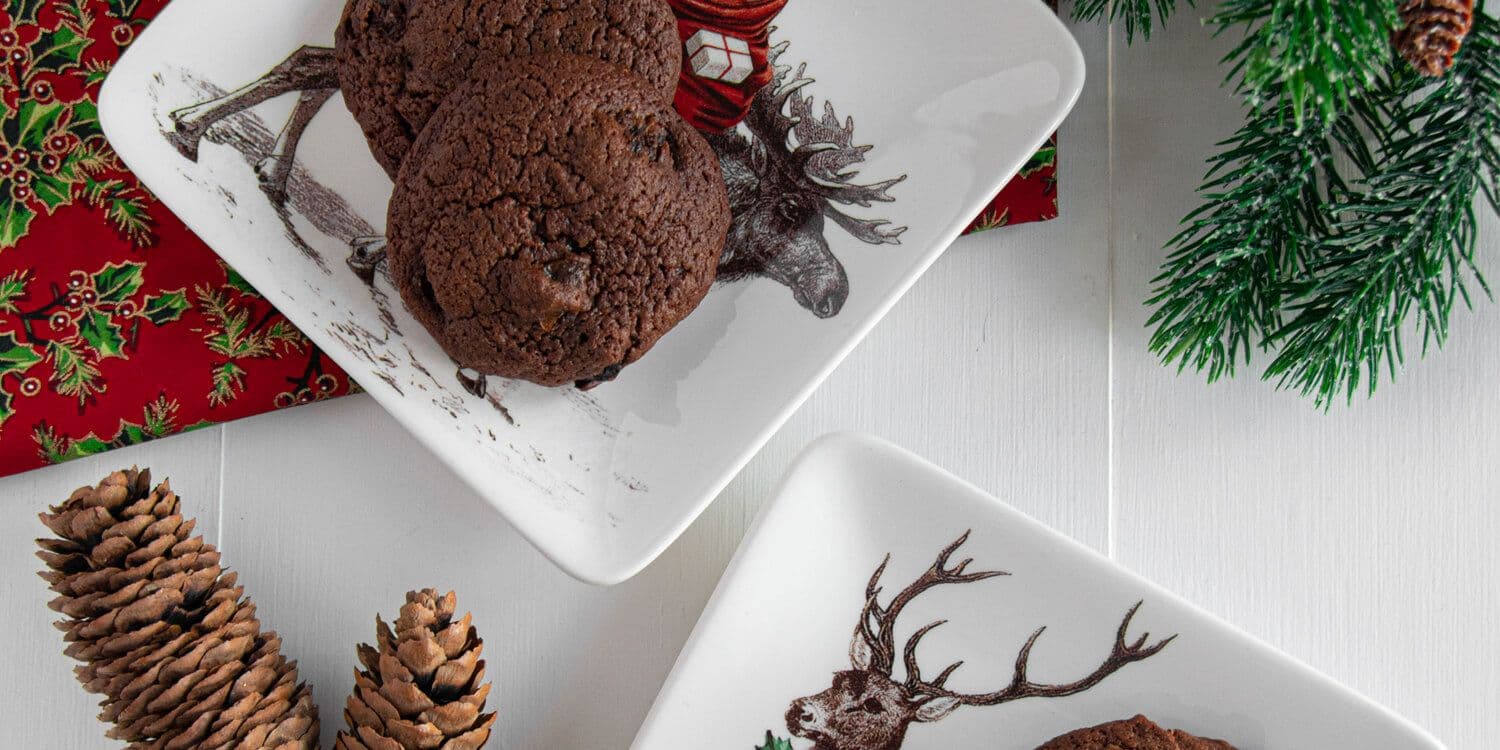 Fruitcake brownie cookie
9 December 2020



Ingredients
120g mixed dried fruit
45ml brandy
45ml dark rum
115g butter
225g dark chocolate
2 eggs
150g sugar
150g flour
1/2 tsp baking powder
a pinch of salt
1/4 tsp ground cinnamon
1/4 tsp ground cloves
1/4 tsp ground ginger
Method
In a saucepan mix dried fruit with alcohol and simmer over medium heat for 2 minutes. Remove from the heat and let it stand for 20 minutes.
Preheat the oven to 175C. Line a baking tray with parchment.
Melt butter with chocolate and let it cool slightly.
Whisk flour with baking powder, salt, and spices.
Add egg and sugar to the melted chocolate and whisk until smooth. Add flour mixture and whisk until incorporated. Stir in dried fruit together with the liquid.
Spoon the mixture onto a prepared pan and bake for 11-12 minutes. Let the cookies cool on a tray for a couple of minutes.
DAY 9.
Today we're making these gooey boozy brownie-like cookies with mixed dried fruit.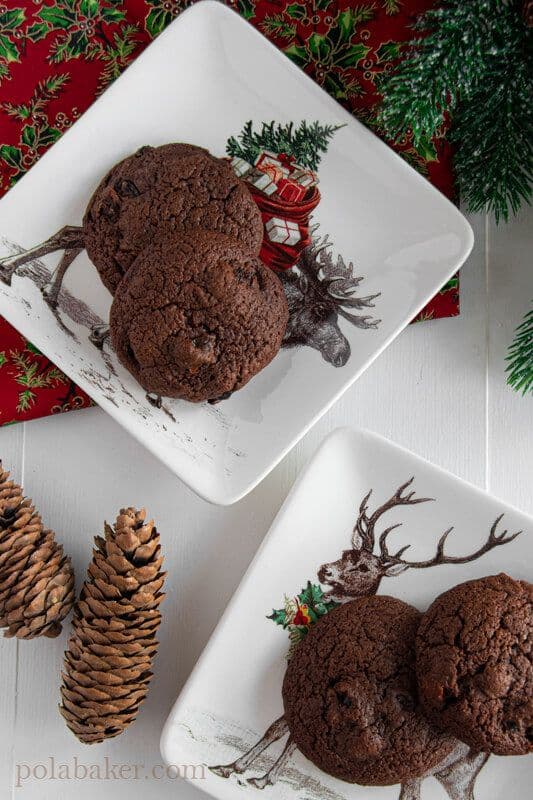 For a kid-friendly version use grape or apple juice instead of alcohol, and reduce the sugar amount by 10-20g.
Save this for later