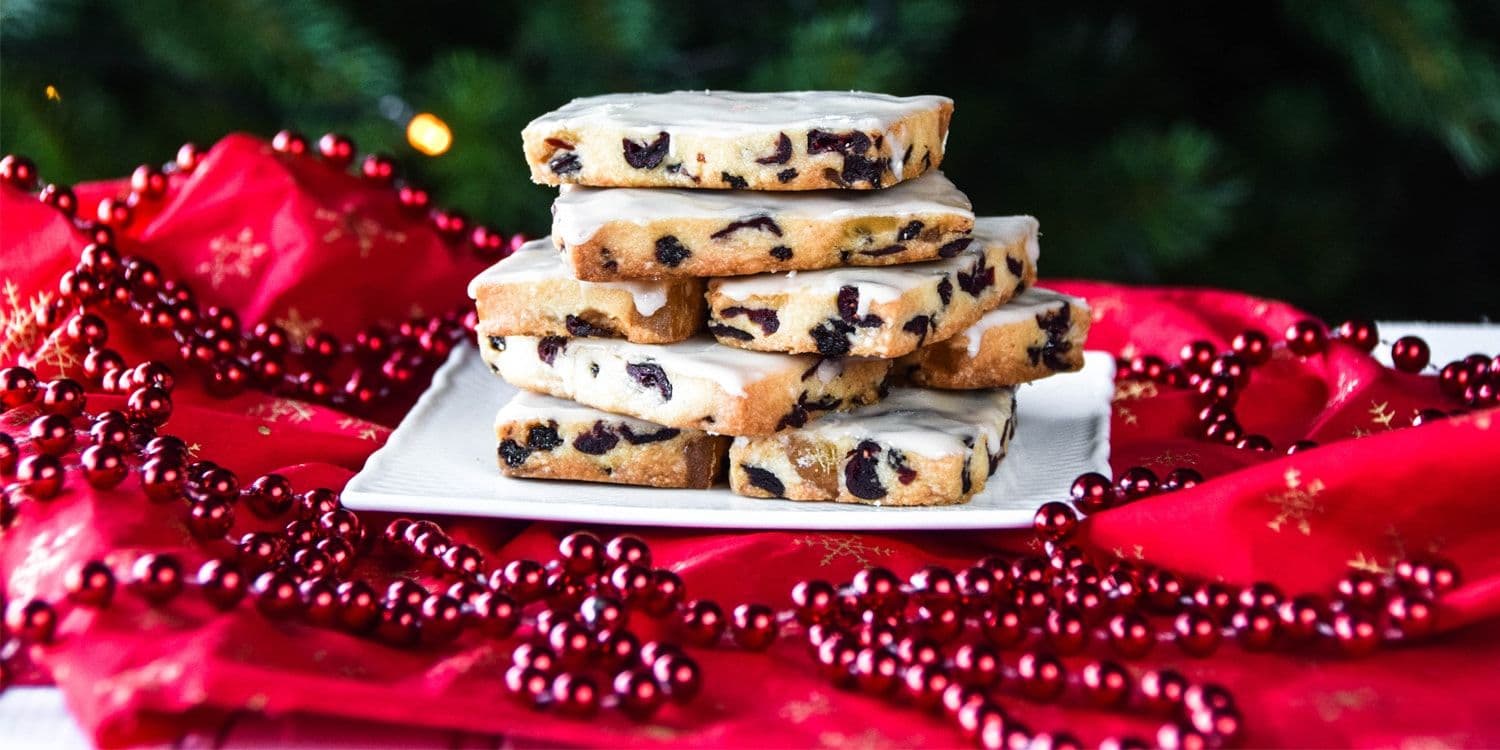 Fruitcake shortbread
6 December 2017



Ingredients
Shortbread:
230g butter, softened
90g icing sugar
1/2 tsp vanilla extract
1/4 tsp salt
280g flour
1 cup dried fruits of your choice
Glaze:
150g icing sugar
2 tbsp dark rum (or fruit juice)
Method
In a bowl cream butter with icing sugar, add vanilla extract and salt. Then add flour and mix until the dough forms.
Add dried fruits and mix until everything is incorporated.
Divide dough in half, wrap each piece in a plastic wrap, roll them out to 1cm thickness, and refrigerate for 45 minutes.
Preheat the oven to 160C. Line a baking tray with parchment.
Cut the dough into pieces (squares, rectangles, triangles, whatever you prefer) and put them on a baking tray.
Bake shortbread for 20-25 minutes until lightly golden on the edges but not too brown.
Meanwhile, prepare glaze. Sift icing sugar into a bowl. Add rum and mix.
Transfer cookies carefully on a cooling rack and spread the glaze over the tops. Let them set.
Day 6.
Here's another idea for a quick and easy fruitcake – shortbread!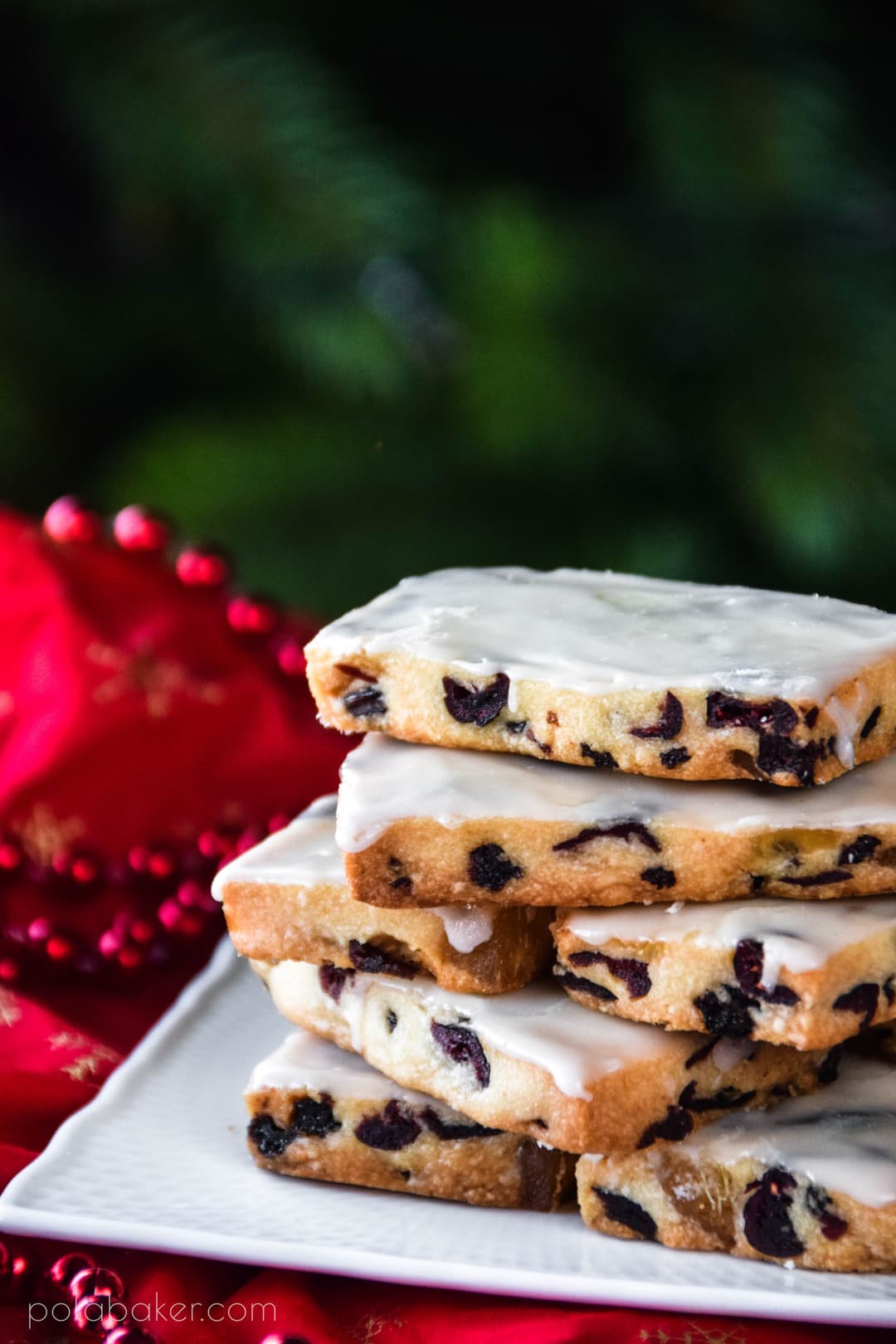 In a previous fruitcake recipe, we soaked dried fruits in rum. But in this case, it is not a good idea to incorporate wet sticky fruits into shortbread dough. Still, fruitcake is not a fruitcake without alcohol. So I decided to make boozy glaze! You just mix icing sugar with rum instead of water or lemon juice. As simple as that! 🙂 For a kid-friendly version replace the rum with a fruit juice of your choice (keep in mind, that the colour of juice will affect the colour of glaze).
Save this for later