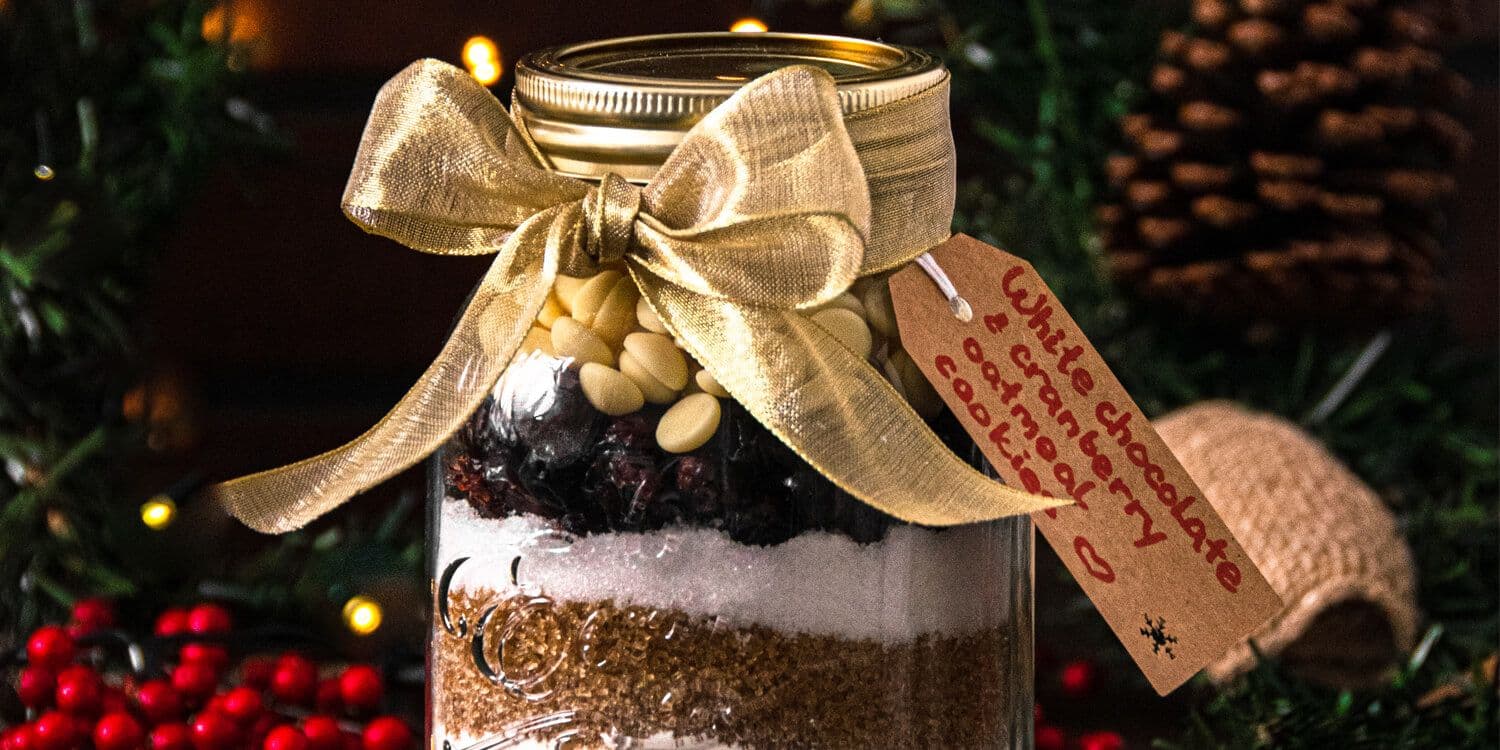 Gift in a jar: cranberry & white chocolate oatmeal cookie mix
2 December 2020



Ingredients
120g quick oats
130g flour
1 tsp baking powder
a pinch of salt
100g brown sugar
100g sugar
100g dried cranberries
100g white chocolate
1x 1L Mason jar with lid
ribbon
tag
Method
1. Measure all of the ingredients and layer them inside the jar in order listed in the ingredients section.
2. Tie the ribbon and add a gift tag with the name and the instructions:
"The recipe is for 24 cookies.
Preheat the oven to 175C. Melt 115g of butter and mix it with 1 egg in a large bowl. Add the contents of the jar and mix with a spatula until the cookie dough forms. Line a baking tray with parchment paper. Divide the dough into balls (about the size of a walnut), place them on a tray about 5cm apart and bake until slightly golden for 9-10 minutes.
Enjoy!"
DAY 2.
I wanted to make one of these for a long time now. Recipe in a jar – what a nice idea!
You can make a lot of different things for a recipe in a jar: hot cocoa mix, brownie mix, etc. But I decided to go with a cookie recipe. And I chose a combination of dried cranberries and white chocolate for that. Also, I like to use both white and brown sugar. It not only makes the cookies taste better, it also creates a nice contrast when layered like this in a jar.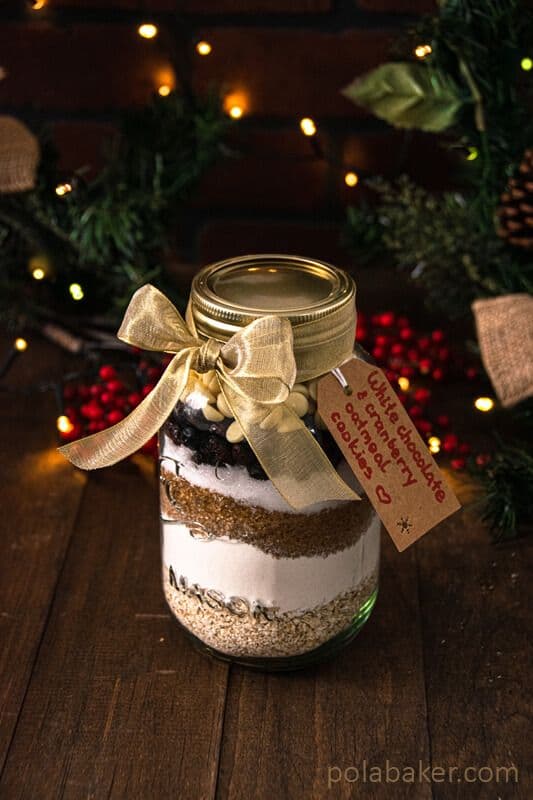 So, you have all the dry ingredients you need in a jar. Just add 115g of melted butter and 1 egg, and your cookie dough is ready to be baked! And here's how the final product looks: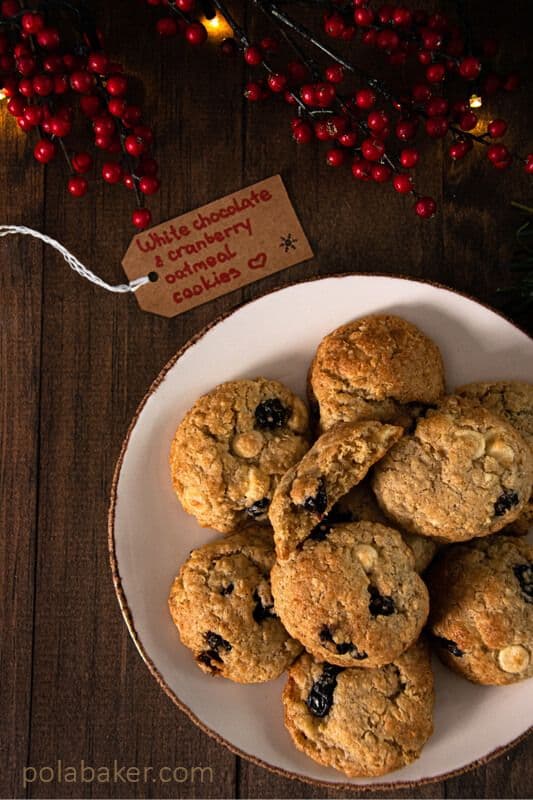 They are a real festive treat! Soft and chewy, thanks to the melted butter, and full of white chocolate and cranberries.
Make a nice gift for your friends and loved ones!
Save this for later