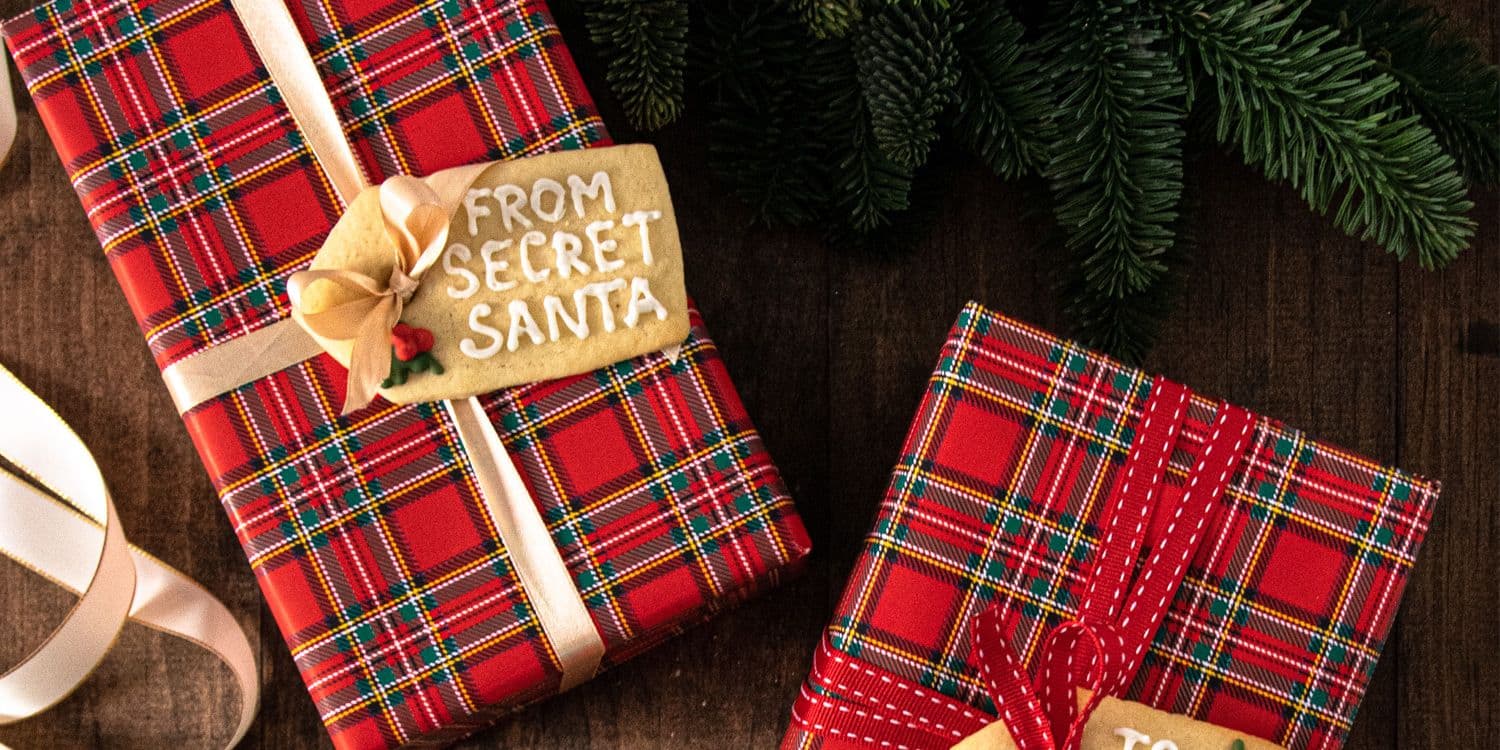 Gift tag cookies
18 December 2020



Ingredients
Cookies:
225g butter, room t
200g sugar
1 tsp vanilla extract
1 egg
360g flour
1 tsp baking powder
a pinch of salt
Icing:
160g icing sugar
10g egg white powder
2 tbsp water
food colouring (optional)
Method
Preheat the oven to 175C. Line a baking tray with parchment.
In a bowl cream butter with sugar until light and fluffy. Beat in egg and vanilla extract.
Add flour with baking powder and salt. Mix just until the dough forms.
Roll out the dough between two pieces of parchment. Lightly dust it with flour, if needed. Cut out the shapes and transfer cookies onto a prepared baking pan. If cookies are too soft, put them in the freezer for 5-10 minutes before baking to prevent them from spreading and losing the shape.
Bake cookies for 6- 7minutes for small size and 8-9 minutes for large ones. Let them cool completely.
For the icing, mix sifted icing sugar with egg white powder and add water. Whip using an electric mixer until stiff and glossy. Add more water, if needed. Or, if it's too runny add more icing sugar (sifted!). Add food colouring, if desired. Transfer icing to a piping bag and decorate cookies. Let them dry.
DAY 18.
Have you wrapped all your Christmas presents yet? Here's an idea for you! Why not make your gift tags edible? You can put each cookie in a transparent cellophane bag and tie it to the present, so the recipient can safely eat it later 🙂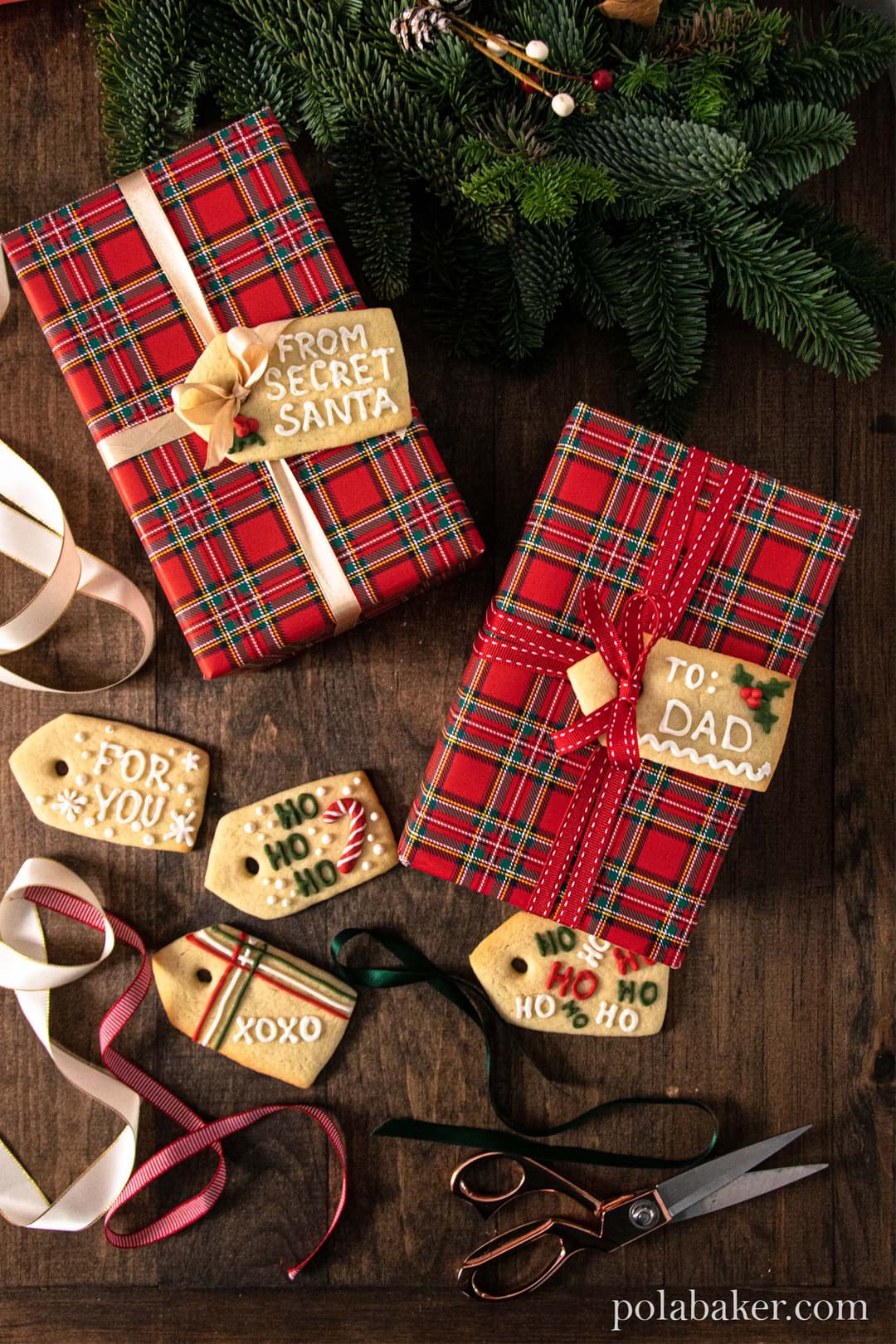 Or, as an alternative, if you're the one hosting Christmas this year, you can make place tag cookies. You can do any shape of the cookie and then just decorate it and write a name on it with icing. This is definitely something your guests will enjoy eating after dinner.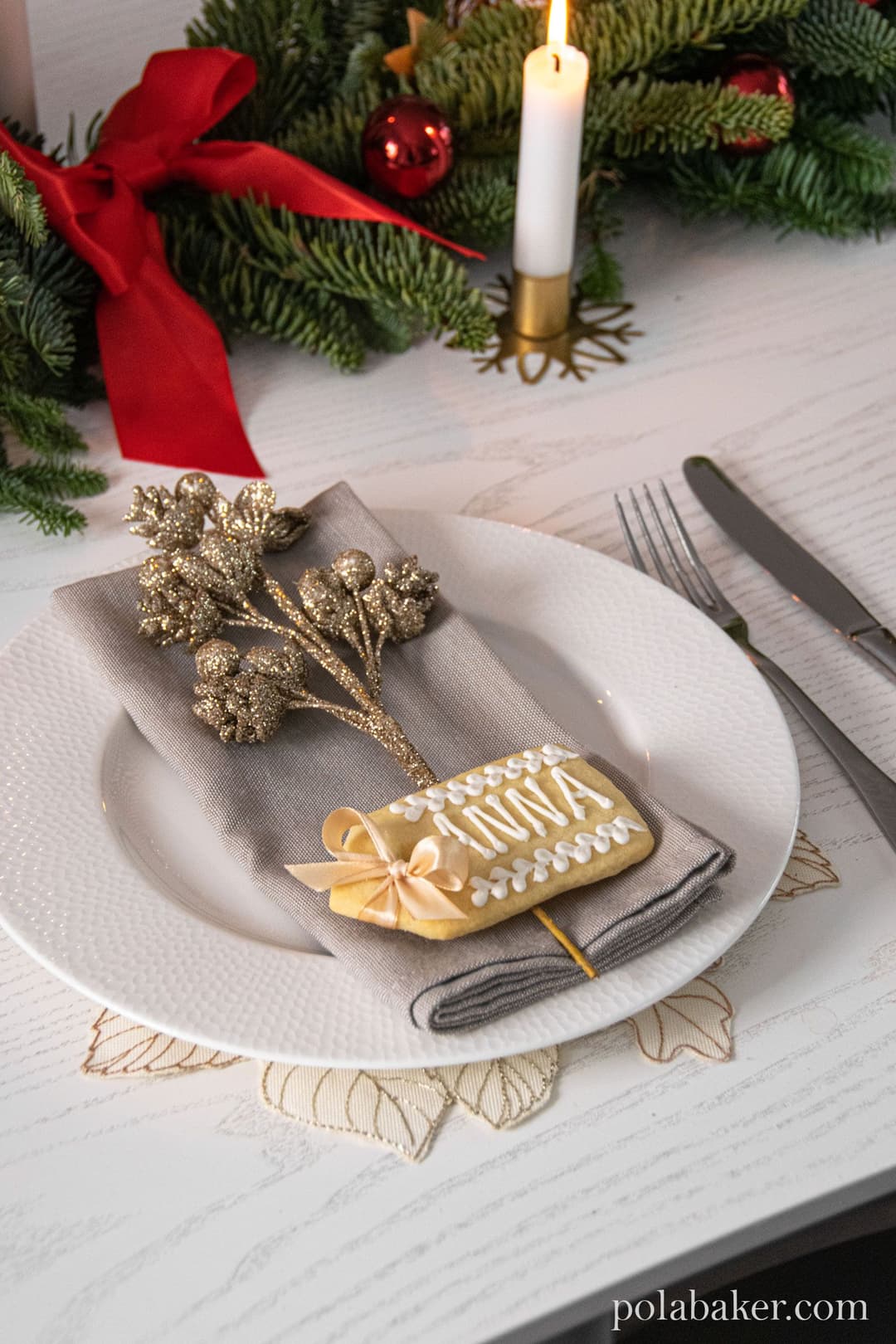 Save this for later