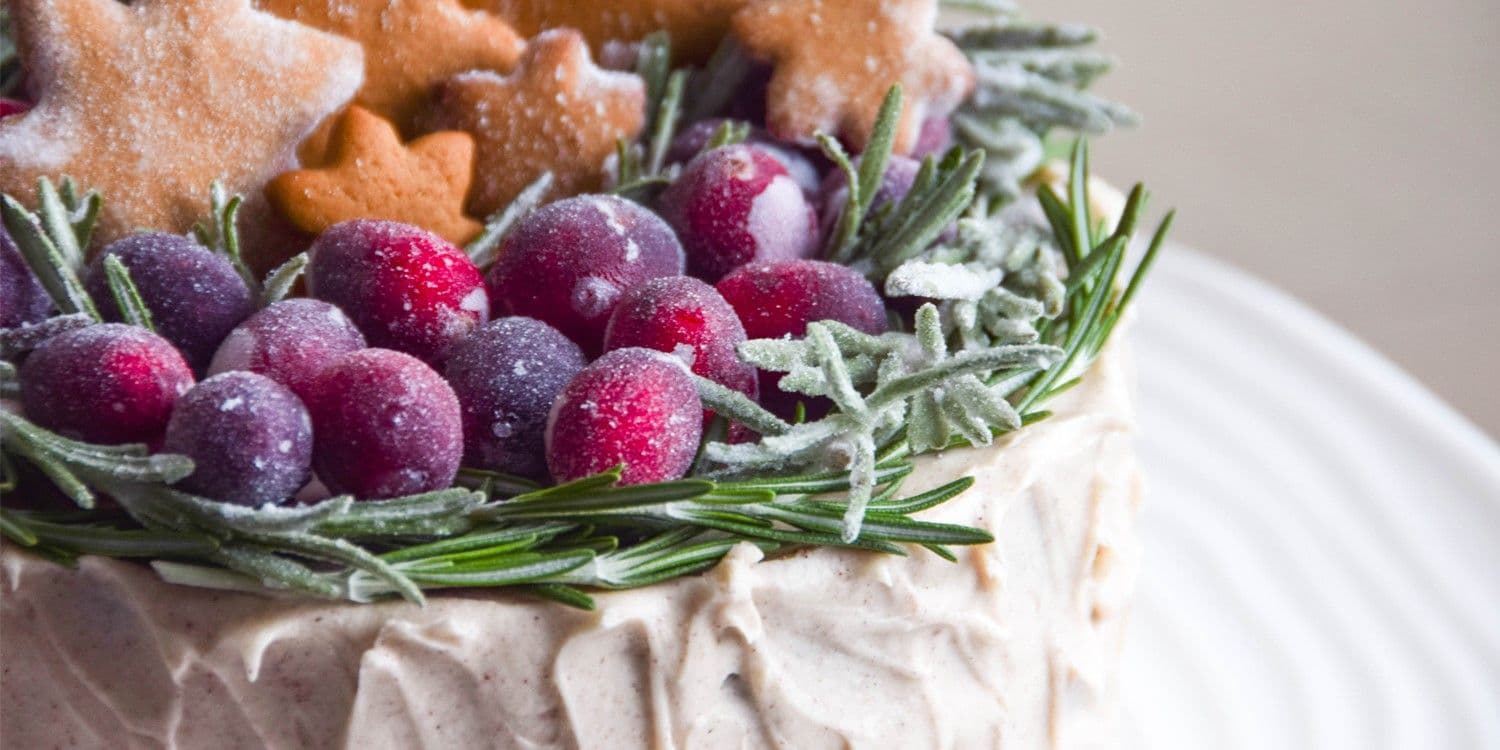 Gingerbread cake
24 December 2016



Ingredients
For the cake:
350g plain flour
330g dark brown sugar
2 tsp ground ginger
2 tsp ground cinnamon
1 tsp ground cloves
1 tbsp baking powder
1 tsp bicarbonate of soda
1/2 tsp salt
3 eggs
1 tbsp treacle (molasses)
200g butter, chilled and diced
200ml milk
1 tbsp orange juice
Zest of 1 orange
1 tsp vanilla extract
For the frosting:
200g butter at room temperature
200g cream cheese
1 tsp ground cinnamon
1/4 tsp ground nutmeg
1/2 tsp ground ginger
450g powdered sugar
For the frosted cranberries:
100g sugar
50ml water
100g super fine sugar
150g cranberries
For the decoration:
Frosted cranberries
Rosemary
Gingerbread cookies
Method
Preheat the oven to 180C. Grease and line three cake tins, 14-16cm each.
For the cake combine all the dry ingredients, add chilled and diced butter and orange zest and mix until the breadcrumb consistency.
Add eggs gradually, then add treacle. Mix well. Add the milk, vanilla extract, and orange juice. Mix until batter is smooth.
Divide the batter evenly between tins and bake for 20-25 minutes until the wooden stick inserted in the middle comes out clean.
For the frosting mix butter with cream cheese and all the spices. Add sifted icing sugar and mix again until light and fluffy. Set aside.
For the frosted cranberries bring sugar with water to the boil, when all the sugar is dissolved, remove the syrup from the heat and let it cool a bit. Wash cranberries. Put them in the syrup and mix well, until all the berries are coated. Take cranberries out and spread them on a wire rack so they don't stick to each other. Allow them to dry for 30 minutes. Roll each cranberry in a superfine sugar.
When the cakes are cooled, spread some frosting on a bottom layer, top with the second layer and repeat. Frost the whole cake on the outside and make the texture with the back of the spoon on the sides. Decorate with rosemary springs, frosted cranberries and gingerbread cookies.
It's Christmas Eve! This day has finally come! Today is the final day of my Advent Calendar 2016!
It is time to gather your families and friends and celebrate.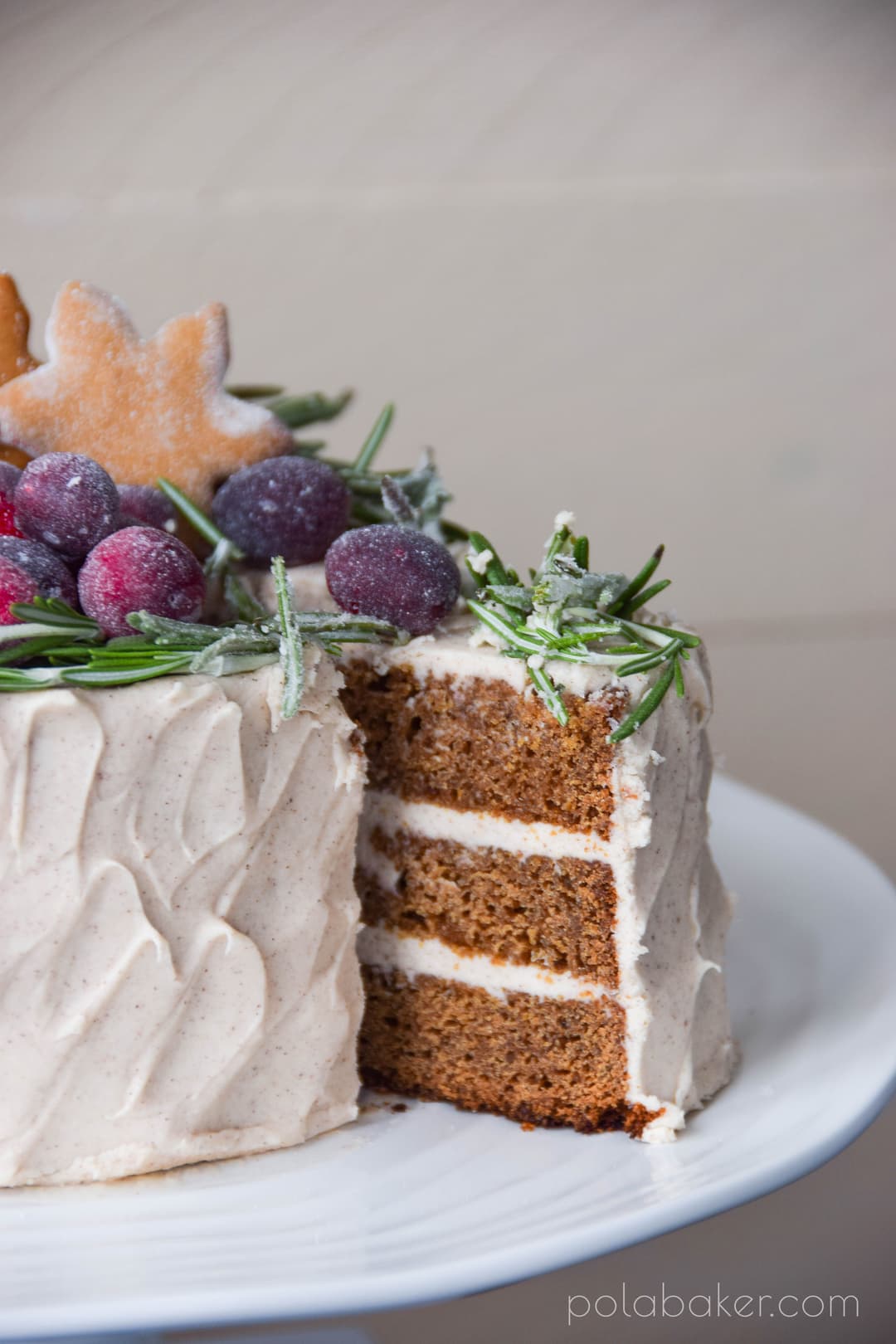 I'm gonna celebrate with this delicious gingerbread cake with spiced frosting.
Merry Christmas and Happy New Year, everybody!
Save this for later