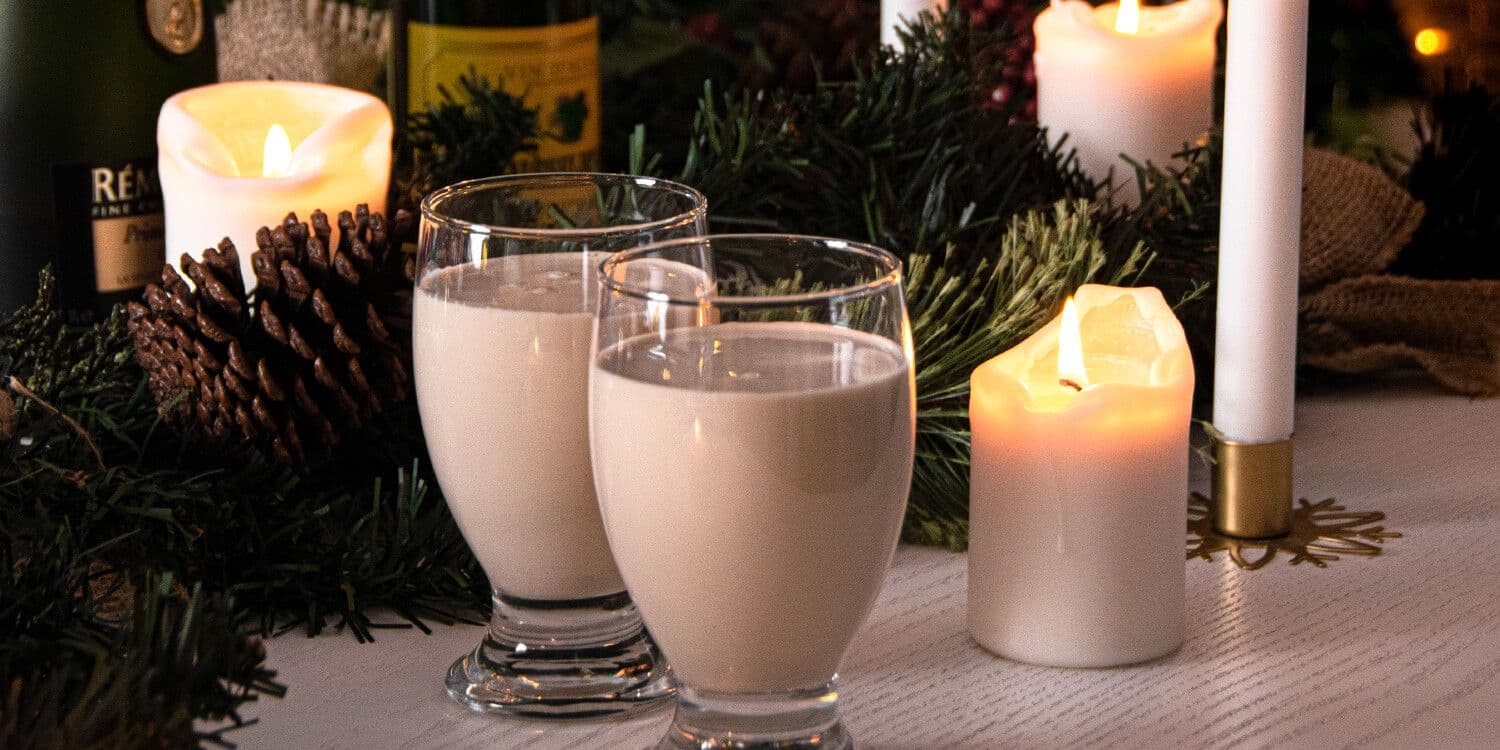 Gingerbread eggnog
10 December 2020



Ingredients
6 egg yolks
140g sugar
720ml milk
240ml double cream
2 tsp gingerbread spice (see Gingerbread truffles for spice mix recipe)
100ml bourbon/brandy/dark rum
Method
In a bowl whisk together egg yolks with half of the sugar.
In a saucepan mix together cream, milk, spices, and the second half of sugar. Heat until it starts steaming.
Add about 3 tablespoons of hot mixture into beaten egg yolks and whisk quickly. Then add the rest of the liquid into the egg mixture to temper. Whisk well. Pour it back to the saucepan and cook until steaming again, mixing constantly.
Remove from the heat and let it cool. Add bourbon (or any alcohol of your choice). Store in a fridge.
Serve chilled.
Today we're making gingerbread eggnog. Even if you don't like drinking it, you may still want to make it, because we'll be having eggnog-based recipes for the next two days.:) Of course, you can always use store-bought eggnog for that, but I think that homemade is always better. 🙂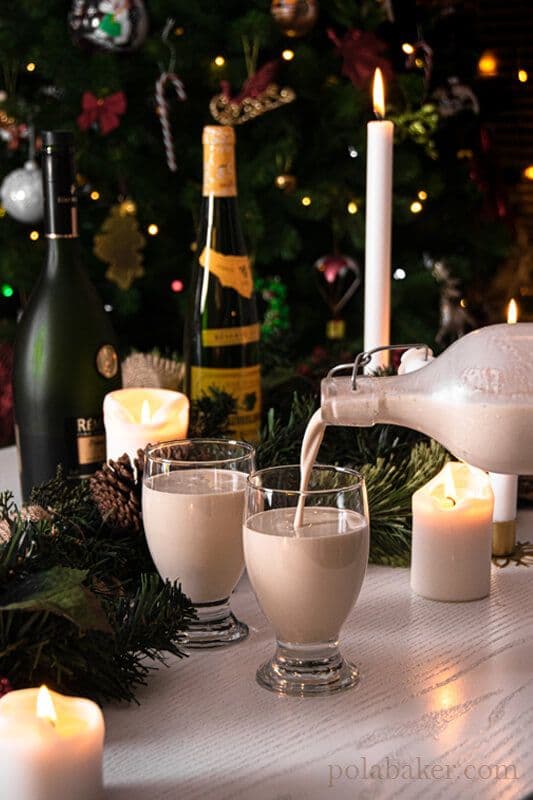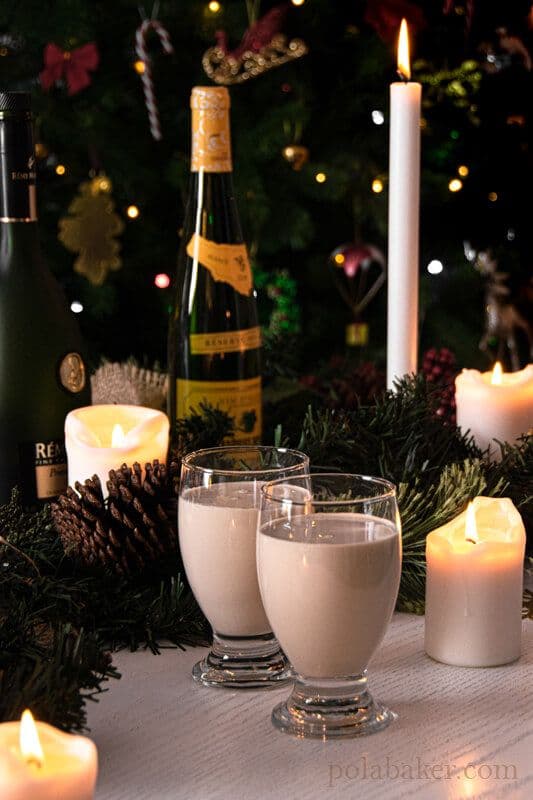 Save this for later