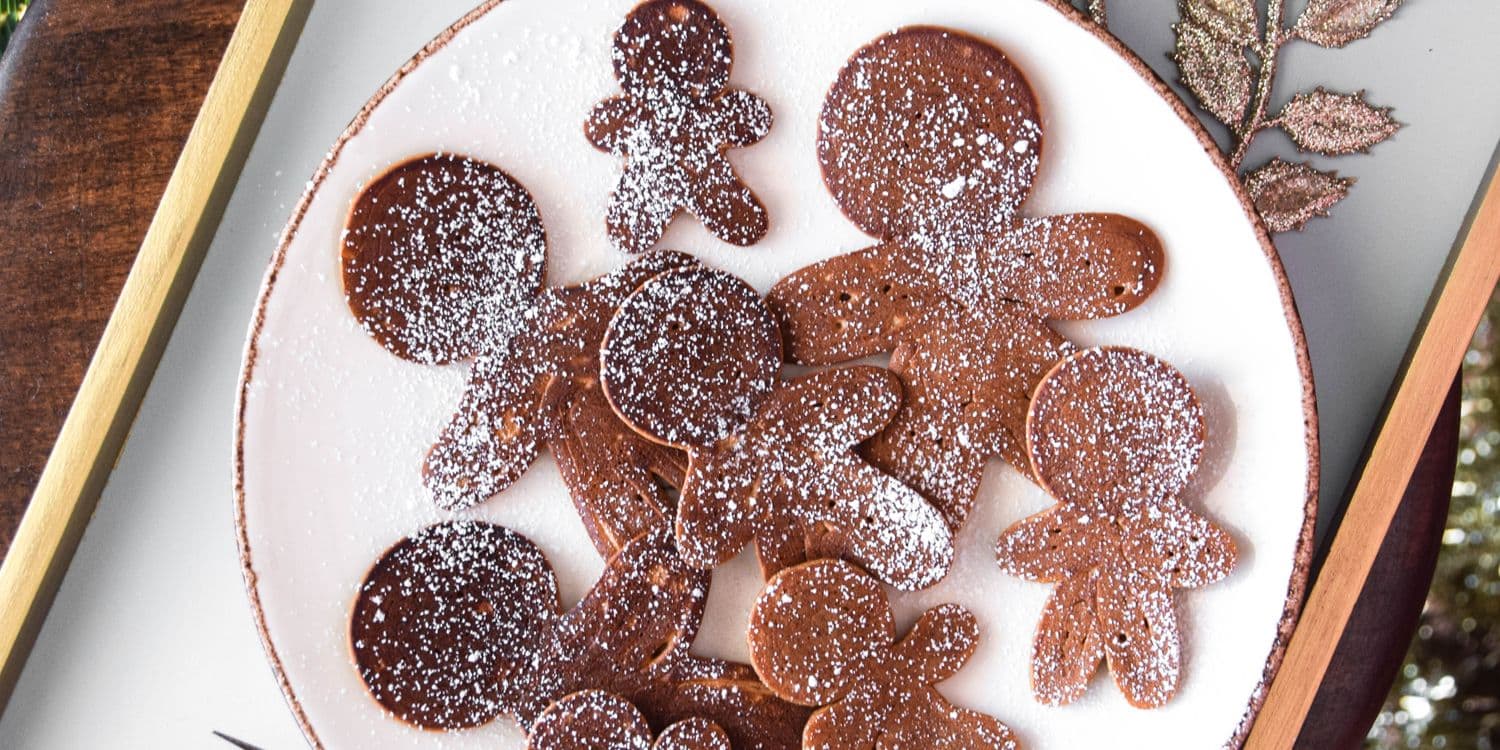 Gingerbread pancakes
2 December 2017



Ingredients
160g molasses/treacle
2 eggs
2 tbsp vegetable oil
400ml milk
280g flour
2 tsp baking powder
1/2 tsp salt
2 tsp ground ginger
1 tsp cinnamon
1/4 tsp cloves
icing sugar (optional)
Method
In one bowl mix together eggs with molasses and oil.
In another bowl mix all the dry ingredients.
Add dry ingredients to the egg mixture, alternating with milk, until smooth.
Heat the frying pan and fry pancakes as usual.
To make it more festive, pour the batter into a squeeze bottle and create gingerbread man shapes on a pan.
Dust with icing sugar before serving.
Day 2!
Perfect Christmas breakfast:)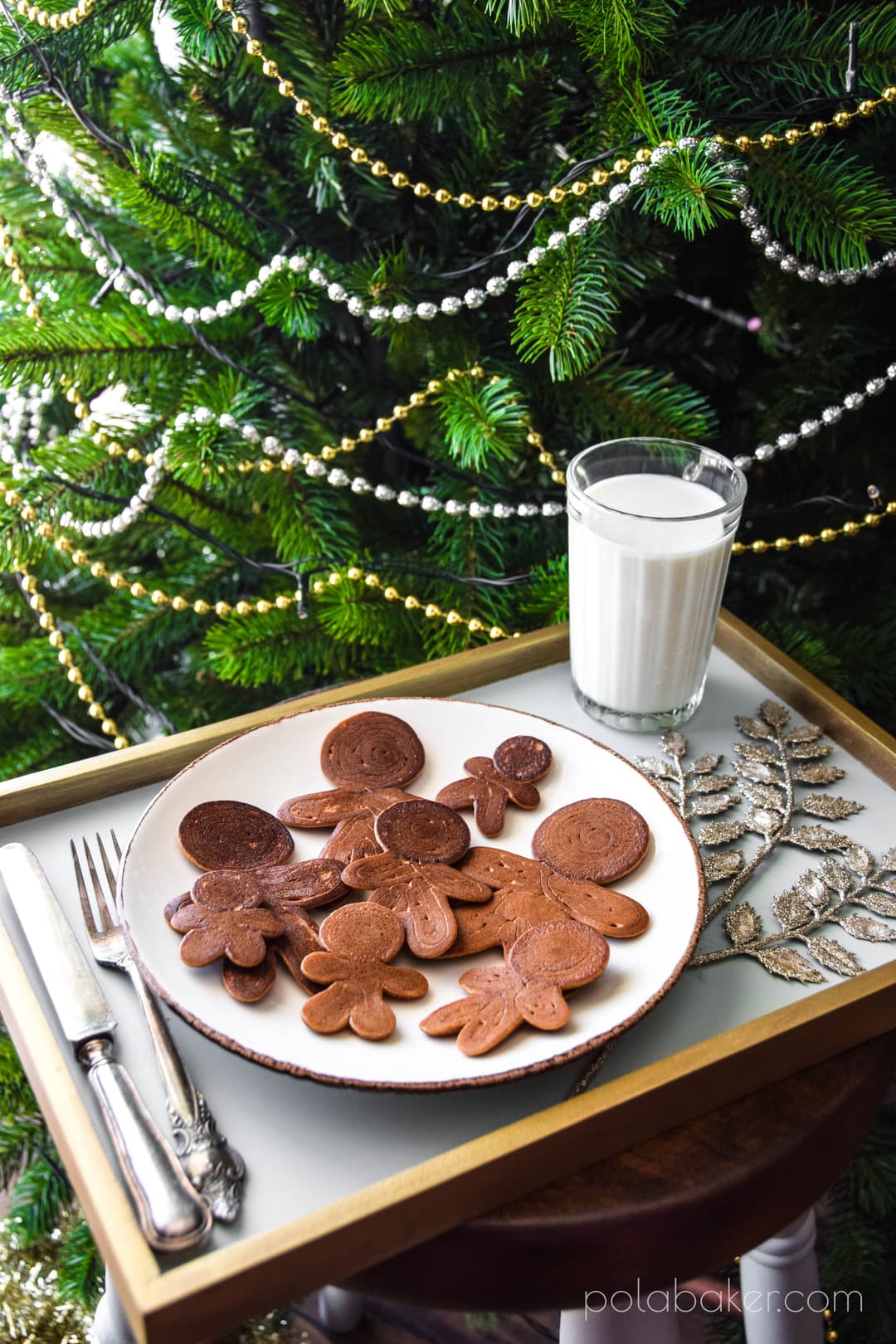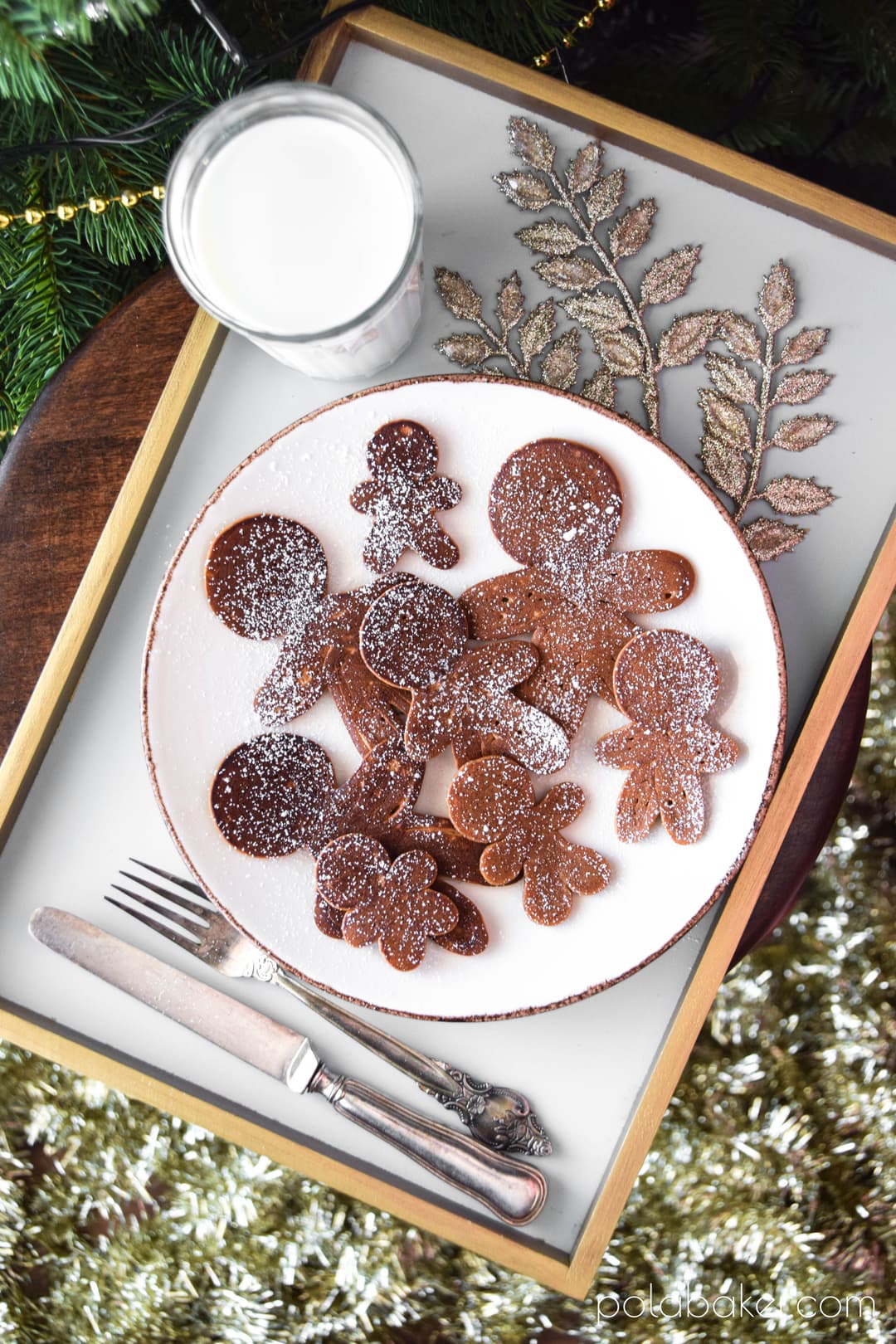 Save this for later