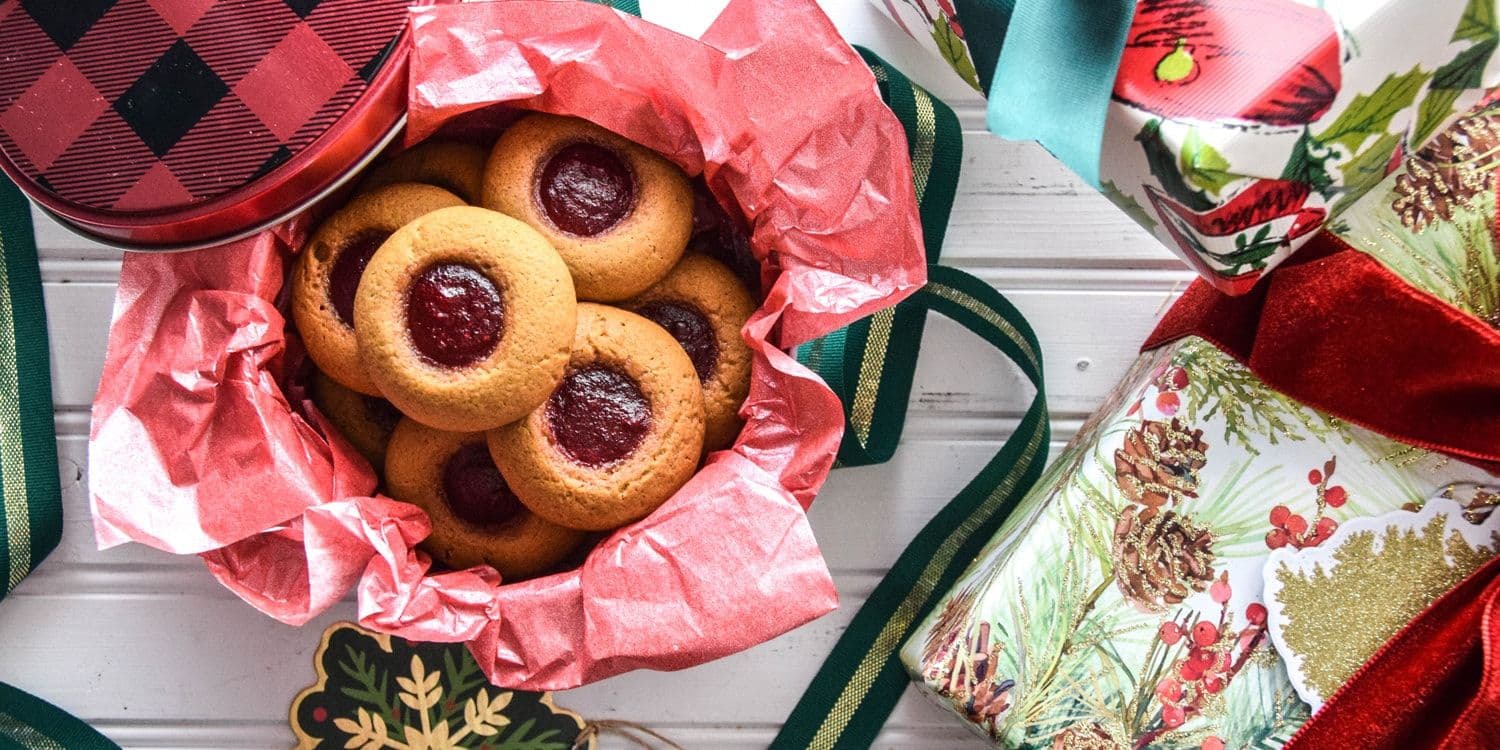 Gingerbread thumbprint cookies with cranberry jam
13 December 2017



Ingredients
115g butter, softened
100g sugar
1 egg
160g molasses
420g flour
1 tsp ground ginger
1/2 tsp ground cinnamon
1/2 tsp ground cloves
1/4 tsp ground nutmeg
1/2 tsp baking soda
1/4 tsp salt
200g cranberry jam
Method
In a bowl cream butter with sugar. Add the egg and molasses.
In another bowl sift together flour, spices, baking soda, and salt. Stir it into butter mixture just until combined.
Wrap the dough in a plastic wrap and refrigerate for 30 minutes.
Preheat the oven to 180C. Roll the dough into walnut-sized balls. Place them on a baking tray lined with parchment 2cm apart. Make wells in cookies with a finger or a melon baller. Fill them with cranberry jam. Bake for 12 minutes.
Day 13.
We're halfway through the Calendar. It's only 12 days till Christmas! But at the same time its a lot of recipes to reveal. 🙂
Today we have a recipe where we can use the jam that I shared with you in yesterday's post.
I got a recipe for gingerbread thumbprint cookies from Canadian Living Magazine. I just slightly changed the amount of some of the ingredients and made a different filling. Instead of cream cheese icing, I used cranberry jam. Because for me there is no better combination for gingerbread than cranberry. 🙂 Although I might as well try the original recipe with cream cheese one day.
Save this for later