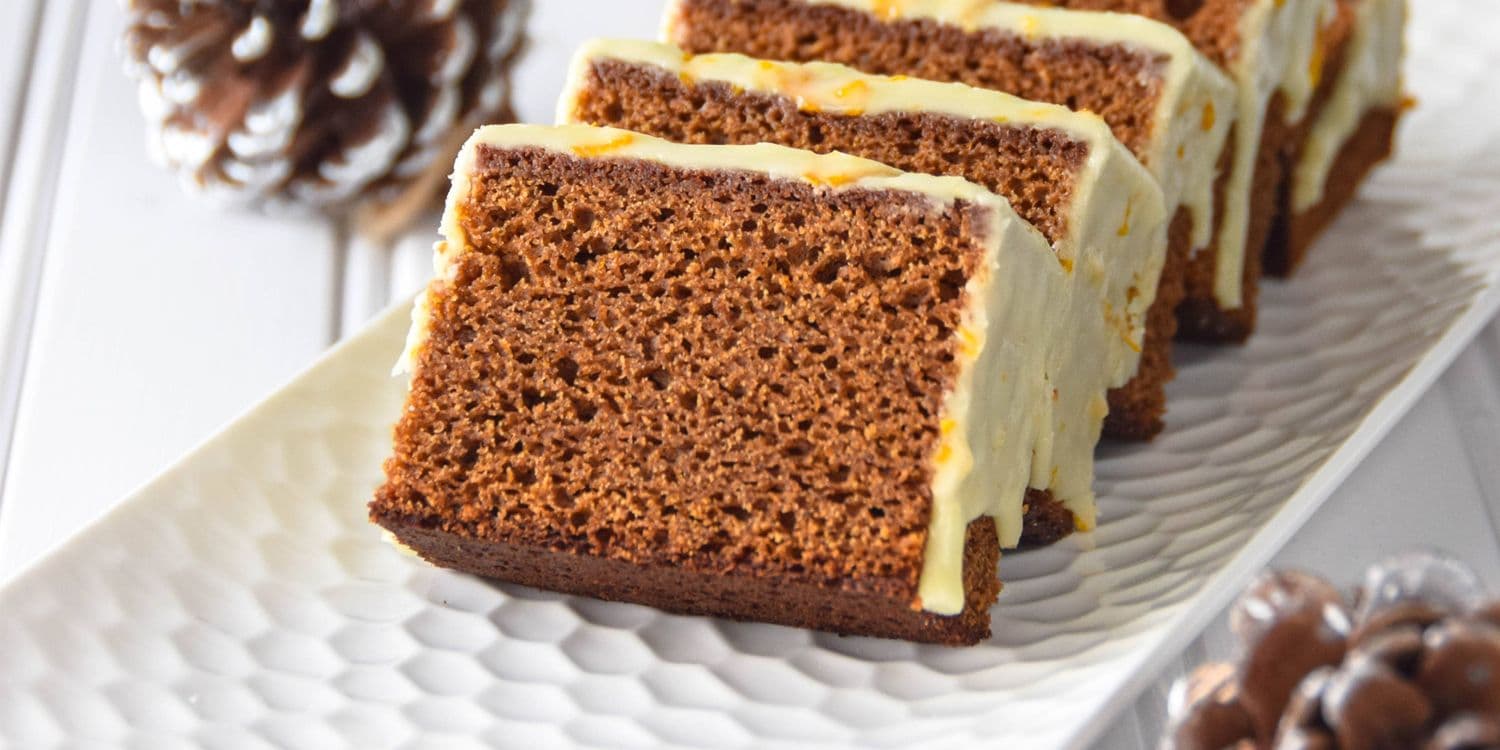 Gingerbread with orange glaze
4 December 2017



Ingredients
Gingerbread:
90g butter
245g flour
150g dark brown sugar
255g molasses/treacle
2 eggs
1 tsp baking powder
1/2 tsp baking soda
4 tsp ground ginger
1 1/2 tsp cinnamon
1/4 tsp cloves
1/4 tsp nutmeg
1/4 tsp cardamom
1/4 tsp salt
120ml water
Glaze:
1 tbsp orange zest
120ml orange juice
375g icing sugar
Method
Preheat the oven to 175C. Grease 23cm square baking pan with butter and dust with flour.
In a medium saucepan boil the water, add butter and wait until it is fully melted. Remove from the heat.
Add sugar and molasses. Then add the eggs, one at a time, constantly whisking to prevent egg coagulation.
In a separate bowl mix together all the dry ingredients. Add the dry mix gradually to the wet mixture and whisk until everything is incorporated.
Bake for 50-60 minutes until the wooden pick inserted in the middle comes out clean. Let it cool.
For the glaze, sift the icing sugar into the bowl. Zest the orange, then squeeze the juice out of it. Add orange juice to the bowl and mix until smooth. Add orange zest, and mix again.
When the gingerbread is cool, spread the glaze over and let it set.
Welcome to day 4!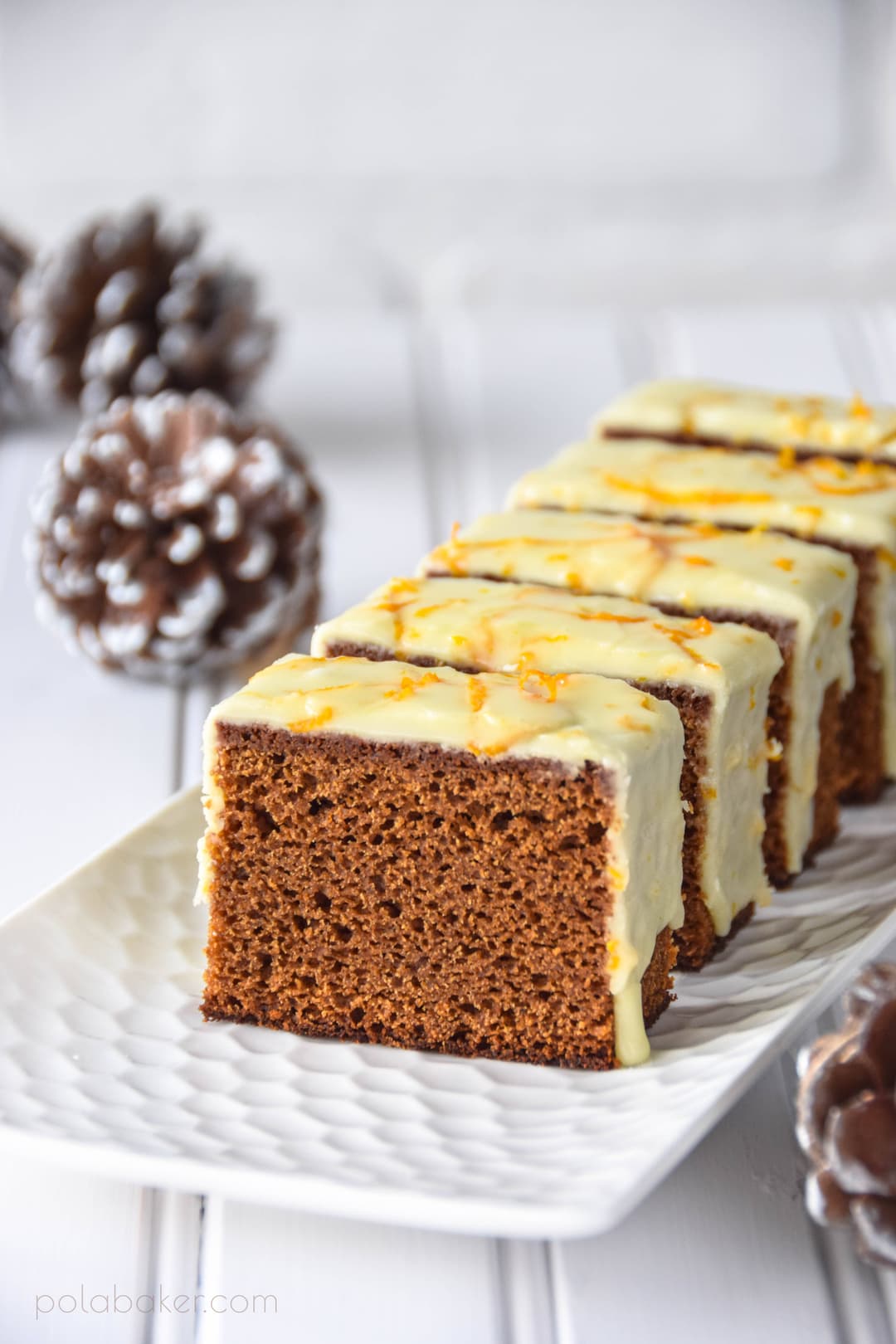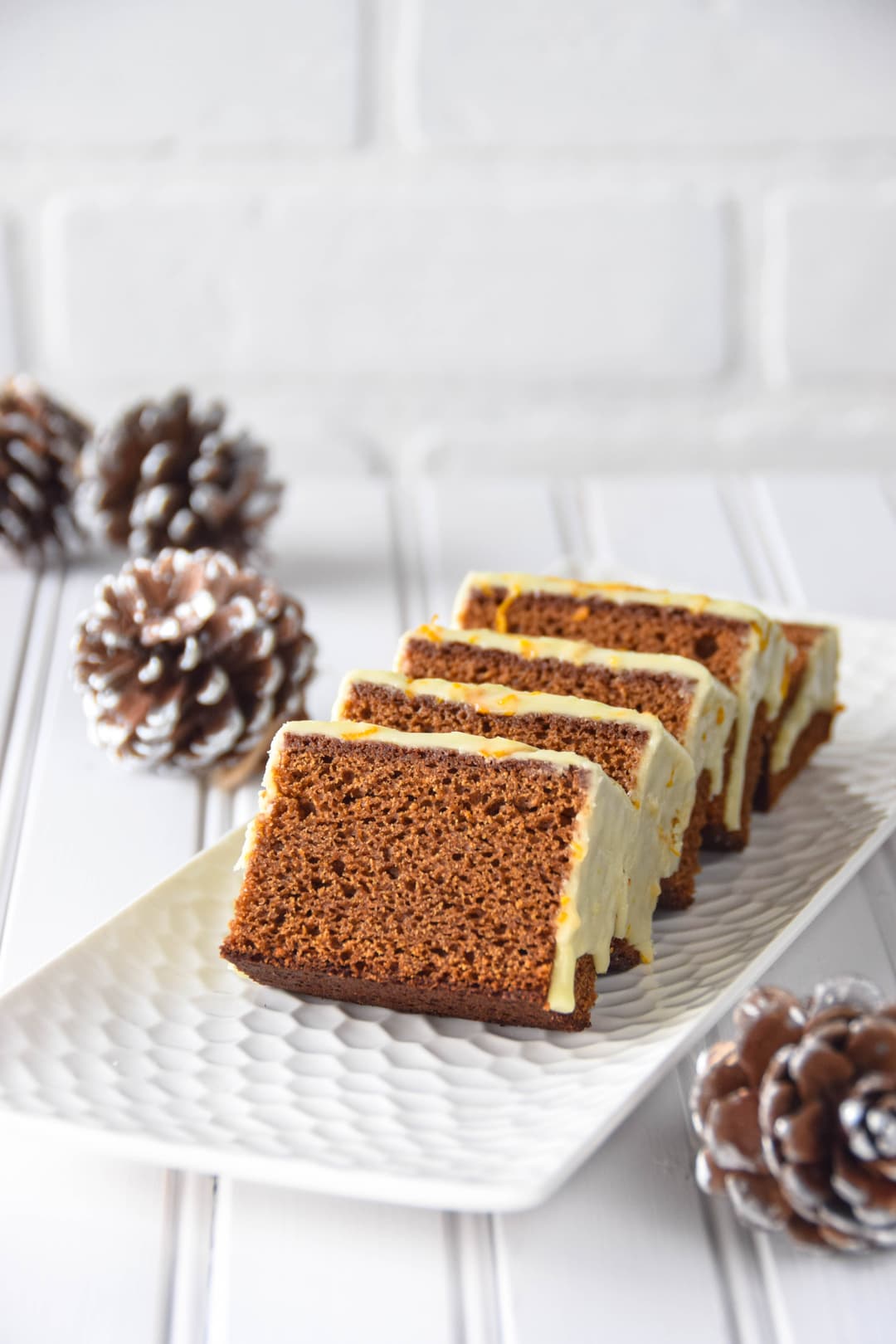 Save this for later