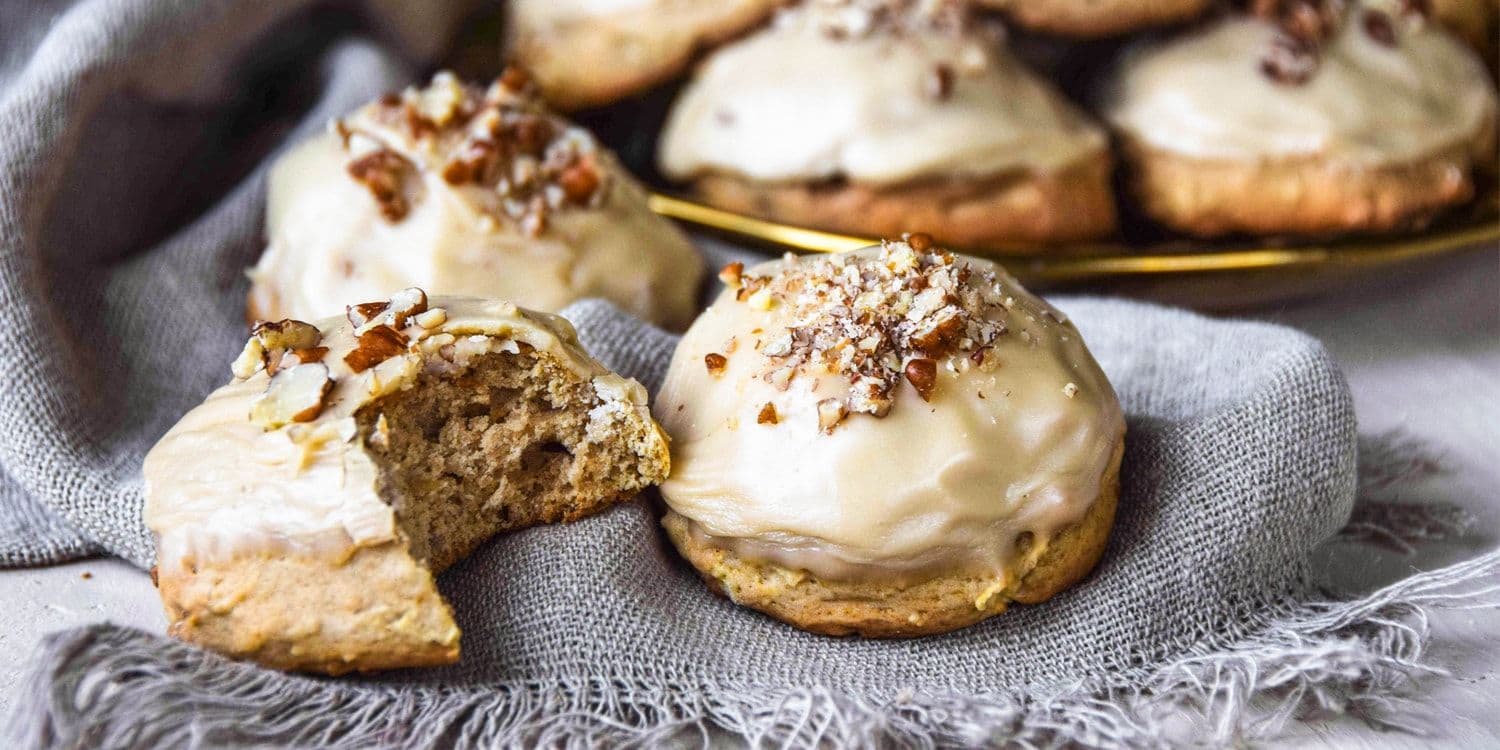 Glazed apple cookies
29 September 2016



Ingredients
Cookie dough:
115g butter, softened
250g brown sugar
1 tsp baking soda
1/2 tsp cinnamon
1/8 tsp ground nutmeg
1/8 tsp ground cloves
1/4 tsp ground ginger
1/4 tsp salt
1 egg
120ml apple juice
320g plain flour
1 cup coarsely shredded peeled tart apples
Glaze:
100g brown sugar
45g butter
3 tbsp apple juice
300g powdered sugar
1/2 cup finely chopped pecans
Method
Preheat the oven to 175C.
In a mixing bowl beat butter with sugar, soda, spices, and salt until everything is incorporated. Scrap the bowl sides if needed. Add an egg.
Then add an apple juice, beat on low speed until combined. Then add flour and shredded apple all at once. Mix until everything is combined.
Spoon the dough onto a prepared baking tray, lined with a parchment sheet. Cookies will not spread much, so you don't need to leave too much space between them.
Bake for about 13-15 minutes until the edges are golden, the tops will be slightly soft to touch.
Let them cool down on a wire rack. Meanwhile, prepare glaze.
In a small saucepan melt butter with sugar and apple juice over medium heat until sugar is dissolved.
Gradually stir in sifted powdered sugar. Use immediately. If it hardens, add a few drops of apple juice or water and mix until smooth again.
Dip the tops of cookies into the glaze, and sprinkle with chopped pecans.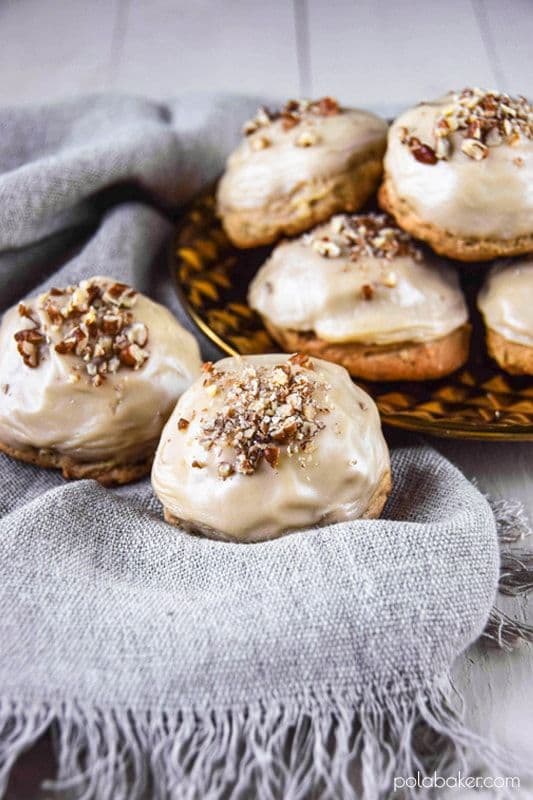 This recipe is from BHG Specials: Fall Baking 2016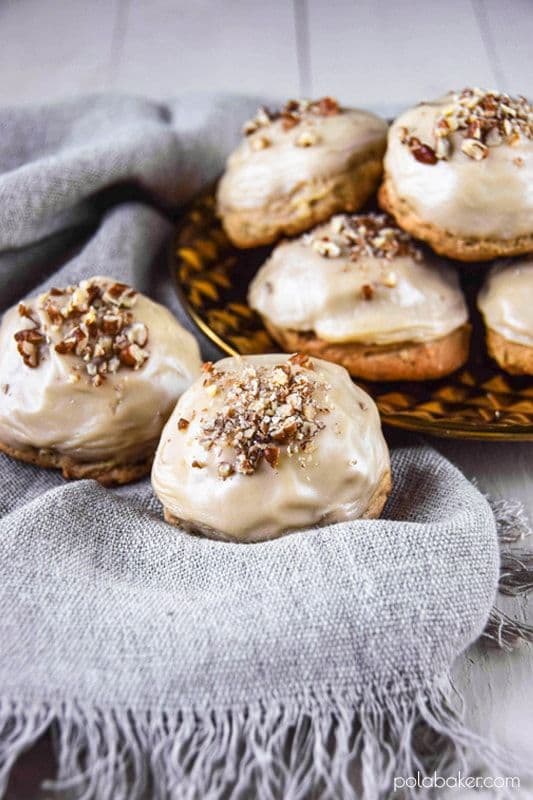 Save this for later