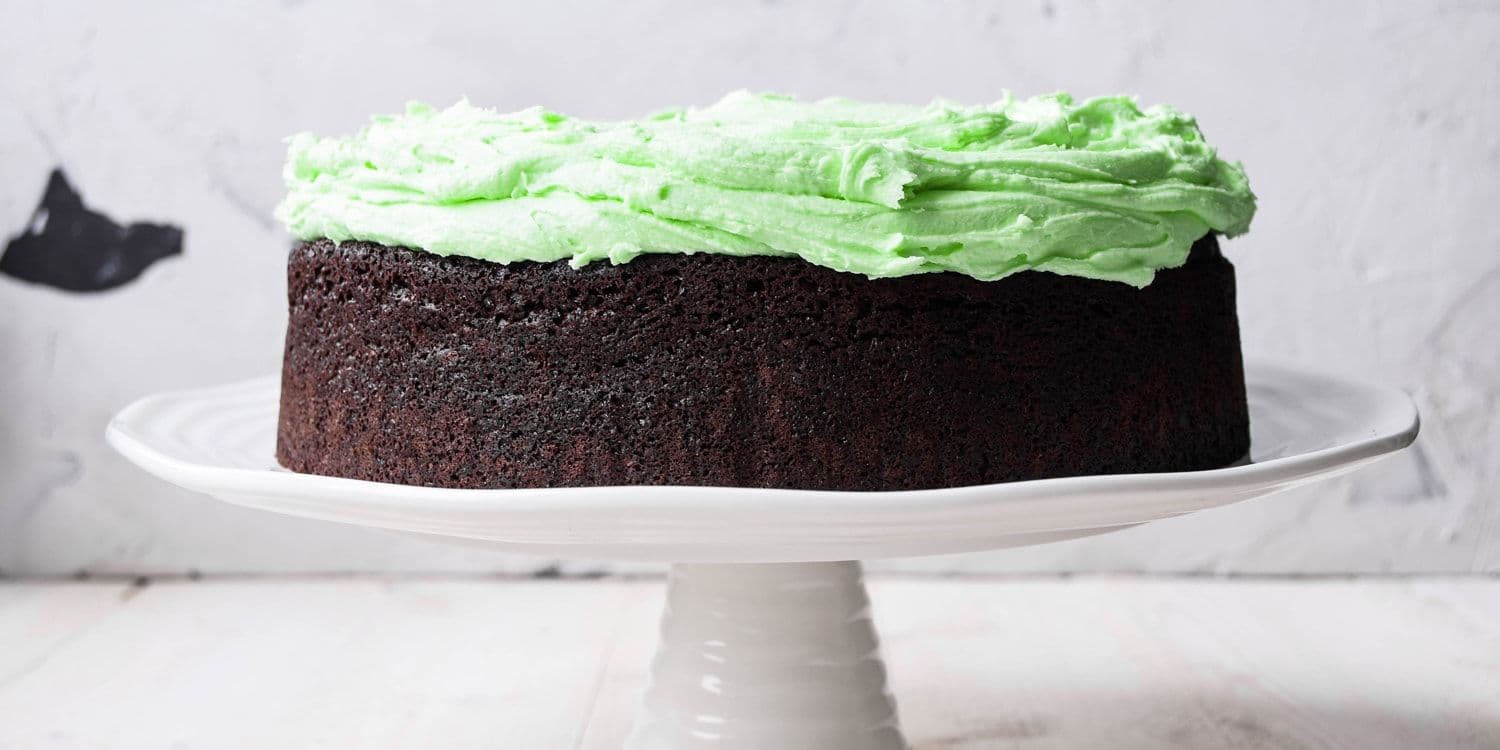 Guinness cake with mint buttercream frosting
17 March 2017



Ingredients
Cake:
250g butter
250ml Guinness stout
75g Dutch processed cocoa
275g flour
2 tsp baking soda
400g sugar
2 eggs
150ml sour cream
1 tbsp vanilla extract
Frosting:
250g butter, at room temperature
500g icing sugar
1/2 tsp mint extract
1 tbsp milk
green food colouring
Method
Preheat the oven to 180C. Line spring form with baking parchment.
In a medium saucepan mix together butter, cocoa powder and Guinness and heat until butter is melted. Let it cool for 5 minutes.
In a mixing bowl mix together all the dry ingredients, then pour chocolate mixture over and slightly combine.
Add vanilla extract, eggs, and sour cream and mix well until everything is incorporated.
Pour the batter in a prepared pan and bake for 1 hour.
Check on a cake, it should look done from the outside, but there can be some crumbs sticking to the wooden toothpick inserted in the middle. If it looks undercooked, leave it in the oven for another 15 minutes, but not more than that.
When the cake is done, leave it to cool in the form for about 15 minutes, then remove from the form and leave it on a wire rack to cool completely.
For the frosting beat butter with a mixer for about 5 minutes until pale and fluffy. Then gradually add sifted icing sugar. And, finally, mix in the mint extract and food colouring. If you use liquid colouring, then you may not need to add milk. Add the milk depending on desired consistency. In my case, I used liquid colouring and I ended up using only 1/2 tbsp of milk.
Spread the frosting over the top of the cake and enjoy! 🙂
The day, when everything around you turns green, is tomorrow already. And I am not talking about upcoming spring. It's St. Patrick's day, everybody! 🙂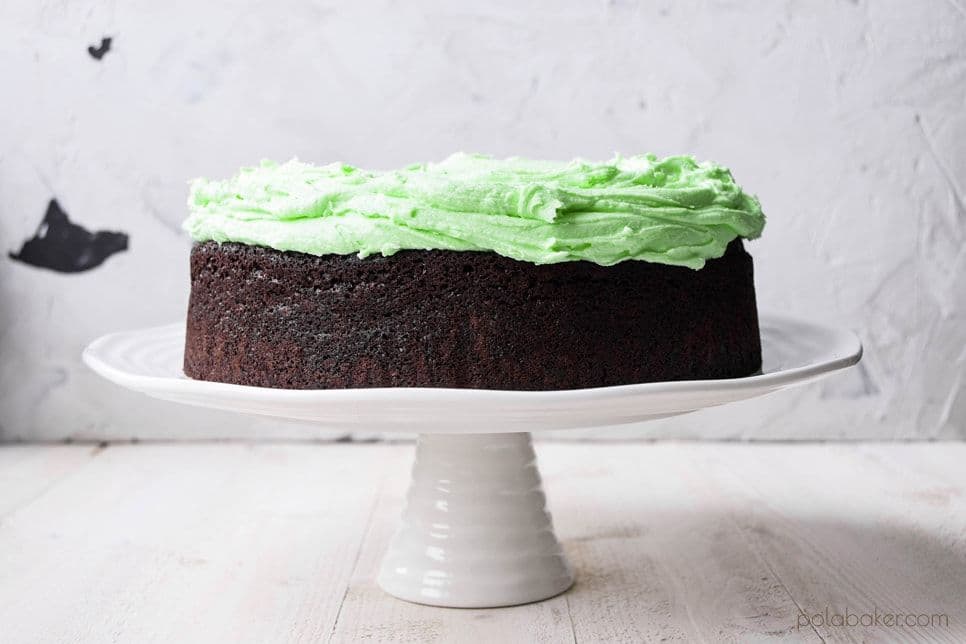 This day celebrates the culture and heritage of the Irish. It is a national Irish public holiday, which is also celebrated in Great Britain, Canada, and the United States. St. Patrick's Day is celebrated by Irish diaspora in many other countries, in fact, in more countries than any other national holiday!
So, green up, and let's celebrate, wherever you are! 🙂
This year I am celebrating St. Patrick's in a pretty classic way by making chocolate Guinness cake with green frosting.
Dense and moist cake with a distinct chocolate flavour and beautifully saturated dark chocolate colour (thanks to Dutch processed cocoa) is fantastic on its own. But creamy and light buttercream makes it even better! Also, I decided to justify the green colour of my frosting and added a few drops of mint extract in there. Because how great is the combination of mint and chocolate!
This recipe was adapted from Katie Quinn Davies.
Save this for later