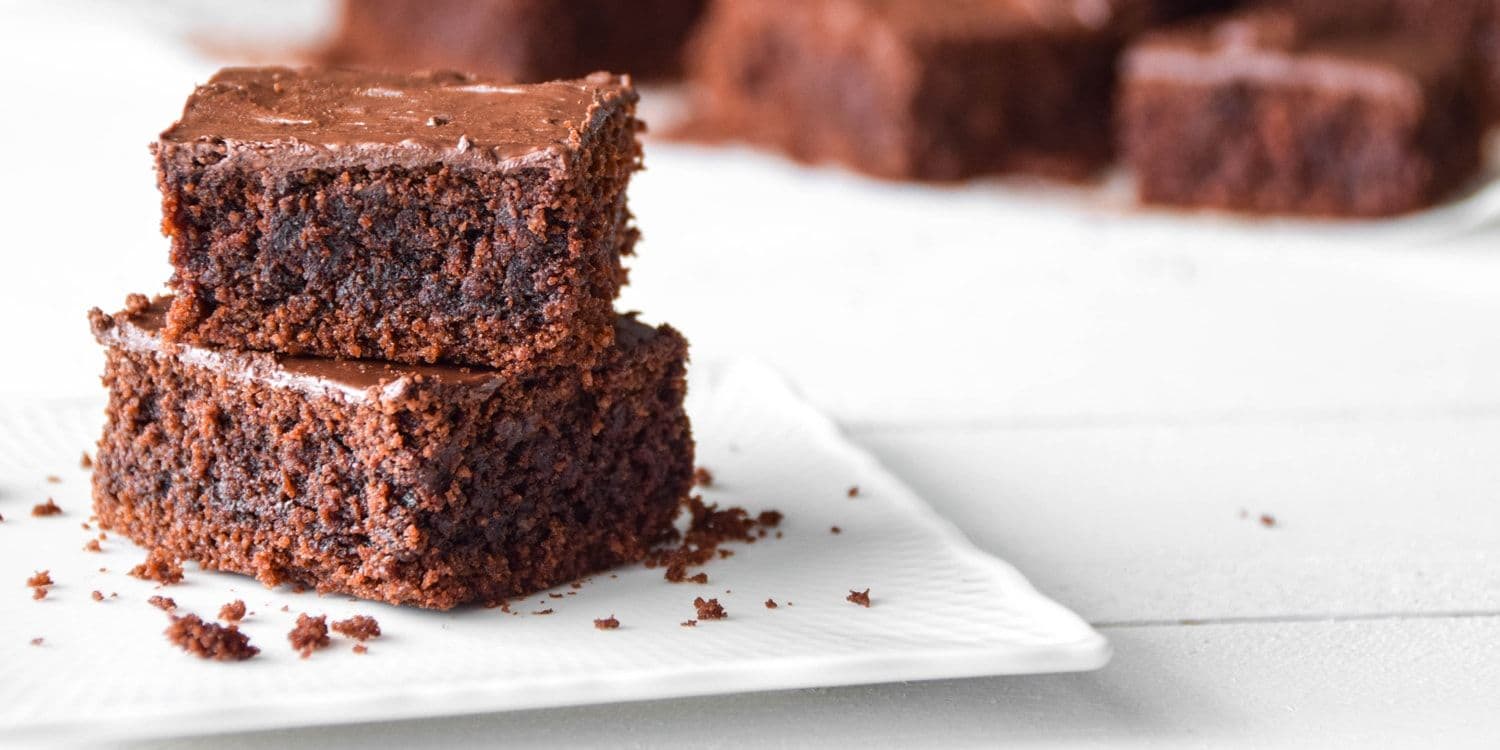 Healthy peanut butter brownies
15 January 2018



Ingredients
150g coconut oil
130g peanut butter
360g sugar-free dark chocolate chips (240g+120g)
2 eggs, separated
1/2 tsp Stevia
1 tsp vanilla extract
225g gluten-free oat flour
1 tsp baking soda
1/2 tsp salt
240ml almond milk
Method
Preheat the oven to 160C. Line a deep rectangle baking pan with parchment (I used 33x23cm).
In a medium saucepan melt together coconut oil, peanut butter, and 240g chocolate chips until fully melted.
In a large bowl whisk egg yolks with stevia and vanilla extract. Slowly pour the chocolate liquid into the yolks, while whisking constantly.
Gradually add oat flour with soda into chocolate mixture, alternating with almond milk, until smooth.
In a clean dry bowl whisk egg whites with salt until stiff peaks. Carefully fold them into the batter.
Pour the batter into the pan and bake for 35-40 minutes until dry to touch and the wooden pick inserted in the middle comes out clean.
Sprinkle the rest of the chocolate chips (120g) over the top of a still hot brownie. Let it sit for 3-4 minutes, then spread melted chips with a spatula or a back of the spoon.
These moist crumbly chocolatey brownies with a distinct peanut butter taste are a true guilt-free pleasure!

The healthier version of a beloved dessert is made with Stevia instead of sugar, gluten-free oat flour, almond milk instead of a regular milk, and a coconut oil instead of a regular vegetable oil or butter.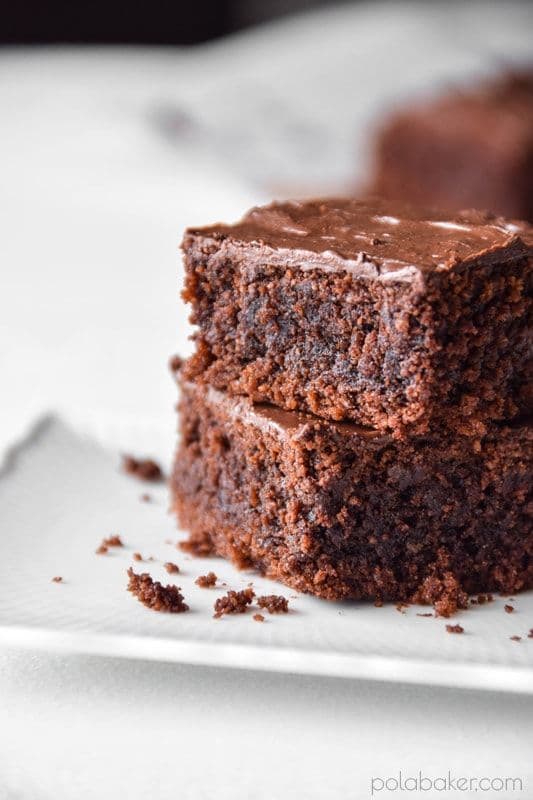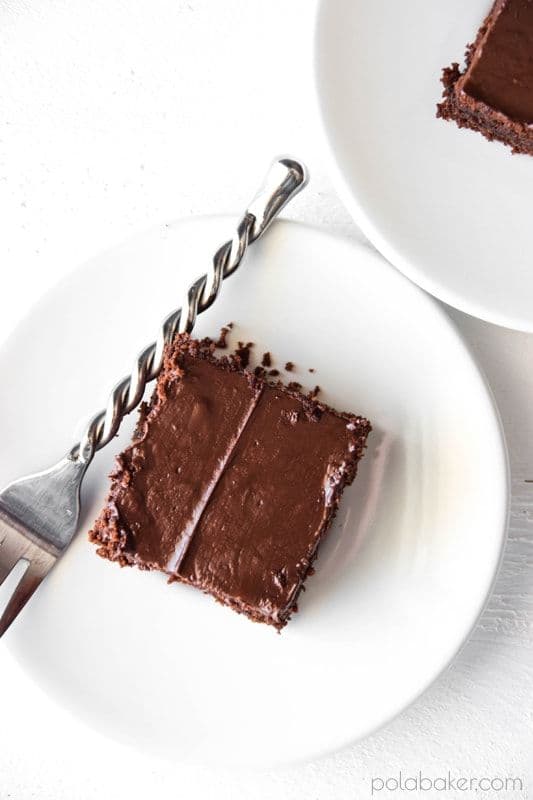 Indulge yourself with a piece (or two) without feeling guilty!
What are your alternatives to the favourite desserts? Let me know in the comments!:)
Save this for later