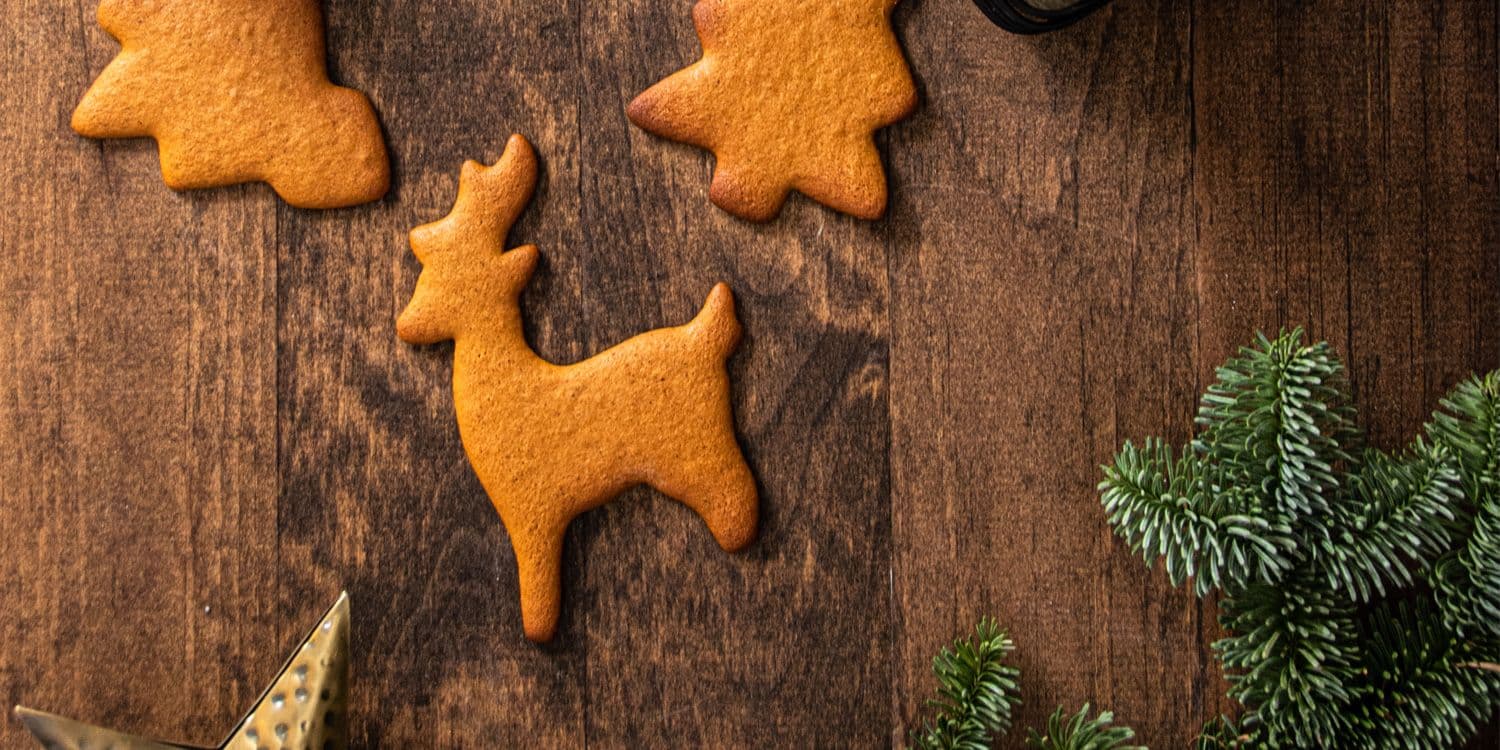 Honey gingerbread cookies
22 December 2020



Ingredients
100g honey
100g sugar
1 tsp baking soda
100g butter
1 egg
350g flour
2 tsp ground cinnamon
1 tsp ground ginger
1/2 tsp ground cloves
1/4 tsp ground allspice
1/4 tsp ground nutmeg
Method
In a large saucepan combine honey with sugar and melt over medium heat. Continue cooking until deep bronze colour, stirring constantly. Be careful not to overcook it.
Add baking soda and let it foam, stirring constantly.
Remove from the heat and add butter and spices. Mix until smooth. Let it cool a bit, then whisk in an egg.
Add flour. You may need a bit less or a bit more flour. I used about 300g. The dough should be soft and should keep its shape. Wrap the dough in a cling film and refrigerate for 1 hour.
Preheat the oven to 180C. Line a baking tray with parchment.
On a lightly floured surface roll out the dough as thin as possible. Cut out cookies and carefully transfer them onto the prepared tray. Bake for 5-6 minutes. Let them cool on a baking tray.
DAY 22.
Soft honey-based gingerbread made without molasses.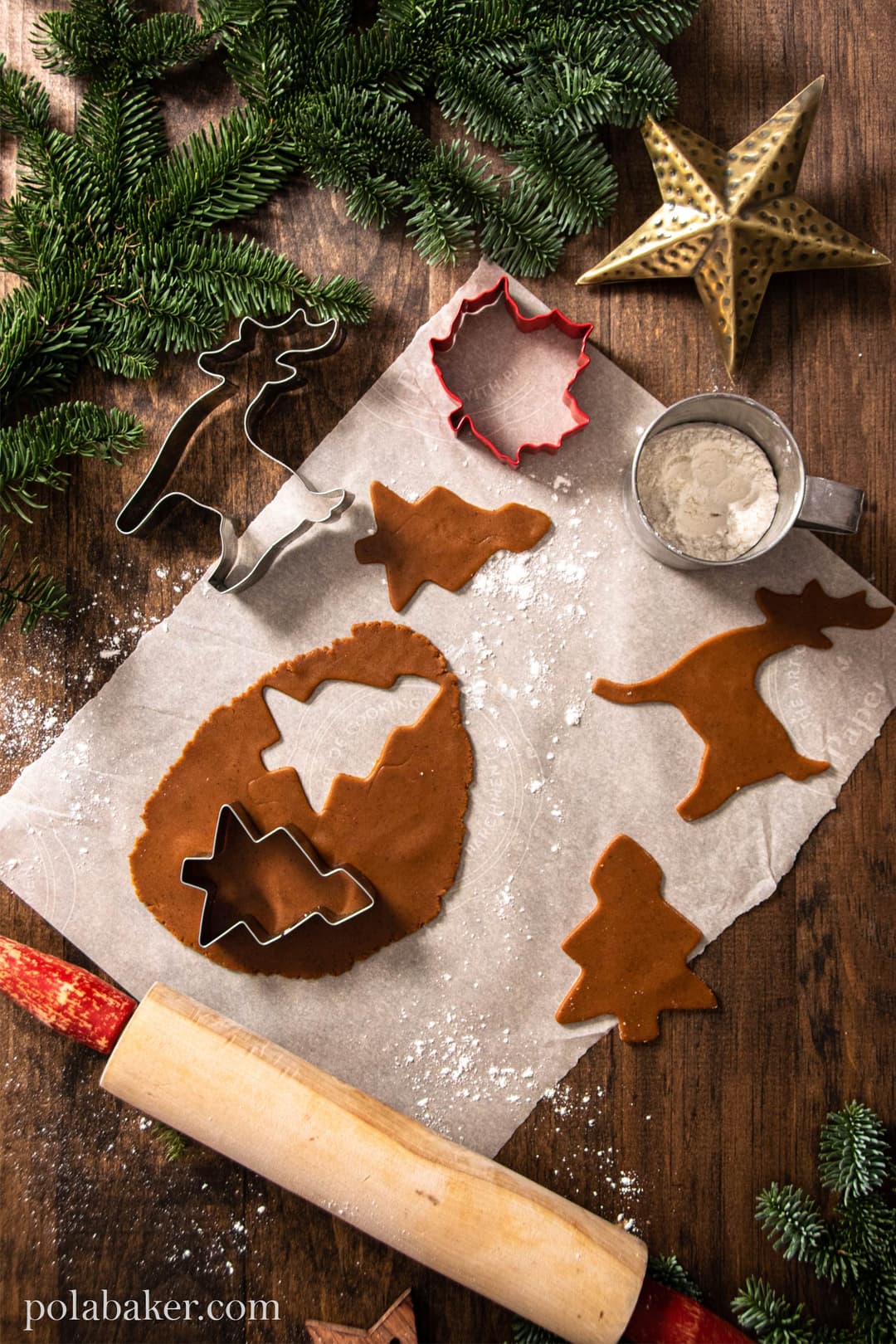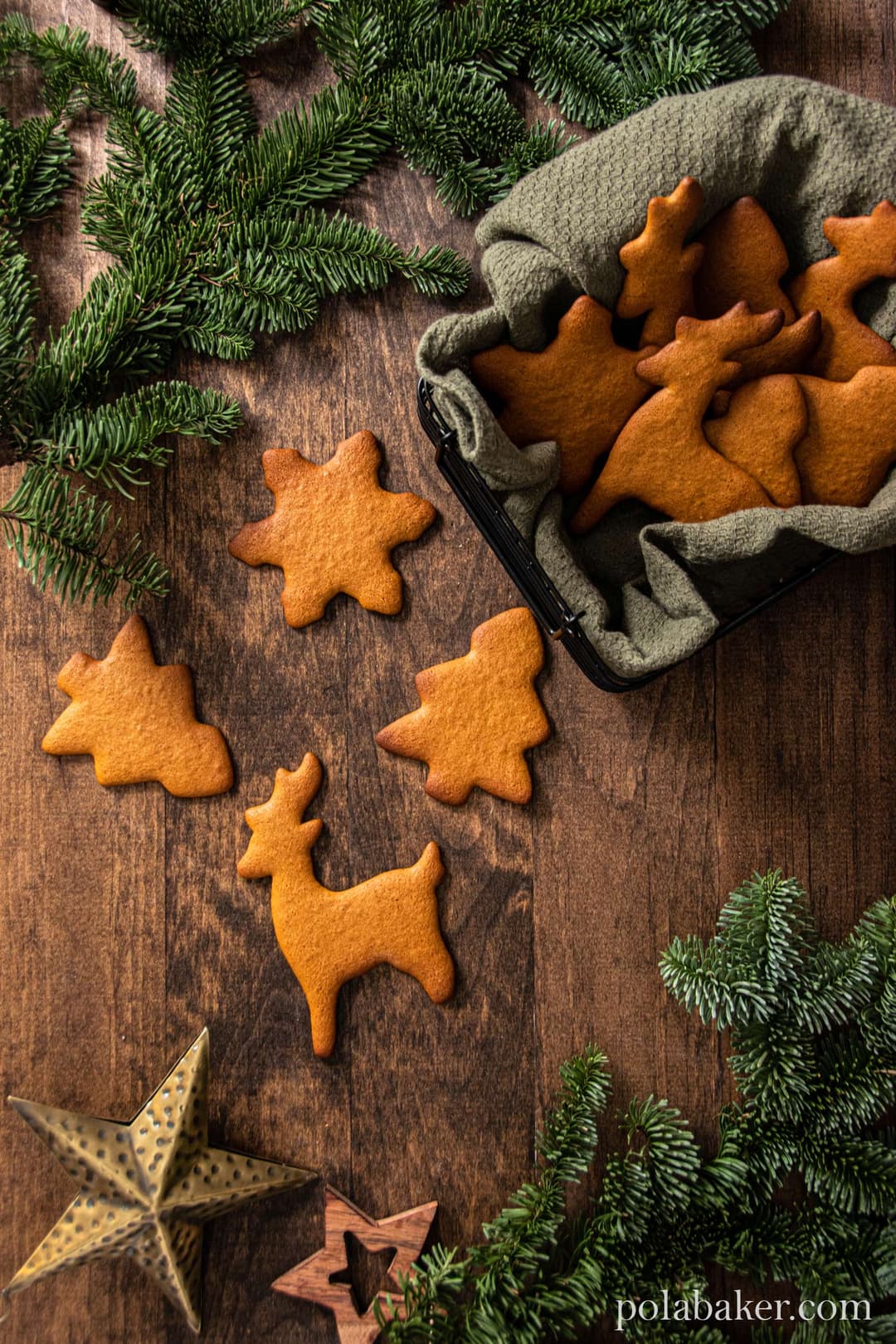 Save this for later