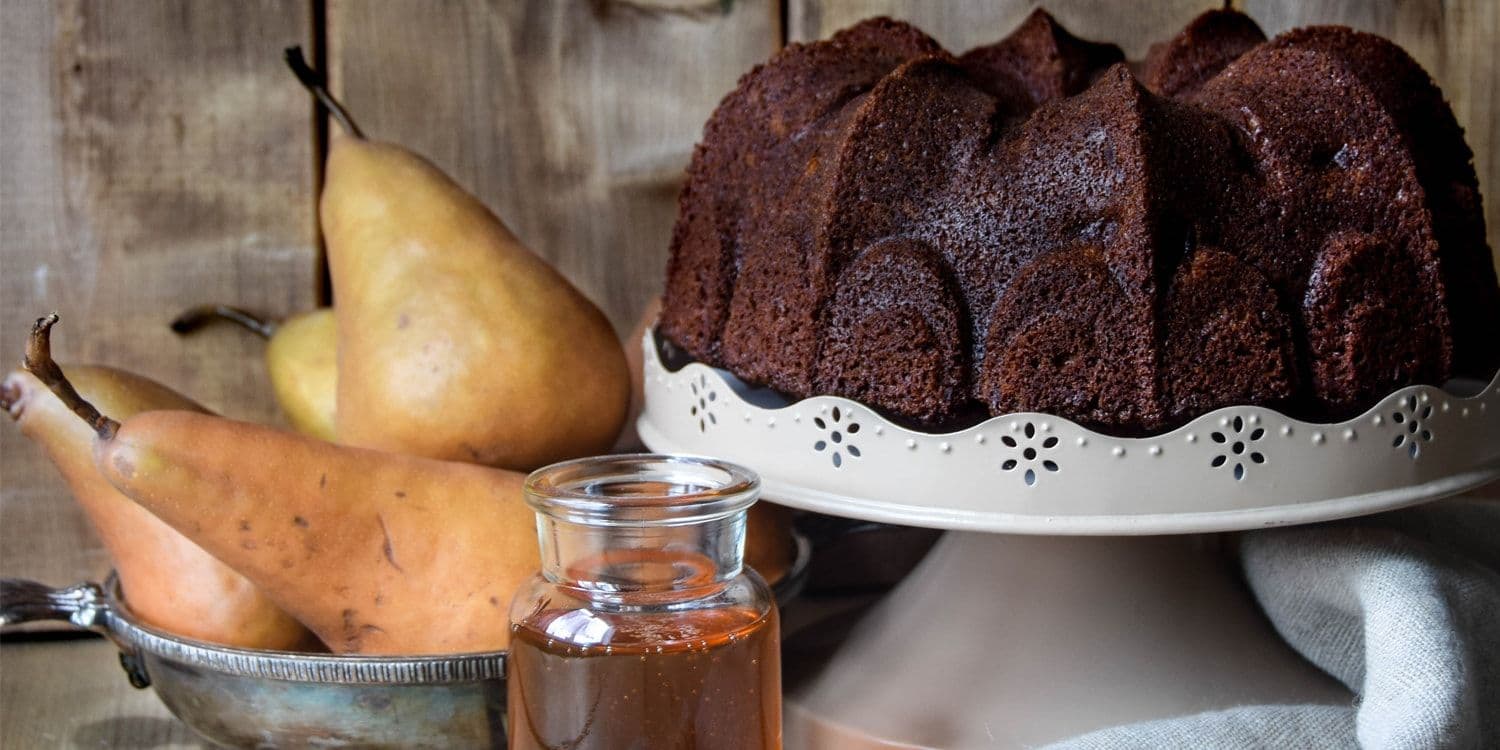 Honey pear bundt cake
8 November 2017



Ingredients
3 pears
1 tsp lemon juice
200g butter, softened
300g sugar
3 eggs
120g honey
40ml milk
350g flour
1 tsp soda
1/2 tsp salt
Method
Preheat the oven to 180C. Grease a bundt pan.
Peel and core pears. Cut one pear in half. Take 1 and 1/2 pears, lemon juice, and puree them in a blender.
Cream butter with sugar until pale and fluffy, for about 3 minutes. Add pear puree. Then add eggs, one at a time, mixing well after each addition. Add milk and honey.
Mix flour with salt and soda and add to the butter mixture. Mix well.
Dice the rest of the pears and add them to the batter. Mix.
Pour the batter into prepared bundt pan and bake for 50-60 minutes, until the wooden pick inserted in the middle comes out clean.
As autumn is getting colder, the desserts are getting more cozy and warm. Pear puree makes this bundt cake soft and spongy, and honey adds an incredible fragrance to it.
I suggest you eat it warm, but even at room temperature it tastes great!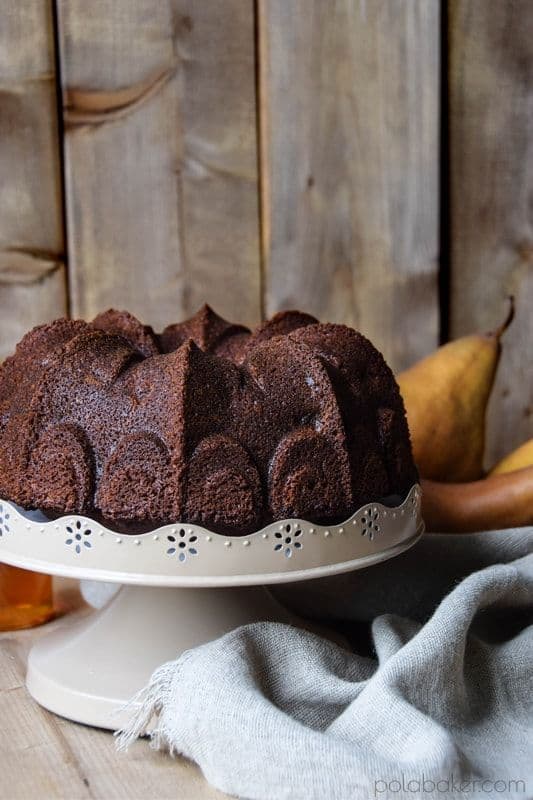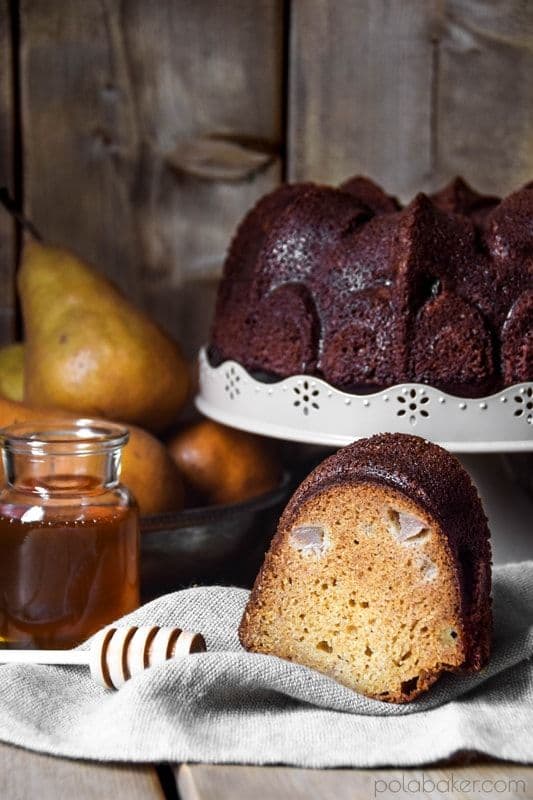 Save this for later