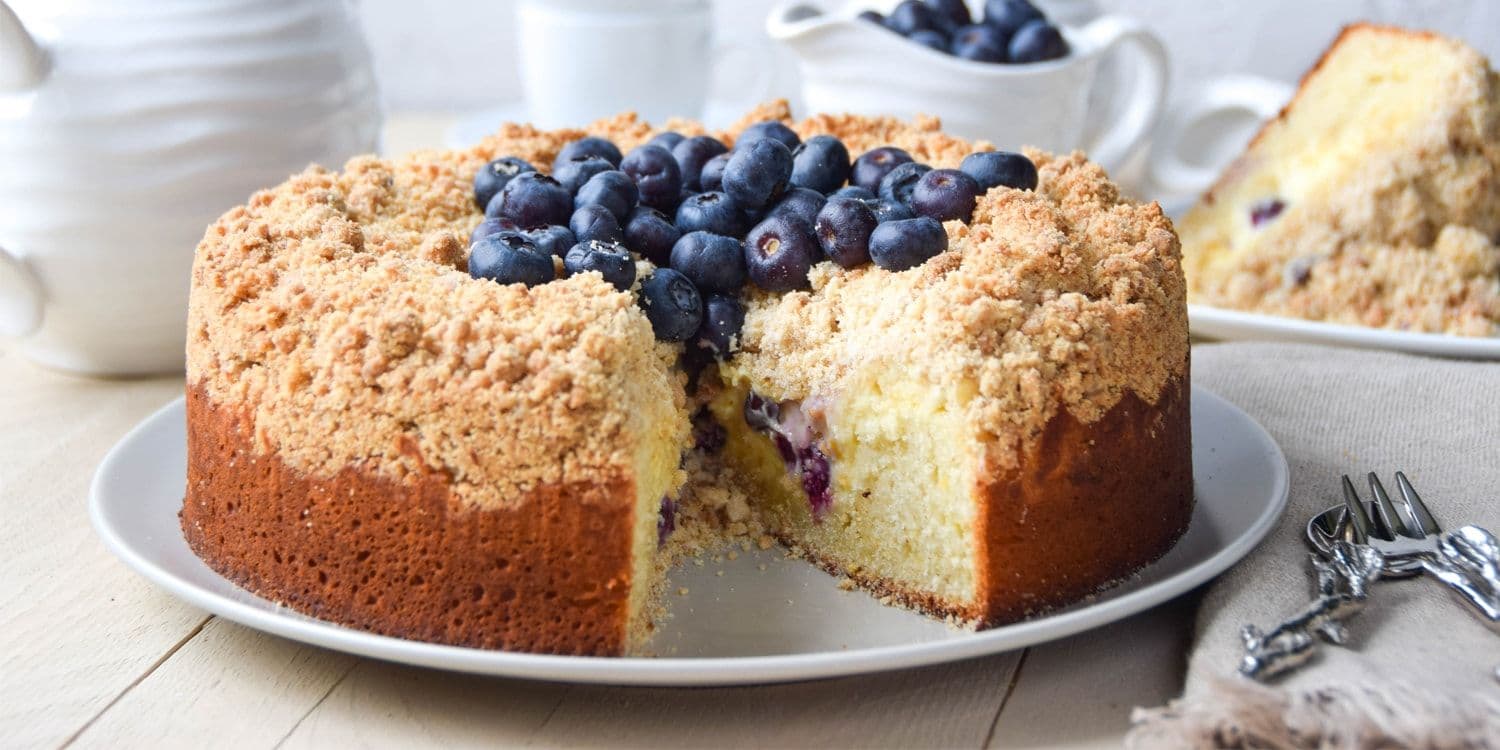 Lemon blueberry cream cheese coffee cake
5 June 2017



Ingredients
Streusel:
115g butter, melted
240g flour
150g brown sugar
1 tsp vanilla extract
Batter:
60g butter, melted
60ml vegetable oil
200g sugar
2 eggs
1 tsp vanilla extract
250g plain yogurt
1 lemon (juice and zest)
160g flour
1 tsp baking powder
1/2 tsp baking soda
1/2 tsp salt
Filling:
225g cream cheese
50g sugar
1 egg
1 lemon (zest)
1 cup fresh blueberries
Method
Preheat the oven to 175C. Line the bottom and the sides of a 22-25cm springform with baking parchment.
For the streusel combine all of the ingredients and set aside.
For the cake batter whisk together butter, oil, sugar, eggs, vanilla, yogurt, lemon zest, and lemon juice. Add the flour with baking powder, soda, and salt.
For the cream cheese filling whisk together all of the ingredients until smooth.
Pour 2/3 of batter into the springform, flatten with a spatula or a spoon. Spread cream cheese filling in the centre and sprinkle with blueberries. Cover with the rest of the batter and sprinkle with streusel.
Bake for 60-70 minutes.
I found the recipe of this lemon blueberry cream cheese coffee cake a while ago. I even saved it to my bookmarks, but somehow I never managed to try it out.
Until today. When grey and rainy morning almost ruined my mood, I stumbled upon a cup of blueberries in my fridge that a bought a while ago and completely forgot about. So I decided to finally try this recipe.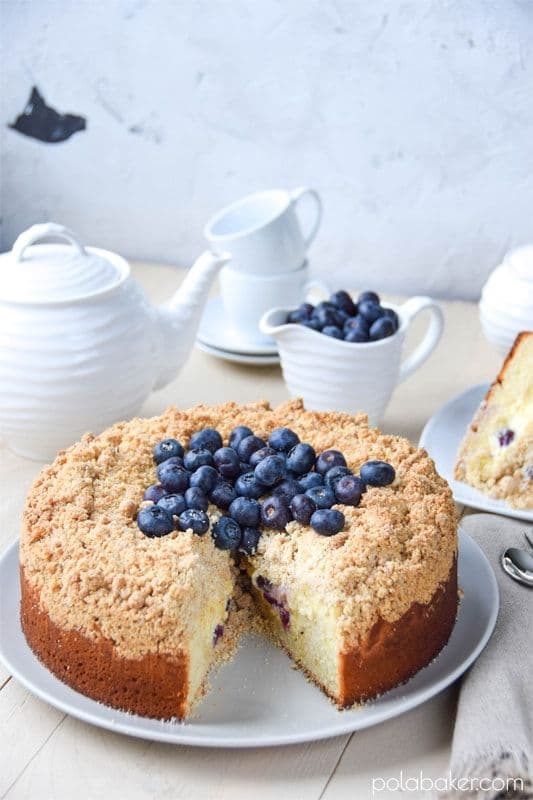 And it turned up exactly what I needed to bring some sunshine into this day! Moist and creamy, sweet and lemony, dense and light at the same time – this coffee cake is a perfect addition to a cup of hot Earl grey tea (my cure for rainy days like this).
Thank you, Ashley, for this wonderful recipe! 🙂
Save this for later