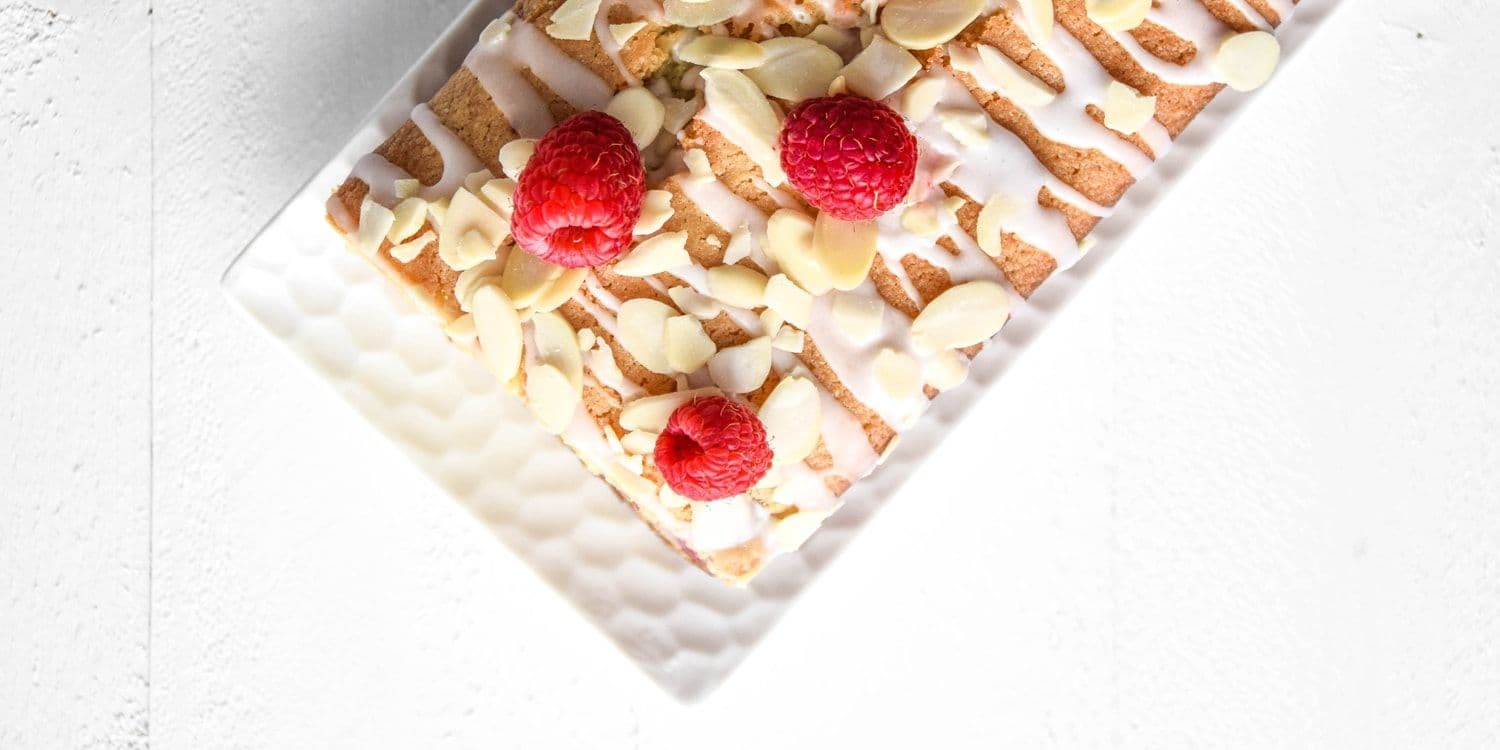 Lemon raspberry almond cake
19 April 2018



Ingredients
Batter:
1 egg
120g sugar
115ml vegetable oil
180ml almond milk
zest of 1 lemon
1/2 tsp almond extract
140g plain flour
140g almond flour
1 1/2 tsp baking powder
1/2 tsp baking soda
1 tsp salt
1/2 cup almond flakes
1 cup raspberries
Glaze:
60ml almond milk
30ml lemon juice
180g icing sugar
Method
Preheat the oven to 175C. Line a loaf pan with baking parchment.
In one bowl whisk together an egg with sugar, oil, almond milk, and lemon zest.
In another bowl mix flour, almond flour, baking powder, baking soda, and salt.
Gradually add dry ingredient to the wet mixture and mix well.
Add almond flakes and raspberries (reserve some for decoration) and fold them in with a spatula.
Pour batter into prepared pan and bake for 50-60 minutes until the wooden pick inserted in the middle comes out clean. Let it cool on a wire rack.
For the glaze, sift the icing sugar into the bowl. Add almond milk and lemon juice. Mix until smooth. If the mixture is too thick, add a little bit of water.
Drizzle the glaze over the loaf and sprinkle with almond flakes and raspberries.
Let's admit it, a loaf cake is one of the easiest things to bake. Throw all ingredients into the bowl, mix and bake. Easy! The only hard thing to do is to wait for it to be cooked. It takes up to an hour for the magic to happen in the oven.
With this lemon raspberry almond cake, it is especially hard. The sweet smell of almonds with tangy lemon notes is filling your kitchen with every minute this loaf is baking in the oven. But it is worth the wait. As a result, you will get a soft and moist cake with a perfect flavour combination. Indulge yourself with a slice (or two!) of this summery goodness.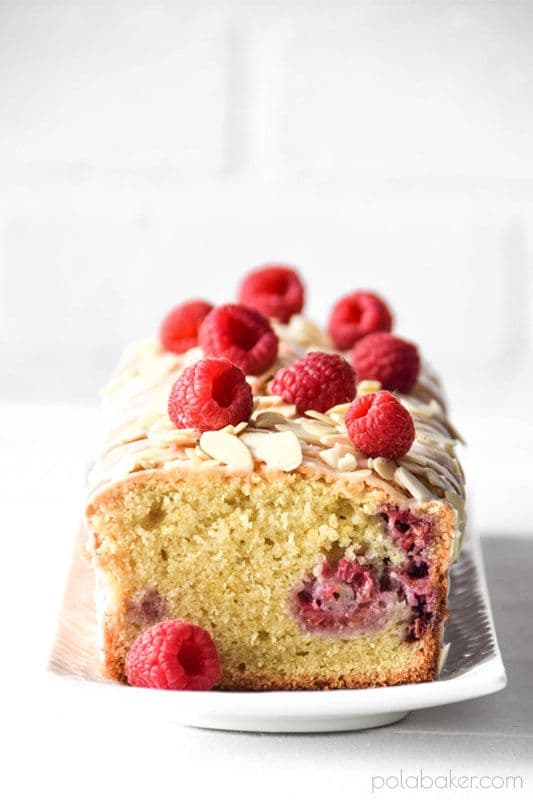 And please do tell me in the comment section below how you liked it:)
Save this for later