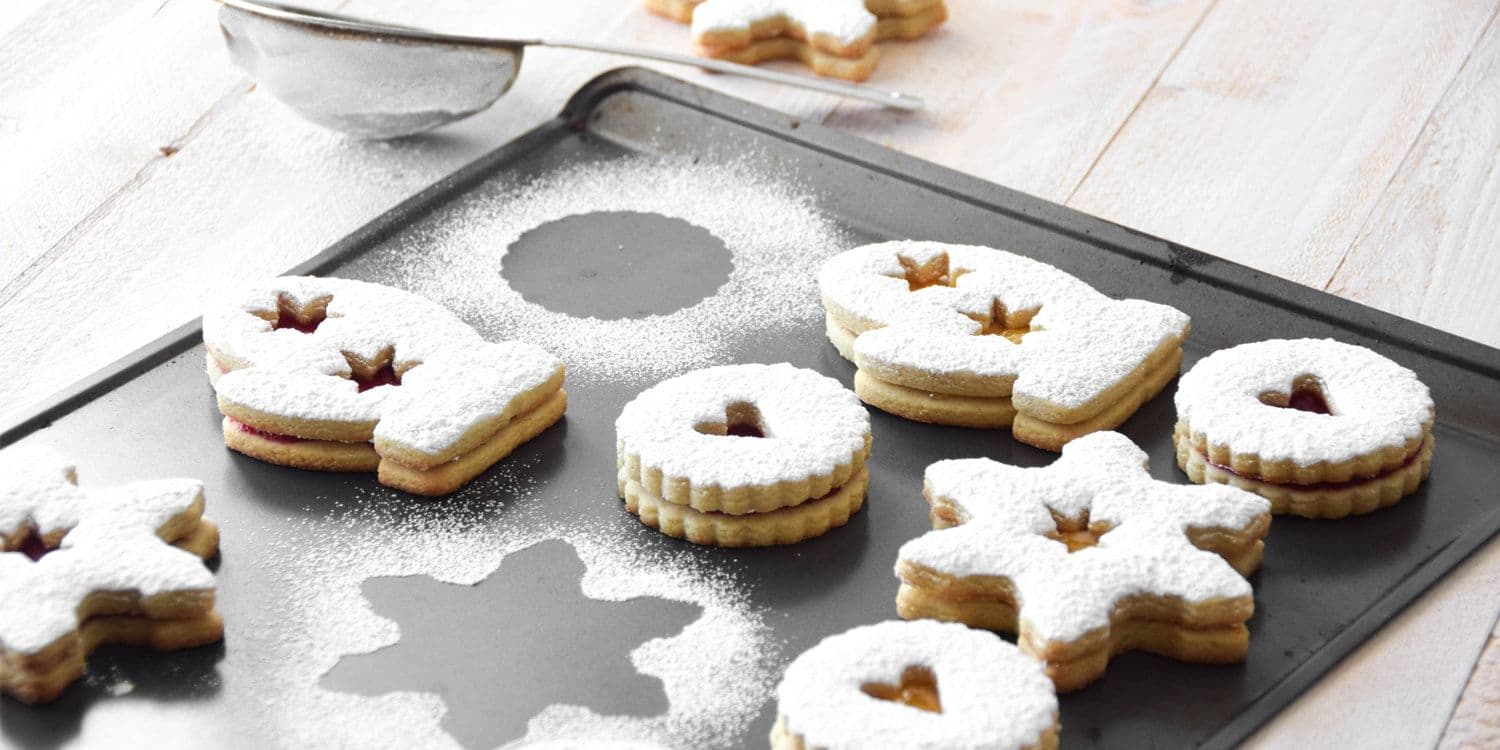 Linzer cookies
21 December 2017



Ingredients
230g butter, softened
1 egg
125g icing sugar
95g almond flour, toasted
350g flour
1/2 tsp baking powder
1/2 tsp salt
1/2 tsp cinnamon
cranberry and orange jam (you can use any jam you like)
2 tbsp icing sugar to sprinkle (optional)
Method
Toast almond flour on a dry skillet until slightly brown and fragrant.
Beat butter until light and pale, add the egg.
Sift flour with almond flour, icing sugar, baking powder, salt, and cinnamon. Add to the butter mixture and mix until the dough forms. Wrap it in a plastic wrap and refrigerate for at least 20 minutes.
Preheat the oven to 180C. Line baking tray with parchment.
Roll out the dough to 3-5mm thick. Cut out cookies (cut out each design at least twice, and make "windows" in the second piece of each pair). Transfer cookies to the baking tray and bake for 8-10 minutes. Let them cool.
Spread 1/2-1 tsp of jam on each whole cookie, top it with a second cookie (the one with the "window") and dust with a thick layer of icing sugar.
Day 21.
Looks like every food blogger I follow made these cookies this year. I guess it's my turn now. 🙂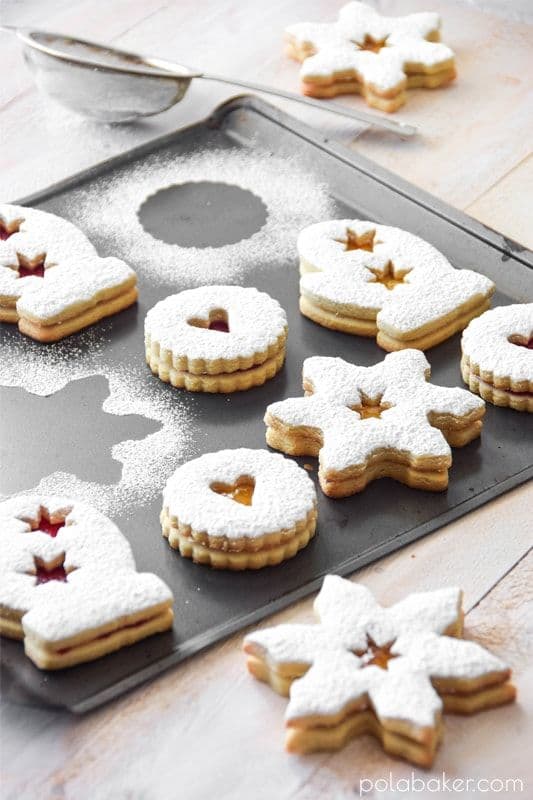 I studied dozens of different Linzer cookie recipes, and every one of them asked for granulated sugar. I decided to use powdered sugar instead because I wanted to achieve "melt-in-your-mouth" texture. And I think I succeeded:) Next time I will try to use 2 egg yolks instead of 1 whole egg.
Also, in the original recipe raspberry jam is being used for the filling. Which is very delicious! But I wanted to make my cookies more festive, and used my homemade cranberry jam and also orange marmalade.
Save this for later