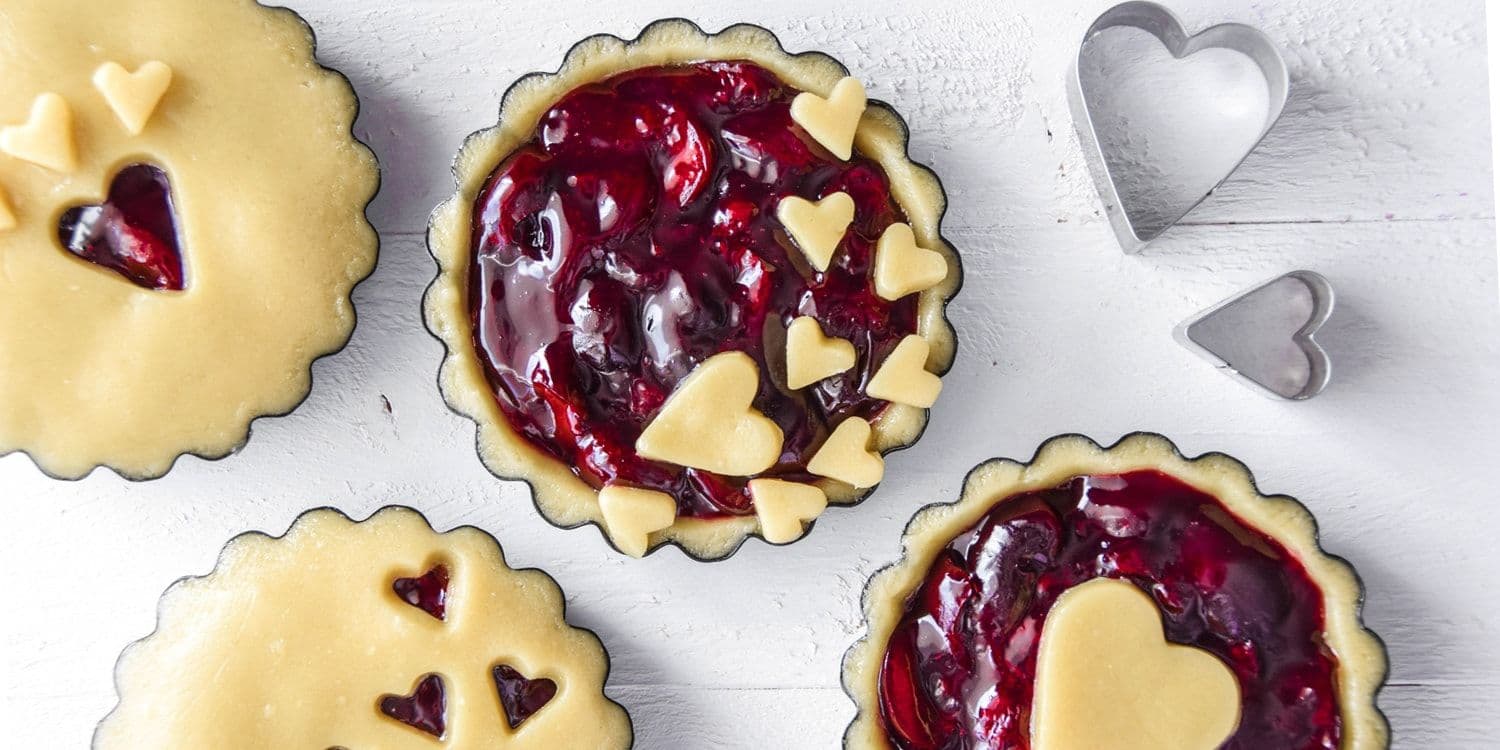 Mini cherry pies
24 January 2018



Ingredients
1 recipe sweet pastry dough
350g fresh or frozen pitted cherries
50g sugar
2 tbsp cornstarch
1 tbsp lemon juice
Method
Make sweet pastry dough and put it in a fridge.
In a medium saucepan mix together cherries and sugar. Cook over a medium heat until berries release their juice. Mix cornstarch with 2 tablespoons of cold water and add to the cherries. Mix well. Bring it to boil. Add lemon juice to taste. You may need less or more than 1 tablespoon, depending on the sweetness of cherries. Remove the saucepan from the stove and let the filling cool slightly.
Preheat the oven to 180C.
Roll out the dough to 3mm thick. Line 4 small individual tart pans (with a loose bottom). Trim the sides, if needed.
Fill the pie shells with the filling, decorate the tops with the rest of the dough as desired.
Bake pies for about 20 minutes until the edges are slightly browned.
Here's an idea for Valentine's day! Surprise your other half with this beloved classics – cherry pie. Individual servings and heart-shaped crust make it perfect for the romantic candlelit dinner.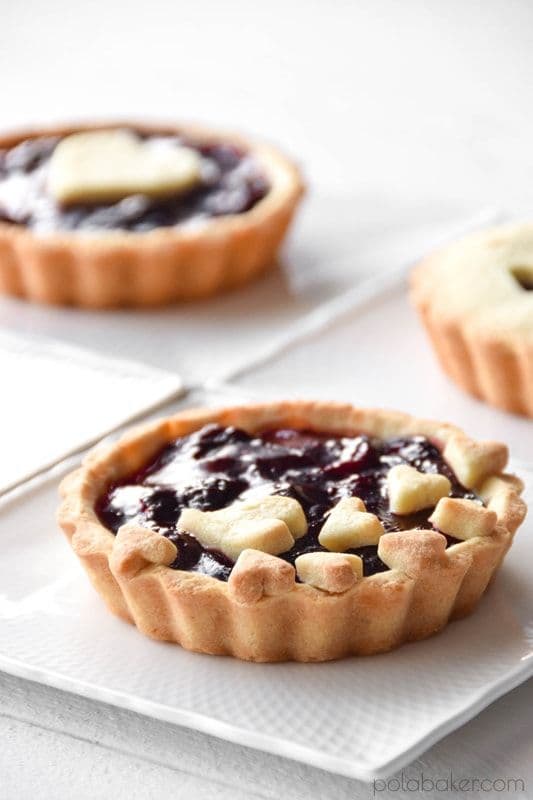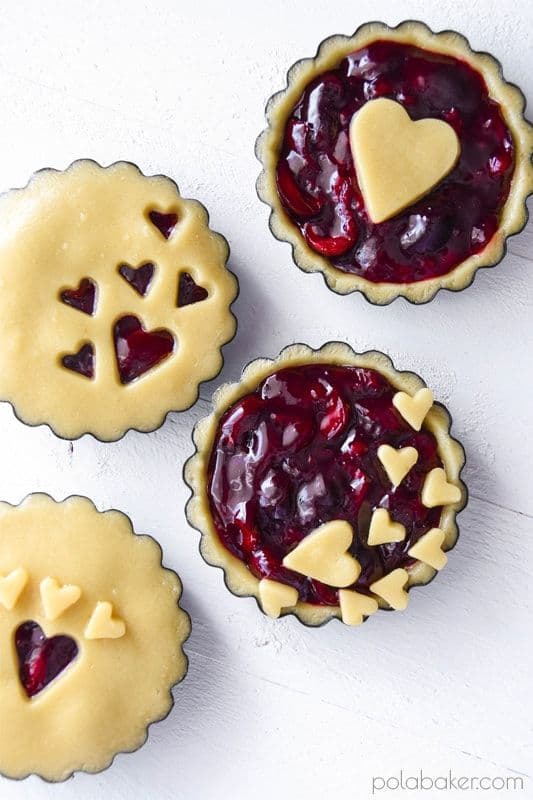 The sweet soft buttery crust is filled with warm juicy cherry filling.
If you want to make one large pie with top crust, just double the recipe for the dough and for the filling.
Save this for later